The Optimized Future: SEO in the Year 2022
This post is an entry for SEO Chicks' contest SEO: The Next Generation, which challenges folks who've been in SEO less than a year to predict what the industry will look like in the year 2022. This post is not meant to be taken seriously, nor does it refer to current or planned future services offered by Bruce Clay, Inc. ;)
January 2022:
It seems like only yesterday that augmented reality (AR) contact lenses were considered just a toy for video gamers, a weapon for Special Forces commandos or a tool for rescue workers. Now I catch myself wondering how I ever got along without them.
I'm reminded of the early '00s, when cell phones seemed to go from novelty to necessity overnight. But no one suspected how quickly mobile AR would become so ubiquitous.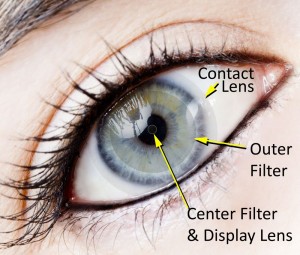 By the fourth quarter of 2022, 60 million Americans will be wearing some sort of AR device, and the rate of adoption isn't expected to level off for at least another year.
We've already seen massive upheaval in the search engine marketing industry (along with the usual yahoos screaming that SEO is dead) and the coming year promises even more change, as companies shift ad budgets toward augmented reality marketing, including tactics like psychosocial-based hypertargeting and In-Real-Life (IRL) remarketing.
With that in mind, here's a look at some recent developments in the SEM industry, as well as a peek at where we're headed in 2022.
User Attention: The New Trust Indicator
In the first decade of the 21st century, search engines used a site's linking profile to gauge trust and authority. This led shady webmasters to buy and sell links in an effort to pay their way to the top of the SERPs, and eventually forced search engines to switch to social indicators as their primary metric of Web authority.
That switch, of course, led to the buying and selling of Likes, +1's, Friends, Followers, etc. in the second decade of the 21st century.
Now it looks like the third decade will be less about artificial social signals like Facebook Likes and Google +1's, and more about genuine, natural engagement between an object and a user. (And besides, how much do you like something when you "Like" it, anyway?)
AR devices track a wealth of data about what wearers see, say and do – and Google and other search engines are now using that data to measure what they've been after all along: user attention.
After all, aren't links and Likes just crude proxies for user attention?
Better yet, search engine marketers now have access to data about user responses. Google Analytics just added a new section, "Expressions," which has a slew of awesome new metrics. Not only can SEMs track the amount of time users spend looking at a page, but also see data about users' reaction to content – including my favorite metric, the percentage of people who roll their eyes after viewing an ad.
Google's Matt Cutts recently announced that Eye Roll Rate is "not expected to be a major ranking factor in organic search."
Mobile Augmented Reality (AR) Devices
Forget about staring at that tiny screen on your smartphone, and toss out those bulky projection glasses. New functional contact lenses by Microsoft, Innovega and Sony are the latest in AR wear, seeing strong sales even after the holiday season. Expect Apple to instantly grab a 15 percent market share in early spring when they release their much-anticipated iPeer lenses: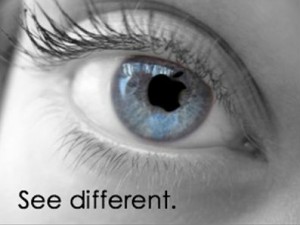 More Privacy Issues with Facebook EEG measurements
Facebook is under fire for giving advertisers access to more biometric data from users. Now, in addition to heart rate and perspiration, marketers will gain access to real-time electroencephalograph (EEG) measurements in order to gauge the effectiveness of ads.
The company insists that user privacy is, as always, one of their greatest concerns, and that their intention is simply to provide users with the most relevant ads possible. CEO Mark Zuckerberg responded publicly to accusations of mind control: "No one is forced to join Facebook."
Hypertargeted Marketing to Friends
Why not let users' friends advertise to them? Since November, Facebook's FAdPro service has let marketers automatically hypertarget ads for individuals based on their psychosocial profile. Draw up an ad, set your desired input fields, and FAdPro will do the rest. Here's an example of what some people are doing: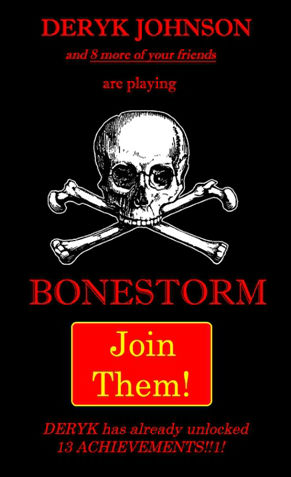 In-Real-Life (IRL) Remarketing
In-Real-Life (IRL) Remarketing programs are popping up in malls all across the country. Software tracks and monitors shoppers, and decides what deals and specials to advertise to them. All this happens automatically, without any human having access to personal data.
I'll use an ad called the "15/15 Special" to demonstrate how IRL retargeting works.
Ms. Gupta comes to the mall to do some shopping. Her first stop is a little trinket shop where she likes to browse but rarely makes a purchase. This time, however, a certain glass vase catches her eye. She knows just the perfect use for it. It's even reasonably priced, compared to the rest of the shop's items.
But she ultimately decides it's still just a little too expensive, and goes off to do the rest of her shopping. The mall's analytics program tracks where she goes and what she pays attention to, and decides that the 15/15 Special is appropriate for her.
On her way out, having completely forgotten about the vase, Ms. Gupta passes by a hypertargeted billboard that flashes a custom advertisement at her: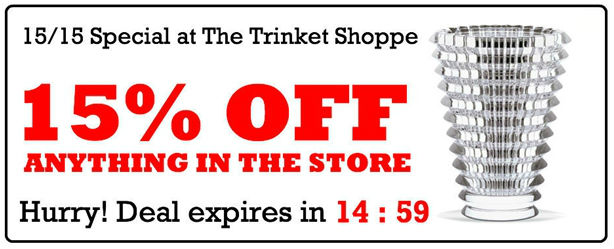 There's that vase! With 15 percent off, there's no reason not to buy it now. And even though 15 minutes is plenty of time to get to the Trinket Shoppe, she hurries anyway: the ad haunts her from every hypertargeted billboard she passes, the seconds visibly ticking away.
Sure, we've all had negative experiences with IRL remarketing. There's something uncanny about ads that literally follow you around town. Some states are even allowing restraining orders against marketing campaigns.
But remarketing serves a useful function – without it, how would consumers remember what they want to buy?
Department of Justice Data Request
Under a new section of the Patriot Act, the US Attorney General's office last month served Google, Facebook and Microsoft with warrants for access to their users' search, traffic, biometric, GPS and financial data.
This demand from the U.S. government, which has civil libertarians up in arms, requests that Google, Facebook, Bing and other major search/social engines provide the Department of Justice with unrestricted, real-time "firehose" feeds of user data.
Privacy advocates warn that the government will be able to engage in warrantless spying on citizens, but the DOJ insists that the data is necessary in order to identify and stop potential acts of terrorism.
Onward into 2022!
There are some exciting developments on horizon for 2022, with some of the key advancements being:
The number of AR device wearers climbs to 60 million in America.
Artificial social signals such as Likes and +1's becoming less influential on organic rankings, while actual user attention gains importance.
Tactics that were once only feasible online, like hypertargeting and remarketing, become possible to implement in real life.
I can't wait to see what new developments arrive during 2022; if the past is any indication, the only predictable thing about the SEM industry is its sheer unpredictability.
Posted by Bob Meinke on February 3rd, 2012 at 1:20 pm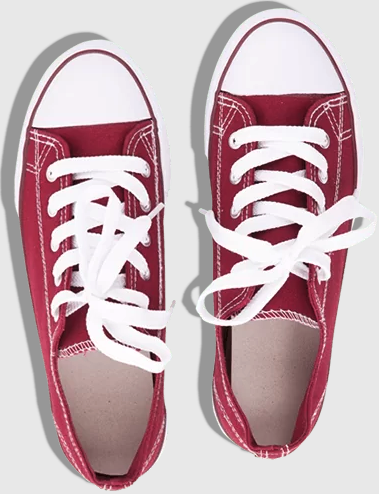 Still on the hunt for actionable tips and insights? Each of these
recent SEO posts
is better than the last!
Bruce Clay
on August 31, 2023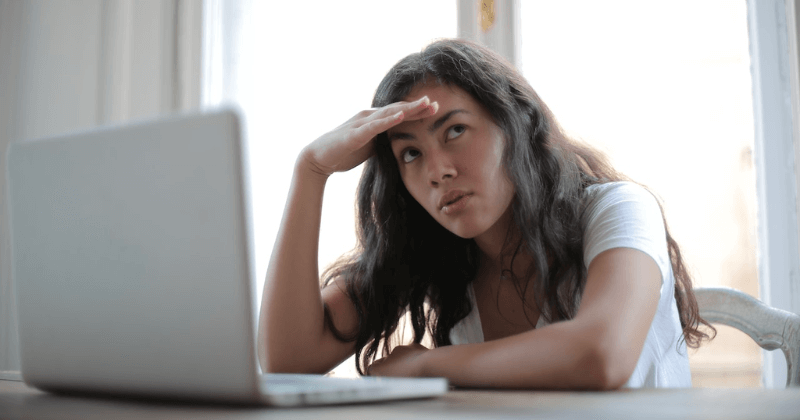 Bruce Clay
on August 24, 2023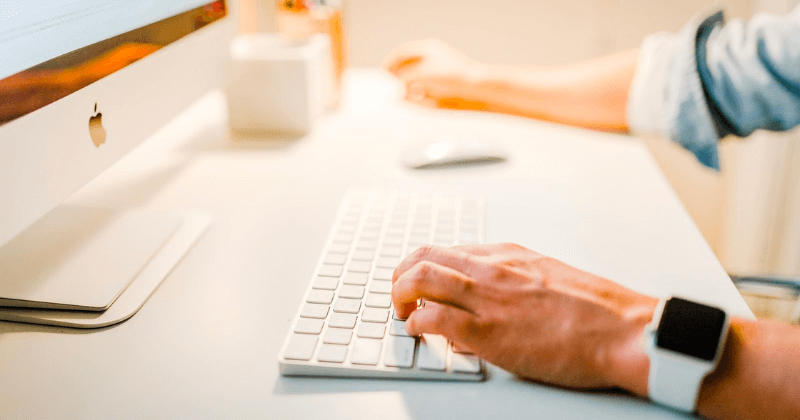 Jessica Lee
on August 17, 2023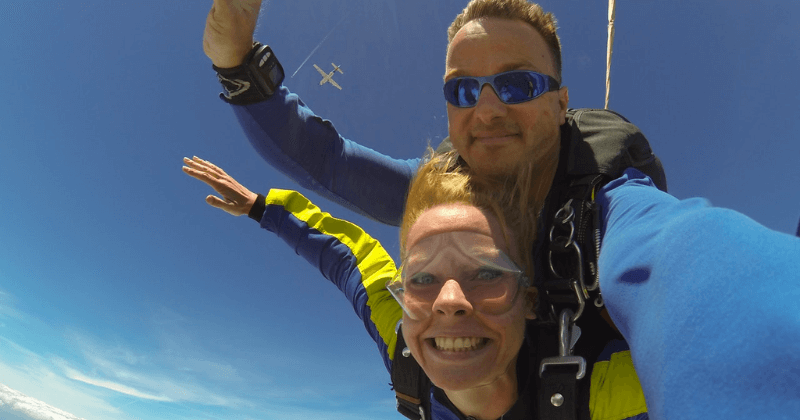 4 Replies to "The Optimized Future: SEO in the Year 2022"