FEATURE: When Google Rates Your Web Content, Will You Make the Grade?
by Jessica Lee, September 17, 2012
Bruce Clay, Inc. has a team of in-house content professionals ready to tackle your web content strategy. Contact us to get started today!
Google's quality rating guidelines – the company's internal manual for rating pages on the Web — was leaked, giving us more insight into what it is Google looks for in a quality Web page and its search engine results.
These guidebooks are for human raters (versus the search engine bots that rate via the algorithm), and the manual helps them rate the overall quality and experience a site and its content creates.
Google has stated the human component of the ratings is an important part of a larger testing strategy that helps engineers with their algorithm updates.
An earlier version of the quality rating manual was leaked back in 2011, too. What we've found is that each time, the concepts within tend to reinforce many of the same concepts that quality SEO preaches. And what kind of content you create and how you present it is a huge part of quality SEO.
Content is what creates experiences. Without it, you'd have a Web that's filled with empty, meaningless encounters. Google wants those experiences to be great, and has created many guidelines for rating Web pages so that they are.
So in this article, we'll talk more about the fundamentals of quality Web content that continue to make the grade in a Google world of testing.
1. Define a Purpose and Deliver On It
Know the purpose of your site, your blog, your Web pages. Then create the best experience you can. Knowing whether you have an informational site, an ecommerce site or a news site, for example, sets the stage for the experience you create.
The quality of your site is based partly on those who set the bar online for the type of site you have. So if you have an ecommerce site, your goal is to create the best shopping experience you can for your users. If it's a news site, you want to deliver useful and relevant information in a timely manner.
To gauge what successful sites are doing in your space, analyze the competition for your keyword set. What are the top-ranked sites doing? What are you doing that's the same? What would you do differently? Any missed opportunities?
Similarly, who is the market competition or leaders in your space? Let's say you run a small news site. Consider looking to some of the more well-known news sites online to gauge how they are creating and delivering their news.
Outside of competitive analysis, look within. If you have an informational site, you can architect the theme of your site through your content to help fulfill its purpose.
For example, if the purpose of your site is to educate people about cats and the different breeds of cats, you want to be sure your keyword set, your navigation and the content you create delivers on the purpose of your site, and delivers well.
Drilling down to individual Web pages, you should have a clearly defined goal before you create each one. A goal can be something as simple as "to inform the audience about the Calico cat breed."
Content for the sake of content offers little value. So when you have a goal in mind for the pages you create, it helps you deliver on the promise of the page, and ultimately, the site.
Then, tie it all together to deliver great content. You have a purpose for the site, a set of keywords representative of what people are searching for, a competitive analysis of what similar successful sites are doing and an end goal: to deliver the most quality content you can on that topic.
2. Quality Content Takes Effort
Whether you're creating one Web page or 1,000 Web pages, they need to demonstrate that a certain amount of thought and effort went into creating them. Most forms of quality content are created by those who have experience, knowledge, expertise and put the time and effort into it. It just so happens that in return, those same people or businesses are generally accepted as a trusted resource.
Most people are not unfamiliar with grading system in schools, and the effort it takes to make good grades. Effort is rewarded, cutting corners is not. You almost always receive back what you put in. Apply this to your content and you are aiming for a high rating.
So what does this look like in terms of your approach to Web content? Here's some tips on how to keep it quality:
Evergreen the content, particularly if it's a critical topic that's irrelevant or outdated today. Updating already-published content on your site – especially if the topics are critical – is most helpful to the end user. If users land on a page with inaccurate information from years ago, it could be misleading. Work to ensure you're offering the most accurate information available today.
Create original content, demonstrating that "something extra" which is unique to you. Original content is a concept that's talked about time and time again. But it's a concept that Google seems to value. It's hard to say if a person or business truly has an "original" thought in this world. But the way they present the idea can provide something different – something thought-provoking to the user. Putting a little extra time into that can pay dividends.
Tackle writing professionally, especially in a world where anyone with an Internet connection can publish online. When news media were the gatekeepers, journalists were trained within a set of writing standards that worked to uphold integrity. And professional writers also have professional editors checking spelling, punctuation, organization, facts, etc. Apply this model to the content you produce and you are elevating the quality of it.
Each of the aforementioned tips takes effort to maintain individually. And when used together, you can see how creating and maintaining content can be quite the endeavor. But just like most things that are worth working for, quality content doesn't come easy.
3. User Experience Goes Beyond the Main Content
Quality sites keep the user experience (UX) in mind beyond the original piece of content the user found on the site. Sites with UX in mind make it easy for people to move about the site, discover other helpful or interesting content with ease and perform an action simply.
Google considers many elements on a page, not just text or video. That said, all the content on the page should support a satisfying experience for the user. Let's take a blog post for example. When someone lands on your Web page, they expect to see the main content – the blog post – right away.
If the user is inundated with top-heavy graphics, ads or other elements that make them have to "find" the content they expect to see, it can interrupt the experience. To remedy this, keep the content people expect to see starting "above the fold," (top half of the screen) so users don't get lost when they land on your page. You want to keep users on your site, not experience a bounce.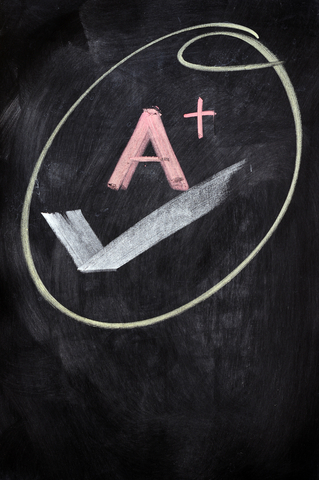 This component of usability is so important to Google, it announced in January 2012 that page layout is part of the algorithm.
Building on the blog post example, think about what the user can do next, after they are done reading. What supporting content or elements can your site present that is related and might be of interest? One example of this is "related posts" functionality.
Next, think about how you can make it simple for them to move about. Can a user get from page to page easily without becoming lost? Can they find the home page with a simple click? One example of good navigation in action is enabling "breadcrumb" links.
How Do You Continue to Get an "A"?
While Google is very tight-lipped about the specifics of how its algorithm works and many other components of how pages are rated, there are ways you can be sure you're working within search engine guidelines.
Google's guidelines are no secret. Neither are many of its algorithm updates. You can learn more about what's important to Google by following the content they create, and listening to how they talk about their goals.
Matt Cutts and other Googlers often help marketers and webmasters cut through the haze of algorithm updates, quality ratings and much more in Google Webmasters videos. Stay in tune by tuning into those.
But for many, it's comforting to know that what many marketers talk about each day – those marketers who are trying to elevate their disciplines in SEO and content — are actually very much in line with what Google wants, too. This is evident when we get sneak peeks into internal documents ever so often.
So, focus on the end user, and everyone gets an "A."
For more on Google's quality guidelines manual, check out this Search Engine Watch post or Search Engine Land article.
For permission to reprint or reuse any materials, please contact us. To learn more about our authors, please visit the Bruce Clay Authors page.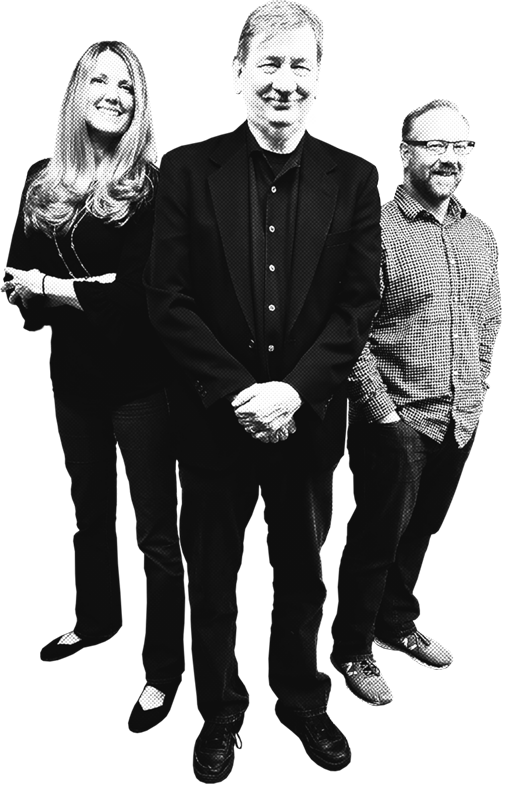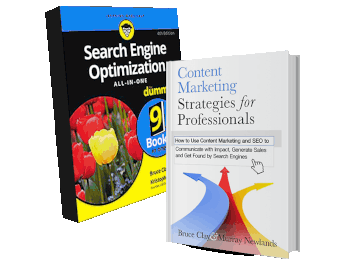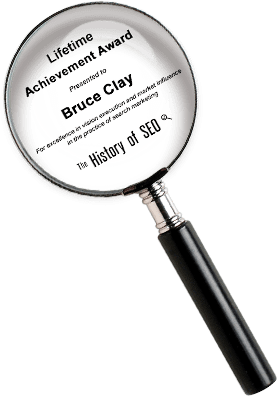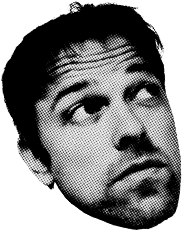 Serving North America based in the Los Angeles Metropolitan Area
Bruce Clay, Inc. | 2245 First St., Suite 101 | Simi Valley, CA 93065
Voice: 1-805-517-1900 | Toll Free: 1-866-517-1900 | Fax: 1-805-517-1919