BACK TO BASICS: Understanding Search Plus Your World
by Jessica Lee, January 27, 2012
By now, you've probably heard the buzz about the new Google search experience dubbed Search plus Your World – and if you haven't, let me break it down for you.
The way the search engine results pages in Google are rendered have completely changed. Personalized search is more personal in the new view of the SERP, Google+ is heavily promoted and the non-personalized SERPS seem to be giving more "raw" rankings data than we've seen in a long time.
What was once thought to be just a social network trying to catch up to Facebook, we now know Google+ is part of a much bigger plan for Google to expand on social and personalized search. Much bigger.
In this article, we'll explore how this new Search plus Your World works ("Search Plus" for the purposes of this article), what the implications of it are on optimizing for search, and if it really did kill SEO.
How Does Search Plus Your World Work?
Google posted a video about the concept behind this new feature. Although it's less than descriptive, it does provide a visual representation of what users can expect from Search Plus.
Here's an overview of how Search Plus works: If you have a Google account, you automatically have a Google profile. With Google+, Google profiles have been folded in. So even if you haven't yet signed up (or "upgraded" as Google says) to Google+, your profile in the Google+ community exists and is essentially dormant until you engage in it.
Any Google user (Google+ participant or not) can experience the personalized Search Plus results, and active Google+ users can see even more personalized results based on content shared in Google+.
Google explains in its official post on Search Plus that the content people can now see in the Web SERPs is:
Personal Results, which enable you to find information just for you, such as Google+ photos and posts—both your own and those shared specifically with you, that only you will be able to see on your results page;
Profiles in Search: both in autocomplete and results, which enable you to immediately find people you're close to or might be interested in following; and,
People and Pages, which help you find people profiles and Google+ pages related to a specific topic or area of interest, and enable you to follow them with just a few clicks. Because behind most every query is a community.
We'll talk more about the personalized results and the non-personalized results later and what that means to rankings. In short, the search engine algorithms that made behavioral, social and personalized search possible prior are now rolled into the Search Plus feature. And the non-personalized results option available to Google users no longer takes those cues into account, meaning they are stripped of them. A user can toggle between personal and non-personal results with the click of a button.
There are now essentially three viewing options of the SERP: non-personalized results (stripped of most cues that have personalize searches in the past), personalized results and Google+ personalized only results. (Note: Click on the image to zoom in on the screenshot.)
If doing a search in the default view of Search Plus (personalized results), content that can appear in the SERP integrates items like:
Google+ posts. You can find relevant Google+ posts from friends talking about an amazing trip they just took, whether they've shared privately with you or publicly. You'll find links shared by your friends, such as activities, restaurants and other things they enjoyed on their trip.
Photos. You can find beautiful vacation photos from your friends right in your search results page. You can also find your own private photos from Google+ and Picasa, based on captions, comments and album title.
These results are mixed among the "normal" results we're used to seeing on the SERP, and are driven by personalized, behavioral and social cues. These new results (for example, photos shared on Picasa by the user) are personalized to each individual user.
Danny Sullivan of Search Engine Land explained it best when he said this new blend of content in the results is essentially the new Universal search results, mixing different types of media, now including personal content into the SERP.
Now, if you want to drill down even further into content only from the Google+ world, you can click on the "more personalized results" option up top.
What Are the Implications of Search Plus Your World?
Search Plus is personalized/social search on steroids. Searching for a query under the default Search Plus feature brings up a mix of regular organic Web search results plus content and discussions about that query from people in that person's social circles like Google+ or pictures on that query from people the user knows on Picasa mixed into the results.
It does not, however, bring up discussions or content from any other social network like Facebook or Twitter. This move is causing many to question the depth of the new search results in a Search Plus world, because there is so much content to be discovered in those other leading social networks. Google has stated it would be open to featuring the content of other social networks like Facebook if it had the access to the data that it needs from the network itself.
Critics argue the potential monopolization of the search results when Google promotes its own products and services over others. For example, a search result of pop music artists would offer suggestions on following those pop artists in Google+, not in Facebook or another social network.
However, those same critics of Google are often challenged by opposing viewpoints that state Google has the right to operate as it pleases within its own search engine, and that Google has and always will give away a fair share of business to other companies online.
Potential concerns about privacy have also been raised while users try to understand what can be, is and is not publicly visible in a SERP. Search Engine Land explains how privacy and security works in a new Search+ world, and why this new Search Plus experience may be adding fuel to the fire of the Google antitrust critics. The Los Angeles Times online also recently speculated that Search Plus will likely cause FTC complaints.
The question remains if this new Search+ feature will eventually coerce all Google users to participate in Google+, thus boosting the search engine's budding social community. Reports from comScore in December showed approximately 15 million unique U.S. visitors in the month of November, still a far cry from Facebook's approximate 166,000 million – but Google+ numbers continue to rise.
Exploring Extremes: Personal Results or Stripped Rankings Data
Amidst all the backlash of this new feature in the search industry, there seems to be a glimpse of hope in the idea that now the search rankings outside the personalized SERP are more black and white than they've been in recent times – but there's still much to understand about how to work within them.
Let's expand on the personalized/non-personalized results, as they provide an interesting opportunity for businesses and marketers to view rankings data that seems to be more "raw" Google tells us in the Official Google Blog that behavioral search is a thing of the past for the non-personalized results:
That means no results from your friends, no private information and no personalization of results based on your Web History. This toggle button works for an individual search session, but you can also make this the default in your Search Settings. We provide separate control in Search Settings over other contextual signals we use, including location and language.
The data now viewed in the non-personalized results in Google is free from influence in Web browsing history, behavioral search and social cues. But, remember, this is not the default option.
The default option in Google is personalized results.
Sullivan of Search Engine Land points out in his post "Google Results Get More Personal with Search plus Your World," that some personalization cues still remain in the non-personalized results, including geographic and language-based results. This will be an important point to keep in mind when optimizing for and understanding results in the SERPS.
Did Search Plus Your World Kill SEO?
The simple answer is no. But it does make a strong case for integrated Web marketing and reveals a clear path for continuing to understanding a business' audience and creating targeted strategies around that to reach those communities within Google+.
Senior SEO analyst at Bruce Clay, Inc., Maryann Robbins, shared her insight on why SEO continues to live on in this new world of search. Says Robbins:
"As much as people want to constantly call SEO dead, I don't think that's possible. What that would mean is that everything on-page is irrelevant and only social linking is important."
Robbins gives the following example:
"If someone is in a 'buy' or 'research' mode and queries 'Las Vegas hotels' that person isn't looking to see their buddy's bachelor party photos or read news from CES. They may want to see where their friends have stayed in Vegas or read their friends' reviews, or they might get distracted by social postings from their friends, but they have something they're trying to buy or do."
What Robbins is saying is that all the optimization work a site has done and still needs to do isn't falling on deaf Google ears. Sites still have to be relevant for queries because Google still wants to serve up relevant results. As the foundation of Web marketing, SEO practices are still required to best communicate with the search engines what the site and its content is about.
Robbins goes on to say that social media presence is going to continue to be a be far more important component of SEO, but for a site to even show up in the search results, typing a keyword into a query isn't going to be enough to locate that site and bring it up.
Conversion optimization techniques may become more important to ensure visitors perform actions in Search+ that could affect the results, such as having them click on a result to '+1' it," says Robbins. She adds that Google may also be looking at things like click-through rates from a user's circle of friends.
This could mean that optimizing the Meta information for the snippets may become more important. This could be things like:
Google introduced the rel=author markup in 2011, giving authors more ownership of their content online and having that content show up in the results. Search Plus serves up autocomplete predictions in the search box for those dubbed high-quality authors by Google in Google+ who participate in the authorship program.
Further speaking to conversion optimization tactics, Robbins says, "When you do get rankings, you need to do the most with it. People are still going to discover new sites through search, and that then presents an opportunity to reach that person's circle of friends."
Robbins sees the new Search Plus as a potential great opportunity to discover news and information related to topics that each individual is interested in. "I can Google 'NHL' and see news and information that my friends have posted about hockey, rather than going to NHL.com or a sports site to see the stories their editors have chosen to put on the NHL landing page."
"But that isn't necessarily taking away search traffic, it's finding a way that Google can finally compete with Facebook, Twitter and other news sites."
For more information on Google+, check out other articles and blog posts from Bruce Clay, Inc. on the topic: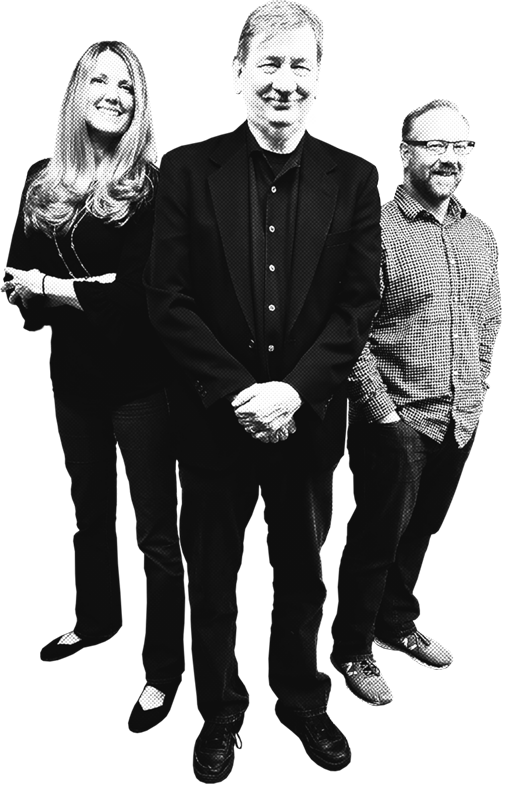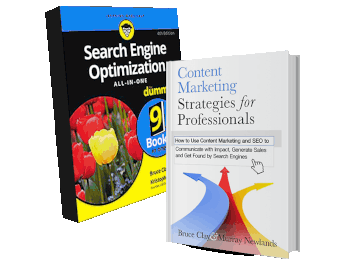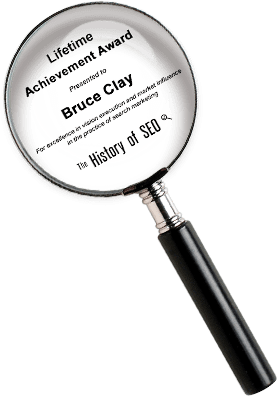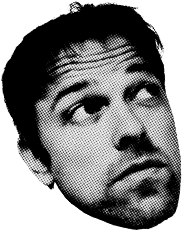 Serving North America based in the Los Angeles Metropolitan Area
Bruce Clay, Inc. | 2245 First St., Suite 101 | Simi Valley, CA 93065
Voice: 1-805-517-1900 | Toll Free: 1-866-517-1900 | Fax: 1-805-517-1919