August 2011 - Page 3 of 5 - Bruce Clay, Inc. Blog
August 17, 2011
Speakers:
Anne F. Kennedy, SES Advisory Board, International Search Strategist, Beyond Ink USA
Kristjan Mar Hauksson, Founder, Search & Online Comm., Nordic eMarketing
Anne will share her research on media and mobile outside the U.S. Kristjan will share PR opportunities around the world.
Anne asks if Facebook marketing all you need around the world? To help your SEO efforts and to reach your market, you need to know it may not always be Facebook. But Facebook is a juggernaut. 1 in 10 people in the world is on Facebook, and 70% of the user base is outside the U.S. Facebook is anticipating an IPO in 2010 and it's currently estimated to be $100 billion. LinkedIn is big, Twitter is active, but Facebook is huge.
Read more of Global Opportunities in PR, Social Media & Mobile.
---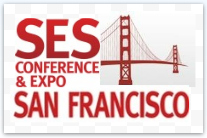 Speakers:
Karl Dubost, Developer Relations & Tools, Opera Software
Karl has a very thick accent, and honestly I'm horrible with accents so we'll see how well I do with this session. I'll do my best folks!
The main language of the web is HTML and up until recently it's been mainly HTML4. HTML4 was/is DOM, CSS and JavaScript. We then moved to XHTML 1.0. It was supposed to be a pure language, the 'promise land'…but it fell slightly short. Yet, something interesting that came out of XHTML is that people started to care about the semantics of the language. They realized that by using some of the elements they got benefits in the browsers and search engines.
Read more of HTML5: A Cowpath on a Cliff.
---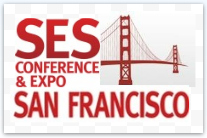 Solo presentation by: Andy Beal, CEO, Trackur
What a way to start of Day 2 of SES San Francisco – with the adorable Andy Beal. I could just listen to him talk for days with his cute little accent that's from somewhere in the middle of the Atlantic. I'm hoping to get some great nuggets of info from him today to help those of you who have Reputation Management needs.
Read more of Protecting Your Brand Online.
---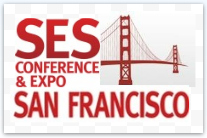 In this session, we're going to be learning about the pros and cons of bringing SEO in house. The welcome speaker, Crispin Sheridan, just said he had one of the better sandwiches for lunch that SES has offered, and he was glad it wasn't the recycled hot dogs [ouch – hee].
Read more of SES San Francisco 2011: Bringing SEO In-House.
---
How many here have a WP site? Nearly every hand in the room goes up.
At Site Logic, it's a requirement for every employee to build a WP site in the first week of employment (sales, accounting, everyone) and the second week is about figuring out how to monetize the site.
His analytics guy has 3 WP sites and he uses the earnings from these sites pays for a trip to Jamaica every year. And it's a great playground for testing outside client sites.
Read more of WordPress: Power to the People.
---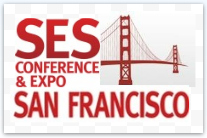 Morning! Many of us here are just starting out. The Search Bash last night by Webmaster Radio caused a lot of slow movers today. Here, we're in a Google session with a Google crew talking about its Ad Innovations platform for search, display, video, mobile and more.
Read more of SES San Francisco 2011: Google Ad Innovations.
---
August 16, 2011
---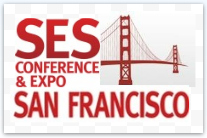 My first liveblogging session after a long day in the exhibition hall and it feels good to get off my feet. Virginia and I had a small break right before this and went to get our auras photographed in Japantown. The results? Virginia is full of energy and life and I am stressed out. Note to self: squeeze some yoga and meditation this week.
In this session, we're hearing about tapping into the power of Twitter and other Social Media outlets so you can help your business reach more customers, influencers and audiences than ever before. We're starting with Aaron Goldman from Kenshoo. He is talking Facebook ad automation.
Read more of SES San Francisco 2011: Automating Social Media.
---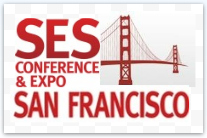 Moderator: Richard Zwicky, Independent Consultant,
Speakers:
Ray "Catfish" Comstock, Director of SEO, BusinessOnLine
Todd Friesen, Director of SEO, Performics
Rob Garner, Vice President Strategy, iCrossing
This has been a popular session for about the last 6 years and this year's panel looks to be a great group. Rob Garner will speak first today, then Todd Friesen and lastly will be Ray "Catfish" Comstock.
Rob will start us off today by talking about measuring SEO success. He shows a slide that says, "Paid vs. SEO: the 90/20 search budget conundrum". This basically says that 90% of the search channel budgets go to paid search while paid search only gives 20% returns. On the flip side, 10% of budgets go to SEO and those playing in the organic space will usually see about an 80% return on all revenue.
Read more of Meaningful SEO Metrics: Going Beyond the Numbers.
---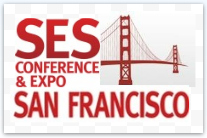 Solo Presentation:
Bill Hunt, SES Advisory Board & President, Back Azimuth Consulting
Ok kids, time to get the live-blogging kinks out and see if I "still got it". It's after lunch and time for some good info to be shared across the IM community. It's been a year since I last did this, so let's see if my fingers can keep up.
Bill says he's going to break up the session a bit, by covering the basics then going into the advanced. The audience is more advanced, so the basics should go quickly.
Read more of Advanced Keyword Modeling.
---