10 Image Optimization Tips For Local SEO
Editor's note: Also view our more in-depth post on tips to improve Google Image Search rankings.
Once a local business has accomplished setting up their basic foundation for local search engine optimization, they sometimes dither around wondering what tweaks they can do next to help themselves rank better for local search queries and in map searches. One major area of optimization that many businesses ignore is in optimizing their images. While you may not care about whether your site ranks well under image search, the advent of Blended Search (which Google calls "Universal Search") has meant that pictures often have the chance to rank on the main search results page. Even before Google, Bing, and Yahoo! had really pushed Blended Search results, well-optimized images were already a major component for helping webpages to rank well in keyword search results. Since this can help in the same way with more specialized local search results, here are a handful of optimization tips to help you get as much advantage as possible from images.
Before you devote time to this, you should have already worked on establishing the basics of local SEO. As part of that, you should have your business website set up with its landing pages optimized, and your local business listing(s) should be added into each of the major search engines, and you should have set up well-optimized business profiles at many internet yellow pages and online business directories. (Bruce Clay actually provides services to help with this process via their SEO Services.)
Once the basics are done you may now try out these various image optimizations.
Image Optimization Tips for Local SEO
Use an Exemplar Photo to represent your business! On your website, it's ideal to use a picture to really exemplify your business — I call this an "Exemplar Photo". This can be put on your home page, or on the About Us or Contact page, and it should be a photo of the storefront, or the main product you offer, or the proprietors. While you could use the company logo for this purpose, it's better to use an actual photograph. The photo you choose for this ought to be able to convey its image contents when shown at both large and small thumbnail sizes due to how it might be treated by various other internet services we help it engage with. It will work best if it is fairly high-contrast as opposed to containing elements that all have similar tonal values. So, this means it should have some lighter elements and darker elements in it, since this will help it communicate well even when reduced down.
Carefully engineer your image filename to include your main local keywords. When creating the filename, don't just leave it a gobbledygook serial number, but use words that describe it and which describe what and where your business is located. Here's an example I created for a fictitious bed and breakfast hotel in Monterey, California:

In this way, the filename will match more closely with keyword phrases that users are submitting to the search engines in order to find your type of company. Notice that I've separated the words with dashes — it's best to do this to help search engines match for multi-word keyword phrases. Don't leave spaces in filenames because those often need to be filled-in by some characters to work properly with some types of file servers and systems. Using actual words in the filename also makes the image names appear more user-friendly in Google Image Search, since they updated their interface to display the filenames more overtly. In most cases, a local business's main keyword phrase should describe the type of the business and the city or locality name. In this example it is "Monterey Bed and Breakfast". Avoid adding non-letter symbols like apostrophes, asterisks, etc to filenames (dashes are okay).
If you want to go super-advanced, optimize the image's EXIF data! "EXIF" stands for "exchangeable image file format", and allows various metadata about an image to be stored and embedded in its file. While EXIF data may not be used directly be search engines for ranking all that much, the data does get displayed on webpages about images, and that can then influence an image's relevancy. So, do this in combination with our tip below for adding your image to Flickr. I suggest adding in a description field with the name of the business, a description of the type and location of the business, and geocoordinates for the store's location. There are various free software packages out there which will allow you to edit EXIF data in image through handy interfaces:

Tag your image on your website using the new Schemas protocol jointly launched by Google, Bing and Yahoo!. Schemas uses Micro Data — a method for marking up webpages semantically so that search engines can more precisely understand content, similar to its predecessor protocol, Microformats. Using the Schemas for businesses not only help your site have a more "local" signal, but in this case it can also help tell the search engine that a particular image is the most important one to associate with your business. There can be some complexities in how you implement a Schema, so read the specification carefully and have an experienced coder develop it for you. After rolling it out, be sure to check it via Google's Rich Snippets Testing Tool. Here's some example Schemas code I made for our imaginary business — notice this is the Schema specific for Bed And Breakfast lodgings, and I highlighted the part which tells what image to associate with this business:

Add good ALT text and Title parameters to your image. These should also reflect the image's content and should reinforce your local keyword phrases. ALT text is one of the classic old SEO signals and is still highly effective. ALT and Title parameters for images help search engines understand what the image content is about, and can be helpful for audio browsers used by those with visual disabilities.

Specify the image in Facebook's Open Graph protocol. This is quite similar to the search engines' Schemas protocol, but it's specific to Facebook and it tells them what your website is about and helps to specify how your company's information will be displayed in various places in Facebook. If you use a Facebook "Like" button on your website, Facebook will look for the Open Graph code when they crawl the page and they will use that for the details about the page as they suck in its information. Using the protocol will help ensure that a really good image is displayed as a thumbnail in Facebook when your company comes up in searches and in other instances. While it's not clear whether Open Graph code is read out of business pages for ranking purposes in search engines, Bing has a close partnership for providing search results to Facebook, so it could make sense for them to use this kind of data. Also, Google apparently uses Open Graph code when it's available for understanding pages with video content, and there's nothing stopping them from using it in all other cases. Open Graph is pretty easy to implement since it all goes within a page's Head tags, and it's not incompatible with other semantic protocols like the Schemas micro data. Example:

Add the image into Flickr, and link back to your website from it. I've touted Flickr many times over the years because it's one of the best search-optimized photo sharing sites around. Since it's set up optimally, it doesn't require users to do a whole lot in order to make a photo's page work well for SEO purposes. You'll need an account there (if only doing a few images it can be a free level account), and you'll upload your photo into it. Once uploaded, customize the photo's title with your business's name, type and location, then write a well-crafted description with plenty of facts about your business below it. In the description, you can include hyperlink code to link back to your website URL — do so, and use keyword-rich text for the link label. Also add in keyword tags for the photo, and join some groups to add the photo to as well (only groups appropriate for the photo, such as one devoted to your city, and follow the group's rules about additions). While Flickr automatically nofollows links, Google reserves the right to choose if/when they'll still count a link's value, and the keywords used in the link text may still get associated with your site. There are other photo sharing sites out there which are also worthwhile for helping you build links and signal about your company site, but start with Flickr first.
Upload the image to your Google Place page for the business. As part of your overall business profile optimization in all major directories, it's a good idea to include an exemplar image to represent you, since this helps attract consumers' eyes, compared with text-only information pages and listings. However, in Google, this might help even more since Google believes images make for a better user-experience for searchers, and Google has a tendency to weight experience-enhancing business listings for better ranking.
Add an image about your business to your blog! If you have a blog (and you really ought to consider having one if you do not), then add an image about your business there with a link in the caption area below the image back to your main homepage. This could be done on the "About Us" page of your blog, or it may be even better if it's done as just a simple blog post which features your business. Naturally, make the page talk about your business, it's location and what it offers, and use good ALT text with the image just as we earlier outlined. Using a caption with a brief description of the name, business category, and locality for your company, with the company name linked back to your site, is pretty effective for associating an image with your business name and reinforcing what kind of business your company is. These sorts of signals can help you in local rankings.
Donate an image to Wikipedia!  Wikipedia is very conservative about people adding too many commercialized links into the online encyclopedia, but one area where they've allowed it has been in cases where people have donated images for public use. If your local town, county, or neighborhood page on Wikipedia is in need of an image to help represent it, as a person who is located in that area you have an advantage — you can take a good, representative picture to donate for the page. When uploading the image you should specify one of the Creative Commons licenses, particularly one requiring attribution. When adding in your description into the Summary (outlined in red in the example picture), you can state that the image was provided by your business name, and link back to your site. Just as with Flickr, Wikipedia nofollows links, but there's been some debate as to whether Google still counts PageRank for Wikipedia links, and there are indications that links from Wikipedia pages are still helpful in ranking determinations. So, obtaining a link from a photo page associated with your locality may help you get a type of link that's contextually relevant. If you do want to donate an image to Wikipedia in return for a link, proceed very carefully and consider asking a more experienced Wikipedian to do it for you. The rules for editing and adding content can be arcane to a newbie, and if you're not familiar you can run aground and get your content deleted.
So, there are a few image optimizations which can be beneficial for your local business website! You don't have to limit yourself with just these, however, since on-page image optimization really ought to be done for all images on your site. Start with the most important images and go from there. Also, continue to add in images over time — on your blog, on your website, on Flickr (linked back to your site) and elsewhere, and optimize them as well. All of these extra signals can accumulate over time and will help you achieve rankings in Google Place Search, Google Maps, and your images may rank as well under Universal Search, Image Search, etc.
Posted by Chris Silver Smith on July 29th, 2011 at 8:00 am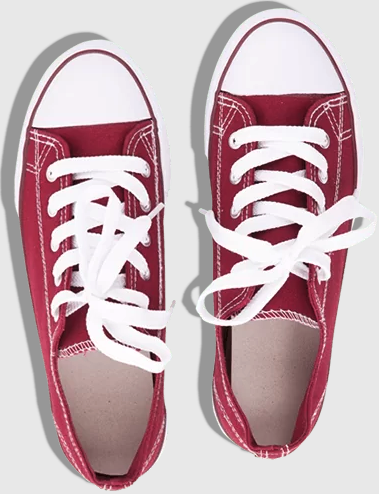 Still on the hunt for actionable tips and insights? Each of these
recent SEO posts
is better than the last!
Bruce Clay
on January 7, 2021
Bruce Clay
on December 29, 2020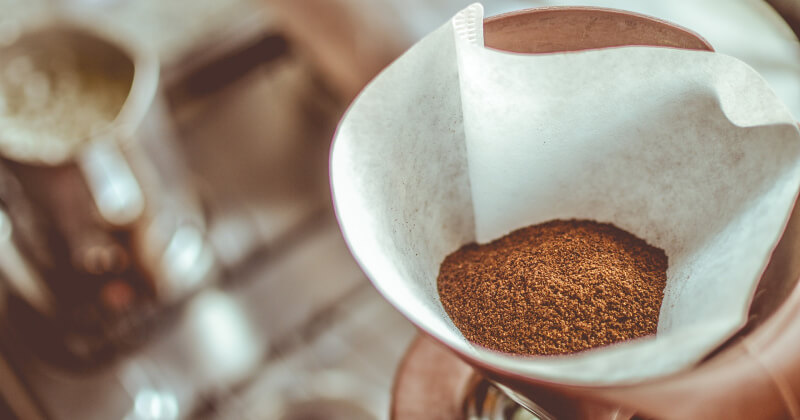 Bruce Clay
on December 16, 2020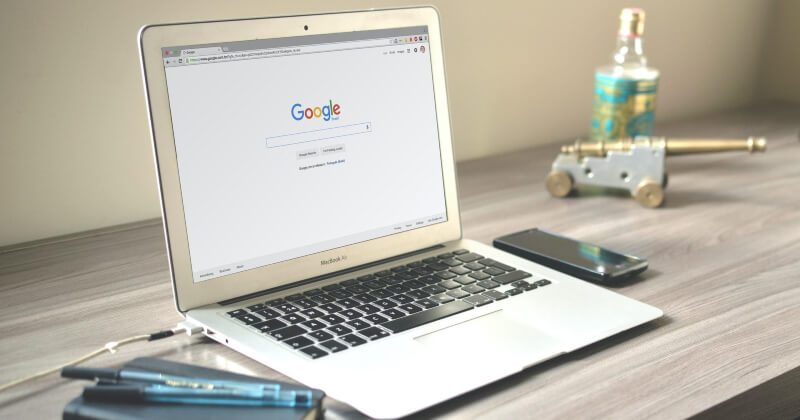 16 Replies to "10 Image Optimization Tips For Local SEO"