Web Design Archives - Bruce Clay, Inc. Blog
January 29, 2018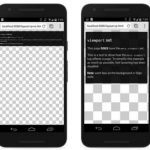 It's now 2018, and we are officially living in a mobile-first world. In fact, Google has begun the switch to a mobile-first index — which means Google will rank your website based on your mobile content, relevance and UX.
Your mobile navigation (menus and internal links) contribute to all three.
Good mobile navigation makes it easy for people to find what they need, without bogging down page speed or cluttering the screen. It also needs to keep PageRank flowing to the important pages that you want to rank well in search.
Site navigations historically included everything on a site in huge, multi-tiered lists. On mobile, that approach doesn't work. It looks cluttered. It requires scrolling. And it causes your visitors to bounce away.
Here I'll lay out seven mobile-friendly navigation best practices that make life easier for people visiting your business site on a mobile device:
Keep mobile navigation short and sweet.
List the most important pages first.
Think of search as part of your navigation.
Make your navigation intuitive.
Be thoughtful about fonts and contrast.
Design for touch.
Design for the multi-screen mobile user.
---
May 4, 2015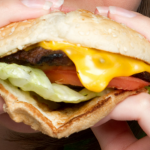 The 404 error page is a generic, browser-issued web page that tells a visitor when a page they are looking for can't be found. A custom 404 error page, on the other hand, is a specially-designed page that delivers the same message but in a more helpful, user-friendly way that honors the brand. It can tell the visitor what's going on and what to do next. It can even be crafted to save a sale.
This post walks through the steps of setting up a custom error 404 page if you're a small business administering your own IIS server either directly or through a hosting provider.
Read more of How to Configure a Custom 404 Error Page in Microsoft IIS Server
---
March 18, 2015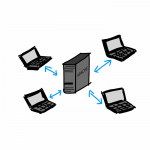 Getting a custom 404 error page up and running on the Apache Server is a five-part process. In this post we cover parts 3, 4 and 5 of this process; determining what type of server you're using and amending your .htaccess file to tell your Apache server to deliver a custom 404 error page, and testing. If you're using an Apache server — read on!
Read How to Configure a Custom 404 Error Page (Apache Server Edition).
---
January 6, 2015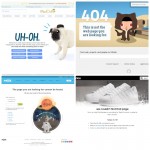 Whatever baby wants, baby gets. Unless baby mistypes a URL — then baby gets a 404 error page.
So, what do we do? Turn adversity into opportunity, of course!
I like to think of the 404 error page as your damage control page. Your customer just tried to go to a page on your website, and now they are faced with disappointment. The 404 error page greets them immediately at their peak moment of disappointment – what a perfect opportunity for you to tell them you could care less with a machine-generated white-screen error message. Said no one ever. This is your time to deflect those bad feelings and offer a solution that inspires positive feelings!
Follow these five steps to create a custom 404 error page that makes your customer feel like you're there for them, even when your content can't be.
Read How to Design a 404 Error Page that Saves a Sale.
---
July 15, 2014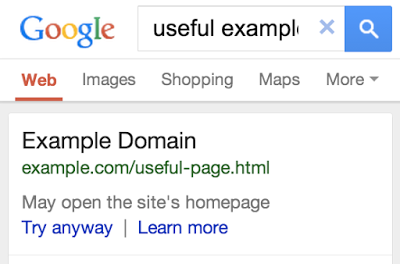 With mobile Internet usage at an all-time high, Google has been cracking down on websites with poor mobile experience. Mobile web design and user experience must be addressed as part of any effective online strategy.
The way a site handles traffic from mobile devices can directly effect that business's presence in search results. Just this month, Google announced it was adding a disclaimer beneath mobile search results that redirect smartphone users from the page they click on in the SERP to that site's home page. From Google's perspective, this disclaimer improves its mobile experience; meanwhile webmasters should be concerned if their mobile websites are ill-equipped to handle the growing number of mobile queries. The pressure is on for websites to provide a user-friendly mobile experience as the number of mobile queries surpassed desktop queries this year.
Read more of 8 Common Mobile Website Pitfalls to Avoid for SEO.
---
June 26, 2014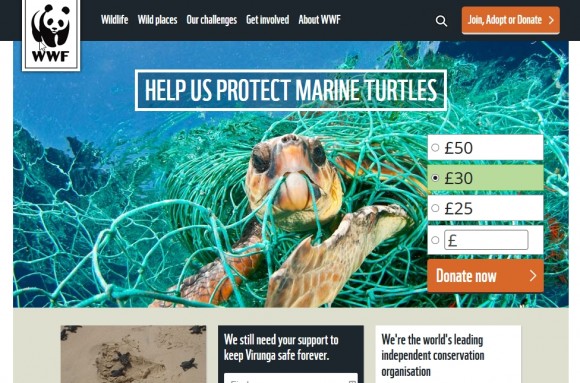 We've all heard the statistics: 2014 is the year when more people access the Internet on a smartphone than on a computer or laptop. Mobile design is the future. You don't want your site left behind, but how exactly do you program for this increasingly mobile Internet? There are three main options, each with its own benefits and drawbacks.
Option 1: Responsive Design
Option 2: Dynamic Serving
Option 3: A Mobile Site
In this post, I'll break down your mobile-readiness options, giving you the pros and cons of each to help you choose the best path forward for your website. Read more of A Cheat Sheet for Mobile Design: Responsive Design, Dynamic Serving and Mobile Sites.
---
January 17, 2014
Google is serious about user experience on mobile devices. Until recently there haven't been many tools to analyze a mobile user experience or mobile optimization efforts. Last August Google gave webmasters a tool to validate mobile optimization through its PageSpeed Insights tool. Much like GTMetrix and other page speed tools, Google's tool reports specific items that may be a hindrance to optimal site performance for both desktop and mobile platforms.
SEOs familiar with the selection of page speed evaluation tools on the market will likely recognize a common limiting factor. Each page speed tool I've ever used only goes so far as tell you what the problem is, with very few telling you how to fix it. For example, a typical page speed tool may report that a site has a lot of thumbnail images and the page may benefit from using CSS sprites – something like that. But none of the tools will suggest why this observation is important, at least from a mobile perspective.
Google's PageSpeed Insights tool defaults to the mobile tab (we can read between the lines however we want), but newly added to the tool is a User Experience section which is currently in beta. Click-through for the insights this tool provides and what that tells us about Google's prioritization of mobile user experience.
---
October 1, 2013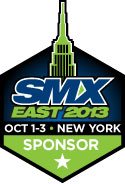 Ah. This is a good one. In this session Shari Thurow (@sharithurow, Founder and SEO Director at Omni Marketing Interactive) will be showing us how to create search engine friendly sites that can be read and indexed by search spiders, but are also equally appealing to human visitors. A great resource for those dealing with, ahem, I mean… highly respecting the feedback of web designers who aren't convinced you can have SEO friendly web design without compromising user experience.
Yay for SEO and UX working together, and yay for educating entire teams on the value of both! Let's go.
Read more of SMX Boot Camp: SEO Friendly Web Design.
---
July 12, 2012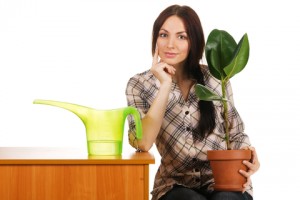 Man on the phone: If I paint my house, I don't have to worry about it again until it wears off in 10 years. Why do I need an ongoing SEO project?
Fred: Think of it less like painting a house and more like something you need to maintain. Like a plant, your website is organic. You don't water it once and you're done. The Internet is not static. Competitors are constantly changing their sites, search engines are constantly changing the search results, and you have to keep up your website, too.
Once you understand that SEO is ongoing, you understand the need for a website maintenance blueprint. Procedures for website updates with SEO Web design best practices will help you and your organization ensure consistency throughout the website's lifetime.
Read more of SEO Web Design: How to Plan for the Never-Ending Update.
---
June 13, 2012
Why does your business need a web design strategy focused on mobile conversion?
-By 2014, mobile internet usage will overtake desktop internet usage.
-Half of local searches are performed on mobile devices.
-More than a quarter of mobile phones in the world are smartphones.
-Just 1 additional second of load time can drop conversion on mobile devices by 7%.
Read more for mobile web design solutions and the future of mobile internet use.
---