Post Search Ads
Morning, kids.
We're kicking off SES San Jose 2007 at the Post Search Ads session where moderator Misty Locke is trying to keep speakers Kevin Lee (Didit), Dave Carberry (Advertising.com), Michael Benedek (AlmondNet) and Richard Frankel (Yahoo!) in line. This should be fun.
Misty Locke is up and is speaking just as fast this time around as she did in Seattle. She tells a still sleepy audience that we're here to talk about using search to profile users and engage consumers.
And with that we get right to it. Up first is Kevin Lee from the newly rebranded Didit (The frogs and the hyphen have been killed retired.) Take note.
Kevin starts things off saying that post search ads are designed to tap intent. Searchers have already shared their desires, wants and needs via the search box; however, the engines, publishers and marketers rarely have an opportunity to meet the needs of all three players at the same time. So what do you do?
Retarget searchers at the engine level: Yahoo SmartAds, Rightmedia (soon), Googleclick, Microsoft, etc.
Retarget your own search visitors (Tacoda, Revenue Science, Didit, Ad.com, Fetchback and Valueclick.)
Buy media through networks that specialize in search retargeting based on other sites.
The search engines have the leverage to target ads because they see 100 percent of their users. They have all the data.
Kevin gives the audience a quick heads up about how the various engines handle behavioral advertising. If you read CNET's report from last week, you probably know all this, but here it is anyway:
Google has stated that it does not currently plan to use post search targeting.
Yahoo is live in phrase 3 of an evolution (fusion, impulse, SmartAds).
Microsoft recently acquired adECN.
Assuming there is adequate disclosure post-search-targeting by the engines (that's a big if), the engines are in the perfect position to help searchers see better targeted ads, which in turn will increase the relevance of other ads as well.
Kevin notes that if you are lucky, your non-brand search keywords get a five percent conversion, which means 95 percent of site visitors who thought enough of your title, description and domain name to visit your site were not ready to move forward.
Several providers, such as Tacoda, Advertising.com, Revenue Science, FetchBack, ValueClick, etc, are now cookie-ing visitors when they arrive in order to retarget those searches on a CPC or CPM basis while searchers continue their non-search activities.
The premise of behavioral targeting is this: Clearly your site or offer didn't convert the searcher the first time around. What will change things the next time? What will be different?
Different offer or price.
Different ad creative.
Different landing page (is a micro-site appropriate to shake it up?)
They are closer to ready to buy.
Another way to buy post-click search traffic is to be one-click-away. If your top keywords have publisher sites as top organic listings, buy media on the sites one-click-away. You can target directly, target through Google's Site Targeting, Yahoo YPN, through Ad Networks like adBrite or ContextWeb or through link sellers such as Text Link Ads.
One-click-away media buying requires a media buying team and an adserver in the case where graphical media is used. Production costs are prohibitive if you want to truly tune ads. Didit is beta testing an alternative solution with selected clients.
Kevin notes that keywords don't fully identify searchers as being in your target audience. As all the retargeting tools technologies and services improve and evolve, you will be able to combine the search interest indicator with additional targeting parameters. When will profiles that include search and other behaviors cross from one from of media to another? Sooner than you think, says Kevin. He mentions mobile, video games, IM and IPTV.
Kevin sums up saying there aren't any other industries where you can search with the same level of precision as you can with online. You can align the interests in order to benefit everyone.
Next up is Michael Benedek to talk about analyzing the post search opportunity.
Michael gains some early sympathy early on noting that when he landed he had a fever of 102 and it is only thanks to Tylenol that he is here today. Aw, plug.
After he's dug pulling on our heartstrings, Michael gives us a brief history on his company AlmondNet: They've been around since 1998; they're the owner of 4 patents covering post search and the behavioral targeting market; they have 70 plus million aggregated US/UK users segmented into 40 ready-to-target categories; they're headquartered in NYC.
Michael defines behavioral targeting as the delivery of ads to a person wherever they go based on their observed online behaviors. Online behaviors include things like conducted searches, browsed content, clicked ads, etc. The idea is basically that actions speak louder than demographics. What a consumer does is more important than where they are or who they are. Prior actions are key.
There are several different types of behavioral targeting:
Advertiser re-targeting – Advertisers deliver targeted ads to users who visited their site and left. Works best on high traffic sites.
Inventory Extension – A publisher with its own sales force enables its advertisers to reach its audience on other sites.
Data Sharing – Publishers provide a third-party company with access to its site audience data in return for royalties. The typical publisher or data owner would be a small data owner who doesn't have a big sales force on its own, but is looking for an incremental revenue stream.
Post Search – Ads are delivered based on purchase-intent data (i.e. recently-conducted searches or recently-red product reviews.)
Why is post search so exciting? It all comes down to consumer behavior. Users spend 5 percent of their time declaring purchase intent on the search engines site. They spend 95 percent of their time browsing ad supported content on other sites. He notes that most searchers complete their purchase-related research two or more weeks before handing over their credit card numbers.
The first step to behavioral targeting is data aggregation. When someone searches for [health insurance], a cookie is placed on their browser to categorize the search. The cookie is then used to identify the user so that targeted ads can be delivered to them. This is enabled either directly or in cooperation with a distribution partner (ad network, large publisher, etc).
According to Michael, behavioral is one of the fastest growing areas of interactive advertising.
What are the benefits?
Web users see relevant ads while their privacy is marinated.
SEMs/Agencies and their advertisers reach users who are in purchasing mode on the content sites where they spend the other 95 percent of their online time.
Data providers earn an incremental revenue stream.
Media owners and ad networks maximize advertisers ROI & CPMs.
Other benefits to consider: Clicks originating from post-search behaviorally-targeted ads convert 5 to 10 times better than clicks from non targeted ads, and advertisers earned $80 of profit for every $1 invested.
There is no secret sauce involved with behavioral targeting.
Up next is Dave Carberry from Advertising.com.
Dave stands up and immediately asks if Mike's 102 fever is contagious. Heh. Dave's my kind of guy.
The advantage of behavioral targeting for advertisers is a targeted message to a group or individual that is more likely to generate an action and higher conversion. It helps generate brand awareness across a channel, improves overall ad spend and conversions, and increases synergy in marketing to the visitor experience.
Dave comments that it is really important to re-engage the customer after the click. Then since we're talking about cookies he makes the required Oreo joke. Mmm, Oreos.
Behavioral targeting isn't perfect because there will always be some people who delete cookies (15 to 20 percent of the marketplace), but there are those who do like it. The desired conversion is key, with the searched keyword acting as the behavior. He says there is usually a 14 day window back to retarget. You can set different frequency capping to prevent over exposure.
Anonymously-tracked and non-personally identifiable – Dave's company isn't collecting user data. There can be some overlap with geo-targeting or demo-targeting based on audience size. They offer custom messaging from multiple touch points, segmentation of both the users and keyword itself and broad segmentation over a wide retargeting pool.
Tips and Tricks
14 day retargeting.
Additional product branding in messaging = higher potential for conversion.
Frequency capping limits user overexposure of your brand.
As a fun little note, Misty adds that Dave is also a children's travel book author. Dude, kids travel? Am I the only one chained to my desk? Sad times. [We let you go to the conference, didn't we? –Susan]
Last but not least is Richard Frankel of Yahoo.
Search is incredibly valuable, but there are also a lot of things that consumers do that are not about search, Yahoo tries to put all that together, says Richard.
According to Richard, 70 percent of users visit Yahoo. Search is a powerful predictor of intent but so are a lot of other things that searchers do. Richard spends some time plugging some of the Yahoo services.
Yahoo has two different behavioral targeting products:
Yahoo! Engagers: Raise brand awareness, deepen engagement, and build brand preference.
Yahoo! Shoppers: Drive response from those most active in market & click-to-purchase.
How does Y! behavioral targeting work?
They analyze predictive patterns for ad response in 350+ categories. When consumers are interested in buying different products, they participate in lots of different activities. For example, if you're buying flowers, you're in and out of the market very quickly. If you're buying consumer electronics, it may take 30 days or longer. As marketers, that is obvious. Yahoo has so much data about what consumers are doing that they analyze the patterns to see what consumers are really doing before they make their decision.
Once Yahoo has created its user categories, they build models for Engagers & Shoppers. Each Y! user is then scored for his/her fit with every category and rescored daily. Ads are targeted to users who get the highest relevance score for the categories you choose.
Response prediction is where the industry is going. Says behavioral targeting is getting sophisticated over at Yahoo. It's the foundation of how Yahoo engages with advertisers.
Richard calls Yahoo SmartAds the next phase of online advertising. If Yahoo can understand user intention well enough to dynamically generate messages targeted to their interests, than conversions will increase. SmartAds are designed to help marketers put the right message in front of consumer. Yahoo does all the generation on the fly. Time sensitive offers.
Yahoo has found that these highly targeted messages have 2 or 3 times the click through rate and 8 or 9 times the conversion rate compared to "traditional" behavioral targeting. Yahoo is trying to advance what the industry can do and connect tight advertising to.
The industry is going in a very exciting direction with a lot of opportunities for marketers. Search is just one part of the story. There are people all over the internet that are not on search pages.
During the Q&A, one of the audience members asked what happens when people change their mind? What if I'm no longer interested in travel?
Richard commented that at Yahoo they realize consumers typically don't have just one interest at a time. They're thinking about and shopping for many things. What a consumer is typically going to see a wide range of ads. They're not just going to see ads for one subject. The goal is to make the experience more relevant and positive than it is now.
In other words, they're just trying to get the University of Phoenix ad off the page.
Zing!
Posted by Lisa Barone on August 20th, 2007 at 11:26 am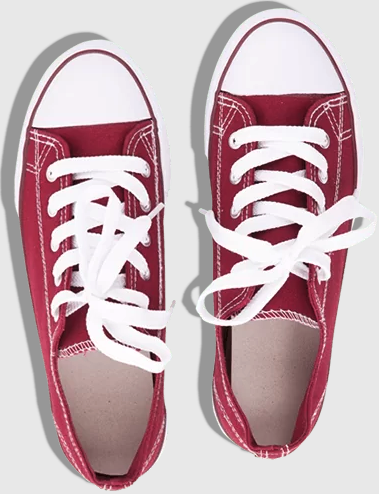 Bruce Clay
on May 26, 2021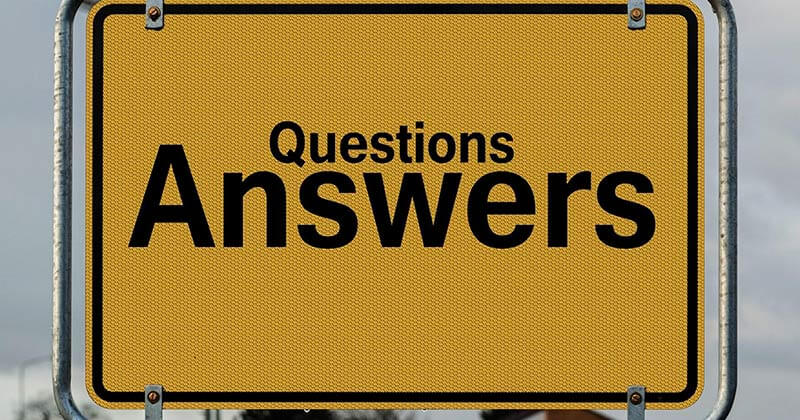 Bruce Clay
on October 29, 2020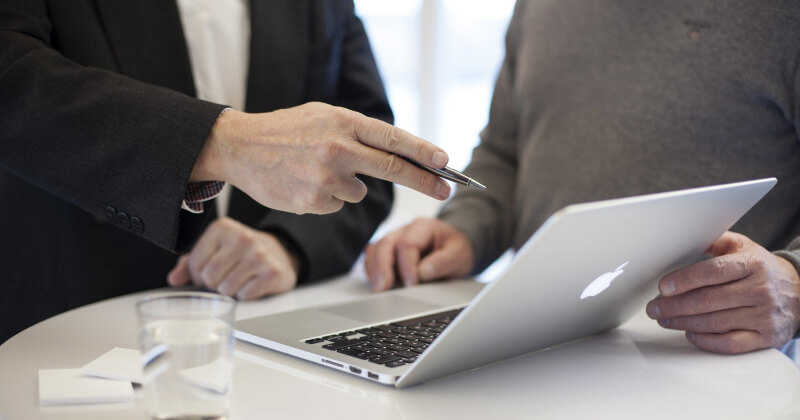 Bruce Clay
on October 27, 2020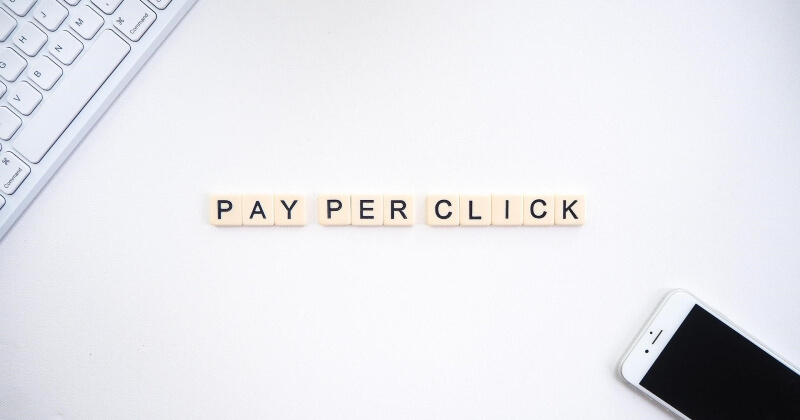 One Reply to "Post Search Ads"