Guest Post Archives - Bruce Clay, Inc. Blog
July 22, 2013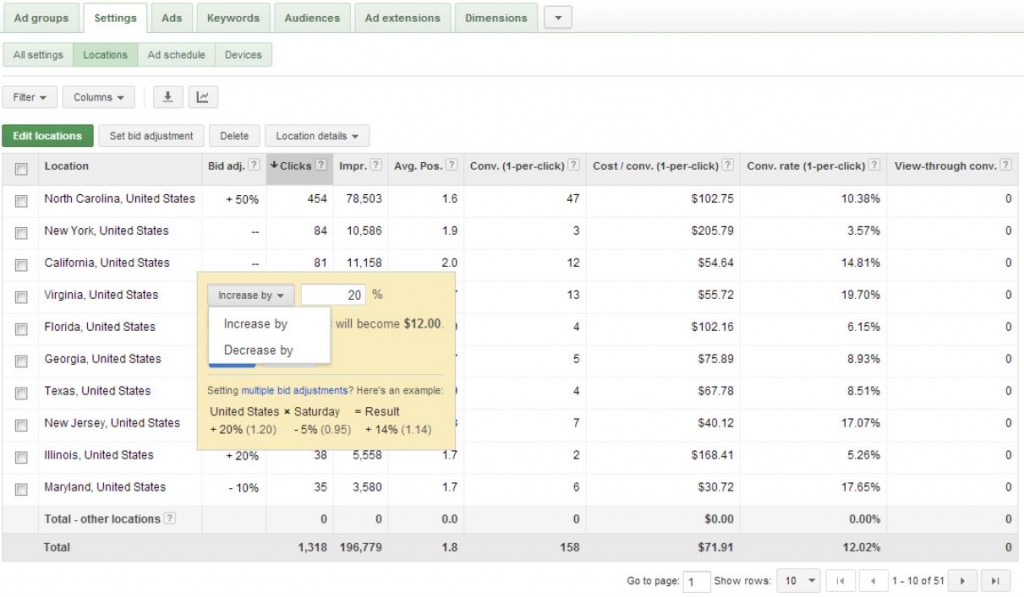 Today, July 22, 2013, Google AdWords accounts are being switched over to Enhanced Campaigns. This guest post by Rick Farago, Sr. Account Manager at PPC Associates, provides some guidance to those unfamiliar with the new feature set of Enhanced Campaigns. For more info on Enhanced Campaigns and why Google introduced them, check out insights from PPC specialists in our liveblog posts "PPC Best Practices in an Enhanced Campaign World" and "Enhancing AdWords for a Constantly Connected World." Now, take it away, Rick.
Enhanced Campaigns, they are a-comin'. The pros and cons have been heavily discussed, so we'll jump right to a few set-up tips that can help you get a jump on optimization.
---
December 17, 2012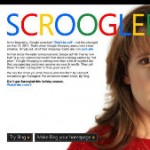 A couple weeks ago, Bing began running their "Scroogled" campaign in "an attempt to tell people not to get screwed over by Google this holiday shopping season". Or in reality, a new way to draw attention to themselves by calling out their largest competitor.
While I'm not going to get into the merits of spending thousands of dollars on a hypocritical ad campaign, I will say this isn't the first time we've seen a company do this and it certainly won't be the last. So why not look at the positive side? Results!
When it comes to bad-mouthing competitors, one of the biggest benefits is the boost to your company's SEO efforts through links & SERP real estate.
Read more of Scroogled: The SEO Benefits of Bad-Mouthing a Competitor.
---
July 26, 2011
As with any business in the information age, marketing has become a more and more specialized discipline. Long gone are the days when companies would just put up a billboard or record a radio advertisement, and expect the compelling copy to make the sale. Even within the Internet age, there has been an evolution—the indiscriminate pop-ups of the early World Wide Web era have evolved into the current search advertising market, which predicates itself on complex algorithms meant to divine the most effective results.
Effective Web marketing relies on cutting waste; business owners can no longer afford for their marketing to cast wide and survive on the scant percentages that are converted by a national ad campaign. The "Holy Grail" of marketing, therefore, targets the people most interested in buying your merchandise/booking your service at the moment of peak interest.
Read more of A Shortcut to the Grail: How Semantic Search Can Boost Internet marketing for Small Businesses.
---
July 25, 2011
Monday can be tricky to navigate, but here's a little sunshine to brighten the week-long journey ahead! It's guest blogger week on the BCI blog, and we're thrilled to have a few Internet marketing industry super stars stopping by our happy home. Check in every day for what we hope offers a light-bulb moment. Let's all give a warm welcome to these awesome guests.
Read more of Welcome to Guest Post Week on the Bruce Clay, Inc. Blog.
---
May 26, 2010
She's all grown up now. Remember how proud you were when she had her first steps? As she turns to smile at you & step out of the door for her first prom night, you almost shout "Stop!" You want 10 more minutes to coach her on all the things you should have said, the things she needs to know to protect her innocence from the perils sure to come. But you stop. You smile back & let her walk away, praying that all the advice you've dispensed over folding the laundry together sticks. You'll know she'll be back & she'll be ready to listen.
Your brand is your baby. Social media is…scary.
I work for a digital agency with a portfolio of clients who've just entered the social media space. After years of careful, reluctant acceptance of the 'Learn, Measure, Engage' model, they've moved from baby steps to full on careening round the house with the big headed balance of a toddler. Of course I'm scared. Of course I'm worried. But here's how I sleep at night.
Read more of Big Business ♥ Social Media 4ever.
---
May 25, 2010
Don't adjust your monitors; Lisa really is back blogging on Bruce Clay, Inc. If you listen closely you can almost hear the sounds of Bruce having a heart attack. Weee!
If you're new to the Bruce Clay, Inc. blog or me (hi, I'm Lisa), you may not know that this blog served as my stomping grounds for nearly three years. It was my baby and where I formed my own personal brand, a brand that allowed me to move from LA to New York, write for some well known marketing blogs, and, eventually, start an SEO consulting company called Outspoken Media.
Read more of How to Build Your Brand Working For Someone Else.
---
May 24, 2010
Do you remember your life before social media? When you weren't tweeting, 'like'ing posts on Facebook, uploading photos to Flickr, or sharing what you're doing with your infinite number of friends? It seems that just about everyone is using social media these days, making social networking sites the perfect breeding ground for online marketers.
For small businesses who are looking to handle their social networking in-house, problems arise when trying to find a balance between time spent and achieving the maximum outcome. That's why niche social media marketing has become so popular; choosing a small number of sites to concentrate your efforts on while still achieving results.
Read more of Social Media Strategy, What's That?
---
May 20, 2010
You are receiving this blog post from the future!
Okay, not really, but it just went live and I'm nowhere near BCI headquarters in sunny Simi Valley. Right about now I've probably made it to my hotel in the Big Apple after my red eye flight and am taking a quick catnap before my week-long family vacation extravaganza explodes into a storyline befitting the Griswolds.
While I'm gone, I expect an adventure — not only for myself but also for the important things being left in capable hands. For instance, Hiccups is going to have a nice stay with Grandma, who will no doubt give her all the cactus paddles and dandelion greens her heart desires. And the blog? Well, the blog is more than happy to be keeping company with some of the loveliest ladies in search and social.
Read more of Guest Post Week Coming to the BCI Blog.
---