In-House Archives - Bruce Clay, Inc. Blog
July 3, 2012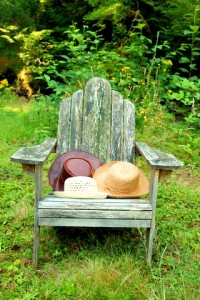 We all could use a few more hours in the day, but right about now with summer calling, some extra free time is more seductive than usual.
If you're a small business DIY marketer this goes extra for you. With all those hats on, how are you ever going to get a moment in the sunshine? Perhaps some time-saving tips for your online marketing will spare you time for a barbeque or a trip to the beach with your kids while they're on summer break.
Hit these five SEO tasks to maximize efficiency and you'll be working smarter instead of harder this summer.
Read more of Time Saving Tips for Small Business SEO.
---
March 29, 2012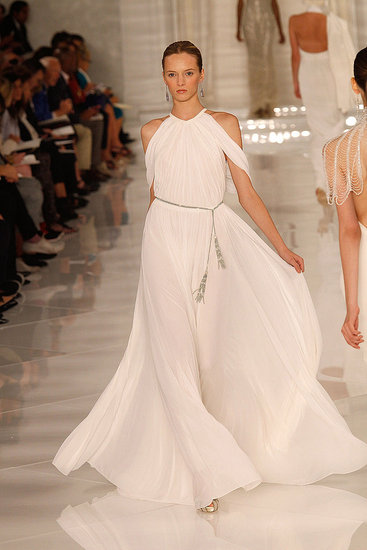 Every time a new media channel emerges, gains popularity and shows data on reaching people and potentially driving revenue, everyone wants a piece of the pie. A B2C company might not have to think twice about joining Pinterest, but what about B2Bs? What if your product is "services" – does it make sense for you to use Pinterest to reach your target market?
The allure of Pinterest from a Web marketing perspective and one of its main selling points for B2Bs is to drive traffic to your site (and then hopefully convert community members into clients someday – right?).
While we can't argue the value of social, it's not always directly related to the bottom line, so it would seem reasonable that Pinterest could be yet another avenue to reach and connect. But, before you go jumping on the bandwagon, remember that money is on the table.
Read more of I'm a B2B Company, Should I Be Using Pinterest?.
---
March 6, 2012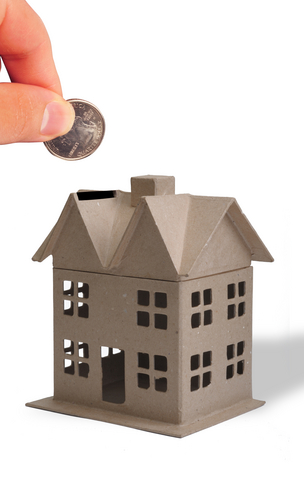 Today I was chatting with an analyst here at BCI about what makes a successful in-house/agency partnership, and the delicate balance between both parties to ensure SEO implementation is a success. Some critical elements are:
– The right people across the client organization actively participating in the SEM project. This requires the agency team helping the client identify who needs to be a part of the process even when the client doesn't see if for themselves.
– An educator on the client side, who is an evangelist for the process. One who knows how to teach, sell and present the right information to get buy in from the top down.
– Educators on the agency side who find every opportunity throughout the project to teach everything from big-picture strategy all the way down to the most minute tactics.
Oh, that's all?
Read more of Timeless Tips for Making In-House SEO Work.
---
December 12, 2011
Audience: In-house marketers
Estimated reading time: 5 minutes
Recently, I asked how you boosted your in-house Web marketing this year. It was a follow up question to the post I wrote in January 2011 on tactics to apply for the coming year.
This week, we'll cover the second part of the original January post, "3 Ways to Boost Your In House Marketing in 2011: Part 2."
First, we'll do a recap of some of the tips I offered for 2011 in the areas of local, social and conversion optimization. Then, I'll provide a compilation of some of the resources we've offered over the year to help you in those areas.
Read more of How Did You Boost In-House Marketing This Year? (Part 2) 2011 Recap on Tactics.
---
November 29, 2011
Audience: In-house marketers
Estimated reading time: 5 minutes
Back in January of this year, I wrote a post on 3 ways to boost in-house Internet marketing in 2011. Since then, many of us have poured blood, sweat and tears into our Web marketing, and have a lot to show for it. Still, ensuring in-house Web marketing keeps its momentum is no easy task.
Since we're rounding the end of the year, I thought we'd revisit that two-part post I wrote in January 2011, recap some of the information we offered (you can do a little mental checklist of what you've done so far this year), and add some additional resources to reference from our blog posts over the year, in case you still need some fresh ideas.
Read more of How Did You Boost In-House Marketing This Year? A 2011 Recap on Tactics.
---
November 21, 2011
Bruce Clay Europe's managing director Ale Agostini recently co-authored a brand new book for the European business community with Bruce Clay on holistic Web marketing called, "Trovare clienti con Google," or in English, "Finding Customers with Google."
Published last month and available on Amazon, the book is nearly 200 pages of fresh, tactical search marketing methodologies, trends and tips. I caught up with Ale over the weekend to get the deets on the book, what people will learn and why it's the perfect time for the European business community to embrace self-education in Web marketing.
Read more of Bruce Clay Europe Publishes Search Marketing Book.
---
October 6, 2011
Pop quiz!
1. When your company last redesigned the site, was search engine visibility and spiderability a consideration?
2. When you want to make a change to the site, do you get push back from design or development teams?
3. Do you feel SEO initiatives have the support of top-level management?
4. Is there generally an understanding of the SEO's value among members of the content, marketing and technical departments?
5. Do you regularly feel the pinch of a lack of resources or SEO information?
If the answer to any of the above questions is "yes," it's time for an educational overhaul. In its most effective form, SEO is an overarching characteristic of the company culture, not a job description or even an initiative. At every stage, every member of content, marketing, technology and management teams can be more efficient in reaching customers and achieving company objectives by considering the effect of search visibility.
Read more of Does Your Org Know SEO Squat? ━ SEM Synergy Extras
---
September 13, 2011
This session is all about SEO operations in house. Jessica Bowman of SEOinhouse.com is our moderator. Jessica asks how many in the audience are in-house marketers and how many are in agencies? Simon throws goodies at the in-house marketers.
Read more of SMX East 2011: In-House SEO Operations — How to Get Things Done.
---
August 17, 2011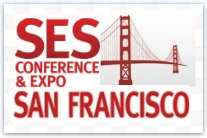 In this session, we're going to be learning about the pros and cons of bringing SEO in house. The welcome speaker, Crispin Sheridan, just said he had one of the better sandwiches for lunch that SES has offered, and he was glad it wasn't the recycled hot dogs [ouch – hee].
Read more of SES San Francisco 2011: Bringing SEO In-House.
---
May 16, 2011
SMX Advanced is soon upon us, and in my quest to bring our readers insight into some of the hot topics being discussed at the conference, I was fortunate enough to score an interview with SMX Advanced speaker and REI Internet marketing programs and SEO manager, Jonathon Colman.
In this post, Jonathon talks about the development of SEO at REI, some of the challenges of large-scale SEO in e-commerce, and the skill sets that in-house SEOs can obtain that will help make SEO implementation a success.
Read more of Large-Scale E-Commerce SEO: An Interview with REI.
---