Schema Archives - Bruce Clay, Inc. Blog
June 11, 2014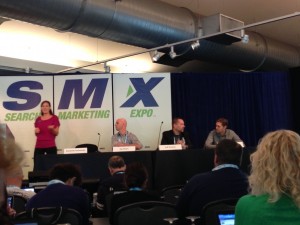 Plenty of SMX attendees seemed to be eager to learn more about Structured Data. This SMX session promises to teach us how companies are implementing schema markup and benefiting from it. This is one of my favorite things to recommend to clients. Marshall Simmonds, CEO of Define Media Group, kicks of the session with brief overview of how indexation has evolved from crawling to sitemaps to structured data and talks about the most popular type of structured data being used today.
Learn how companies like Best Buy and Disney are using and benefiting from structured data and schema markup.Read more of SMX Liveblog: Enhancing Search Results with Structured Data & Markup.
---
June 2, 2014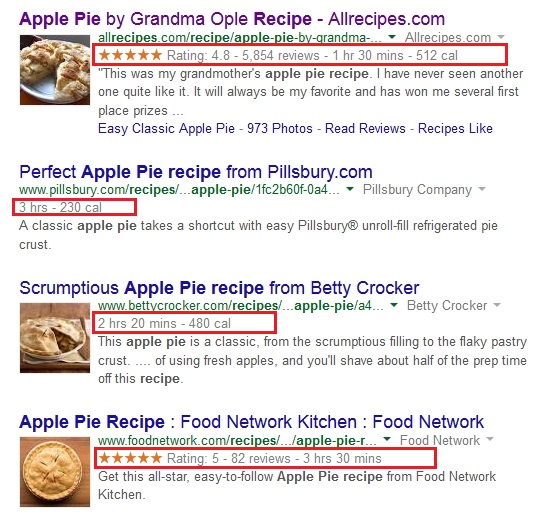 Schema markup has become quite a hot topic among SEOs, especially since Bing's Sr. Product Manager Duane Forrester confirmed that schema markup is a ranking factor. Google also encourages the use of structured data. It's the newest form of website optimization that hardly anyone is using. In a recent study, Searchmetrics revealed that only a small fraction of domains incorporate schema markup (less than 1 percent!). However, more than a third of Google search results contain rich snippets, which are extra bits of information that make a result stand out.
Bottom line: Internet marketers and SEOs have a huge opportunity to jump ahead of their competition by implementing schema for rich snippets.
This article will help you understand what schema markup is, how it works, and why it's important for making your website more visible in organic search results. I'll also show you how to mark up content yourself and point you to some handy resources you or your webmaster can use. If there is one thing you do today, mark up one of your web pages and see what kind of impact it has on search results.
Read more of How to Use Schema Markup to Improve Your Website Visibility in Search.
---
May 21, 2014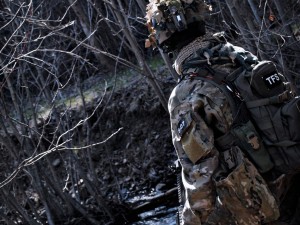 Coming to you straight from the trenches of Bruce Clay, Inc., it's the survival guide edition of the SEO Newsletter. Our feature article exposes which ranking factors change most frequently so you can stay alert. Then get expert survival tips from our SEO manager on how to stay ahead of the game no matter what SEO bombs Google may throw your way.
With Google's search algorithms changing on a daily basis, content strategist Kristi Kellogg advises Internet marketers to adopt a proactive rather than reactive approach to SEO while SEO Manager Mindy Weinstein shares three key search marketing survival tips.
Read more of SEO Newsletter: The Survival Guide to SEO Edition.
---
February 6, 2014
Like the sizable number of factors that contribute to whether an athlete is able to snag the gold for her home country, there's a corresponding list of ranking factors that contribute to whether a web page is able to beat out the competition and seize the golden first SERP spot.
At the top of both those lists not to be overlooked is qualifying to compete. For athletes this means training and paper work; for optimizers this means technical SEO. In both cases, you can't just show up before a series of met requirements deem you eligible to stand at the starting line.
Make sure you content gets to the game on time with this 11-point technical SEO guide.
---
October 2, 2013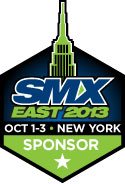 Three expert panelists discuss entity search, including what it is, how it affects SEO strategy, and what the future of sematic optimization looks like.
Read more of The Coming "Entity Search" Revolution .
---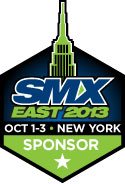 Three SMX East panelists discuss how to effectively used structured data to improve search visibility for articles, products, local and other content formats.
Read more of The Why and How of Structured Data Markup Superstars
---
June 11, 2013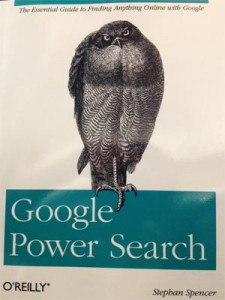 Rich Snippets are known to boost CTR in organic listings. Perhaps, they might be known to enhance rankings. More compelling search snippets lead to increased click-throughs.
Read more of SMX Advanced 2013: Microdata, Schema, Rich Snippets.
---