Yahoo Archives - Bruce Clay, Inc. Blog
February 13, 2012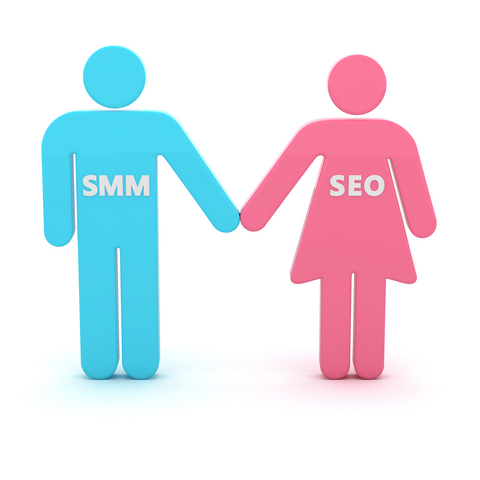 Bruce Clay Australia's SEO Factors and Trends report is out, packed full of information on the key factors in 2011 that impacted search engine optimization, including tips on how to address them, plus a look into 2012 trends. The 25-page report is a handy reference guide for professionals and business owners who want a high-level overview of the issues in search marketing that websites need to address to help shape Web marketing strategy. The report is free and available for download here.
Read more of Your Complete 2012 Guide for Tackling Important SEO Issues.
---
March 22, 2011
Good morning and welcome to New York! We're in the Grand Ballroom for the opening of SES New York 2011. As I mentioned in our liveblogging guide, I haven't been to this conference for six years. First impressions, Hilton's wifi sucks. The coffee is pretty tasty. There are no tables or outlets for the livebloggers. I've been spoiled by the West Coast.
Our keynote speaker is Duncan Watts, Principal Research Scientist for Yahoo!. If the big screen can be trusted, his topic will be Using the Web to Do Social (Media) Science.
Read more from SES NY Keynote with Duncan Watts.
---
March 16, 2011
The SES New York conference is right around the corner and this year, the conference has a special focus on Internet marketing and online business for the Latino and U.S. Hispanic markets. I was able to grab a few minutes of time with the general manager of Yahoo! Hispanic Americas and SES speaker, Armando Rodriguez.
Armando oversees Yahoo!'s sales strategy and business partnerships in the U.S. Hispanic market, Mexico, Argentina, Peru, Chile, Colombia and Venezuela. He's also responsible for the management of all revenue streams, including display and search advertising, and the expansion into new markets in Latin America.
Read more of Reaching Latinos and U.S. Hispanics Online: An Interview with Yahoo!
---
December 17, 2010
Insomnia is a fun game. It's especially fun when your alarm is set to catch your 6 a.m. group fitness class. I know this because it was a game I played last night. Insomnia won, of course. But it taught me a lesson:
1) You can go mentally insane overnight by repeating the following phrase in your head for eight hours: "Please just go to sleep."
2) The fetal position is actually quite soothing, even at my age.
3) Friday Recaps on no sleep are completely discombobulated and contain little to no news value.
Read more of Friday Recap: Insomniac Edition
---
August 18, 2010
Woohoo, my last session for today. Fingers are holding up quite well, and thanks to not having to move rooms very often, my unaccustomed-to-heels feet are doing well also. It's been a few years since I've worn heels consistently.
Anyways, enough about my fingers and feet. This session is about Bing and how they are coming together with Yahoo! to become a new, powerful choice in search for consumers and advertisers. I have hopes it'll be a good session with close to zero interruptions [see my last session about Twitter automation].
No names on the Bing speakers, so for now we'll go with Woman1, Man1, Man2 and Man3.
Read more of Bing: A Powerful New Choice in Search.
---
July 21, 2010
I'm back from a two-day Internet marketing conference in the LA area. As I go over my notes, listen to our interviews, and wrap my brain around the exceptional liveblog coverage of BlueGlass LA Susan reported on the blog, I'm realizing that the question I've been getting all day is a fair one. Maybe you're asking it, too. "So how was the conference?"
I had a chance to talk to Loren Baker, a managing partner at BlueGlass, and our interview aired today on BCI's weekly radio show and podcast, SEM Synergy. Talking with Loren following the conference helped me metabolize the information I'd gleaned over the past days. I'm biased, of course, but you may want to listen to the show to find out about the direction the mega-agency/publisher/conference organizers plan to take the company and to get some unique perspective from a blogger, influencer and highly connected expert in the search industry.
Along with the distilled takeaways you'll find in our interview, here are my five final thoughts following this week's conference.
Read more of 5 Takeaways from Internet Marketing and Business Conference BlueGlass LA.
---
June 17, 2010
I went to sign in to my personal e-mail this morning and what did I find but a lovely tattooed lady, the portrait of independence and personal style. In this vivid imagery, Yahoo! is telling me they're where it's at for a customized experience of the Web and all its social, informational and visually engaging glory.
Because isn't that what users want? A platform that fits the way they use the Web? It's the goal of a business to fill a consumer's need, and it's the marketer's job to define that need and explain why said business is the right solution.
But I can't help but wonder. Have businesses shifted their service strategies too far into the realm of pandering to be truly productive. After all, what if the customer is wrong?
Read more of What If the Customer's Wrong?
---
June 11, 2010
Wow! What a week! SMX Advanced was intense. I learned a lot and made deeper personal relationships, and I wasn't even there! It's all thanks to the incredible liveblogging that I was honored to take part in. You can too — just head over to the earlier posts from this week (I've rounded them all up here and we share some additional liveblogging lessons here) by Susan and special guests Alan Bleiweiss, Dana Lookadoo, and Gil Reich.
Those who attended Bruce's SEO training workshop yesterday found it to be a strong way to close out the show. Exhibit A was one attendee's Twitter sentiment, which Paula shared in the writers' room chat. I'll let you into our special world for a moment.
Read more of Friday Recap: Special World Edition.
---
May 28, 2010
It's good to be back on the blog and to see that ya'll played nice with the guest bloggers while I was away! Thanks so much to Kaila, Lisa, Tracy and Annie for contributing radical guest posts and setting the blog on fire. In a good way, not in the way you'd want to avoid if your little one's at home with the babysitter.
We're heading into a long Memorial Day weekend, and along with fun and sun, that means a few things to announce! First off, it's the last chance for you to submit an article to the Small Biz Discovery Contest. We'll be posting the entries here on Tuesday, and if it's in our hands before that, you're in the running to win a pass to SES San Francisco and a seat in SEO training with Bruce. We'll be opening up the voting on Wednesday, too, so be sure to vote for your favorites. As a bonus, if you vote you can enter the drawing for a seat in SEO training!
Read more of Friday Recap: Back in Action Edition.
---
March 4, 2010
Moderator: Jeffrey K. Rohrs, Vice President, Marketing, ExactTarget
Speakers:
Sean Carlos, CEO, Antezeta Web Marketing
Justin Merickel, VP, Marketing and New Product Development, Efficient Frontier
Read more from Microsoft + Yahoo: What's It All Mean?
---