In the Press
We're involved in many projects and are continually launching new features and partnerships. Check back for exciting announcements. To read about ways we've been leading the industry, follow the links below.
---
Bruce Clay Quoted in Roundup of CRO Experts
SIMI VALLEY, Calif., Nov. 20, 2018 — Bruce Clay, Inc. president Bruce Clay was interviewed along with 22 other digital marketing experts for an article by The Hoth titled "How to Increase Homepage Conversions: 23 CRO Experts Weigh In."
In the article, Bruce makes recommendations and then observes, "We believe that each site, and their competition, is a unique problem and that there is no one-size-fits-all conversion easy button."
---
Bruce Clay, Inc. Named a Top SEO & Digital Marketing Services Company
Study of Los Angeles-area agencies ranks the company in top 3 for SEO services
SIMI VALLEY, Calif., Aug. 31, 2017 — Bruce Clay, Inc. has been recognized as a top SEO services and digital marketing agency in Los Angeles again this year, according to a ​released 2017 report listing market leaders in a variety of internet marketing-related categories.
The research was conducted by Clutch, a Washington, DC-based independent B2B research firm. Their methodology looked primarily at extensive client reviews and research into third-party verified work performed by the agencies evaluated.
For the past three years, Clutch's annual report has ranked Bruce Clay, Inc. the No. 1 SEO consulting firm. ​In the updated list, the company ​earned two top positions for 2017: the No. 3 SEO Services Company and the No. 7 Digital Marketing Agency, out of dozens of Los Angeles-area firms evaluated.
---
Bruce Clay India Wins DMA Asia Most Trusted Marketing Partner Award 2017
India's leading SEO agency earns another major award
GURGAON, India, Aug. 25, 2017 — After presenting its SEO and digital marketing capabilities at three intense tri-city meetings of over 100 CMOs hosted by DMA Asia, Bruce Clay India walked off with the prestigious CMO Choice Award 2017 for Most Trusted Marketing Partner – SEO Agency.
Instituted in 2015 to help marketers stay up to date with the latest marketing and advertising services and technologies, the DMA Asia Awards see 100-plus top CMOs from across India rate the most trustworthy marketing vendors and agencies.
"Having just been named one of India's Top 100 Digital Marketers, I am thrilled and excited to win the CMO Choice Award. This was a hard-fought win as it required us to present to over 100 CMOs of India's top organizations across Mumbai, Delhi and Bengaluru ​— and win their confidence," said Siddharth Lal, managing director of Bruce Clay India.
---
Google Search Lists Bruce Clay, Inc. among 'Best SEO Companies'
SIMI VALLEY, Calif., Feb. 17, 2017 — In Google searches for the query "best SEO companies," Bruce Clay, Inc. is appearing third in the list of elite SEO companies displayed in carousel fashion at the top of the results page.
Google Webmaster Trends Analyst John Mueller has explained that this new carousel list feature ranks results using a different algorithm from the main ranking algorithm.
As Search Engine Roundtable notes in "Google Carousel: Here Are The Best SEO Companies," carousel lists may be more of a featured snippet than a Knowledge Graph element. Either way, it points searchers to Bruce Clay, Inc. among Google's top picks for the best SEO companies.
Clicking the Bruce Clay, Inc. result launches a search results page that includes the company website with site links, Knowledge Graph panel and logo images, recent posts on Twitter and Google+, and links to the company's profiles on LinkedIn, Facebook and YouTube.
More on Search Engine Roundtable
---
Bruce Clay, Inc. Ranked No. 1 Top SEO Firm in Los Angeles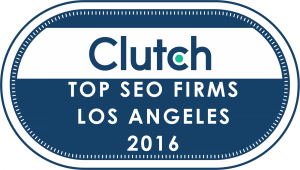 SIMI VALLEY, Calif., Nov. 17, 2016 — Independent ratings firm Clutch's newly released list of the 2016 Top SEO Firms in Los Angeles rank​s Bruce Clay, Inc. at the top.
The agencies were selected by evaluating each company's technical certifications, experience level and market presence in the SEO industry. Clutch analysts also interviewed past clients to evaluate customer satisfaction.
All four of Bruce Clay, Inc.'s clients interviewed rated the company's services with 5 stars and gave detailed reviews.
"​It was amazing," said a reviewer from Management Employees, a former BCI client. "I've worked with a lot of other vendors, and I generally don't provide a testimonial or recommendations for them. Hands down, for Bruce Clay, I would do that any day."
New SEOToolSet 6.1 Undercuts the Market with Lower Fees​ and More Data for SEOs
SIMI VALLEY, Calif., Nov. 7, 2016 — Digital marketing agency and tools developer Bruce Clay, Inc. released SEOToolSet 6.1, the latest update to its proprietary suite of advanced SEO tools, with a lower monthly subscription fee and more features for analyzing a page's mobile optimization.
The new price of $24.95 per month per project ​puts the SEOToolSet among the most affordable paid tool sets on the market for search engine optimization.
"Good tools can change your life," said Bruce Clay, founder and president. "Our tools go deeper than others into page analysis, rank tracking, ​and other tactical features. We wanted more people to be able to afford them, even using them as an add-on to their current tools."
---
Bruce Clay, Inc. Named Nation's Top SEO Consulting Firm for Third Year in a Row
SIMI VALLEY, Calif., ​April 12, 2016 — Independent research firm Clutch recognized Bruce Clay, Inc. as the top SEO company in the United States. It is the third year in a row Bruce Clay, Inc. has been rated ​No. 1 out of 500 leading agencies across the United States. It is also the third year Bruce Clay, Inc. has held the top spot for an SEM agency in the U.S. and the top spot for a digital marketing agency in Los Angeles.
Clutch also came out with a new category this year ​for SEO consultancy and overall thought leadership. Bruce Clay, Inc. ranked No. 2 on the top SEO Consultants list.
"Each agency listed boasts individuals with a proven track record of speaking at the top conferences, authoring successful books, and being featured prominently on industry-leading blogs," said Tim Clarke, research manager at Clutch. "Clutch's assessment was based on more than a dozen quantitative and qualitative factors, including company experience, client list, industry recognition, client reviews, and market presence. Not only is each featured agency strong in delivering SEO services, they all have been externally recognized as thought leaders in the SEO industry since its infancy over a decade ago."
---
Google's Gary Illyes Cites Bruce Clay as a 'Really, Really Good' SEO Company
SIMI VALLEY, Calif., Feb. 11, 2016 — In a live-streamed interview, Google Webmaster Trends Analyst Gary Illyes cited Bruce Clay, Inc. as an example of SEO companies that can do "magic."
The Google analyst's comments came during Stone Temple's live-streamed and video-recorded virtual keynote with Gary Illyes.
In response to a question about websites that may have violated Google's guidelines innocently, Illyes said that "there are bad SEOs out there" who harm their clients' websites. But then he quickly clarified that not all SEOs are bad, and gave two examples:
"There are things that, as a site owner or a content owner, you can do without an SEO. I don't say that drop all SEOs, because SEOs can do also magic. I know some of the sites that you [Stone Temple] are working with, for example, and I know that they are doing amazing. Or there's also Bruce Clay, for example, who has a great team. There are SEO companies that are really, really good." –Gary Illyes
---
Search Expert Duane Forrester Joins Bruce Clay, Inc. as VP of Organic Search Operations
Are you confident in your SEO agency? Former lead SEO at Microsoft/MSN and a leader in the development of Bing Webmaster Tools brings his knowledge of SEO to the world-class offerings of Bruce Clay, Inc.
SIMI VALLEY, Calif., Nov. 17, 2015 — SEO is technical. You pay an SEO agency for its technical insight, experience, and ability to drive traffic to your site that grows your business. What if an agency had all of the above, plus skills and experience that no other agency could claim?
To provide businesses with exclusive advantage in search engine optimization methodology and digital marketing strategy, Bruce Clay, Inc. announced that former senior product manager of Webmaster Tools at Bing, SEO expert and search engine spokesperson to the SEO industry, Duane Forrester joins the BCI team in a newly created position as Vice President, Organic Search Operations. The well-connected Forrester was awarded Search Personality of the Year at the 2014 U.S. Search Awards.
"I have known Duane for a very long time and he's an outspoken advocate for the digital marketing industry and well-respected leader," said Bruce Clay, president of Bruce Clay, Inc. "He has great experience with how things work, and that will help us to enhance our existing capabilities for all aspects of digital marketing, including SEO, social media and web design. This is the man who created Bing Webmaster Tools — that will give us a wealth of insight."
---
Top PPC Expert and Author David Szetela Joins Bruce Clay, Inc. as VP, Search Marketing Operations
Do you run search ads? The author of "PPC an Hour a Day" is charged to bring world-class paid search service offerings to the global Internet marketing agency's portfolio.
SIMI VALLEY, Calif., Sept. 2, 2015 — If your business relies on search traffic to get new customers to visit your website, you know Google's results pages are a moving target. Now Google is reserving more of its search results pages for paid advertising, making the paid search component more important than ever in a complete digital marketing program.
To give clients the ultimate edge of search advertising strategy, Bruce Clay, Inc. announced that author, speaker, podcaster and top-ranked paid search expert David Szetela joins the team as VP, Search Marketing Operations. Szetela was recently voted one of the top 25 PPC experts by PPC Hero for the third year in a row.
"I'm looking forward to applying my marketing management skills to grow a best-of-breed team and service offering. A year from now, we want BCI to be a leader in PPC services, just as it has earned the reputation as the top SEO agency worldwide," said Szetela.
---
Bruce Clay, Inc. on a Roll: 9 Straight Years on Inc 5000
The global SEO services agency continued its growth pattern through recessionary times. It now aims its online marketing services and SEO educational training toward not-so-tech-savvy marketing executives and hyper-tech-savvy young professionals who make up 50 percent of today's workforce.
SIMI VALLEY, Calif., August 18, 2015 — Executives and young professionals are part of the market that put SEO agency Bruce Clay, Inc. on the 2015 Inc 5000 list of fastest growing companies in the United States. This marks the ninth year in a row the company has shown high growth during the challenging economic climate of the last few years. The global SEO marketing agency is listed 1,693.
"It's rewarding to rank for the ninth consecutive year because it reveals not only our sustainable growth, but also our commitment to serve as a consistent, reliable, and expert resource for SEO, SEM and digital marketing professional," said founder and president of the company, Bruce Clay. "We hope to continue to educate and assist the entrepreneur, CEO, CMO, and the future leaders of the business world, especially young, influential SEO professionals."
---
New SEO Tool DisavowFiles.com Released at #SMX Advanced
SIMI VALLEY, Calif., June 4, 2015 — DisavowFiles, a free crowdsourced SEO tool that gives users insight into their websites' backlinks, launched this week at the SEO conference Search Marketing Expo (SMX) Advanced. The new service by Bruce Clay, Inc. comes at a time when improper linking puts businesses at risk for hefty penalties that can demote a website in search engine rankings. Joining the service at DisavowFiles.com will alleviate some of the mystery around what is and is not a good link for a website to have.
Now the invitation is out for webmasters and SEOs to sign up for free at DisavowFiles.com. As Bruce Clay, founder and president, said, "In a world of link penalties, why wouldn't you want greater visibility into all the disavow data we keep giving the search engines?"
---
Top SEO Firm in the U.S. Releases Tools by SEOs, for SEOs
SIMI VALLEY, Calif., March 31, 2015 — Bruce Clay, Inc. has announced the launch of the latest version of the SEOToolSet®, a proprietary suite of free and paid SEO tools for competitive analysis, organic optimization, and technical SEO. Since the release of the first generation of tools, the SEOToolSet® has satisfied the company's need for smart, reliable, and robust SEO tools that are also used by industry professionals and business owners.
The most recent edition of the SEOToolSet® is the company's sixth enhancement to the most advanced SEO tools on the market and introduces a completely new pricing structure: a pay-as-you-go subscription option – SEOToolSet Pro – and a 100 percent free package of tools for those who need a few quality tools, but not the whole toolbox – SEOToolSet Lite.
"There's a primary difference between data and wisdom, and until you actually get data that is presented in a concise format, you're not able to efficiently move the needle," said Bruce Clay, president of Bruce Clay, Inc. and SEOToolSet.
---
Free SEO Power Tools Now Available In the Most Complete SEO Tutorial on the Web
Bruce Clay, Inc. brings free, online SEO tutorial completely up to date with five critical search engine optimization concepts absent from other popular SEO guides. No email, login or download required to view and use the step-by-step tutorial and free integrated tools.
SIMI VALLEY, Calif., Dec. 11, 2014 — In today's digital world everyone is a marketer to some extent. Bruce Clay, Inc. has published an SEO tutorial that publishers of all technical levels may find bookmark-worthy due to free, embedded tools. Online marketing and public relations professionals, website and blog owners and content marketers can use the hands-on resource to check the SEO efforts on their own pages and their competitors'.
The Bruce Clay, Inc. SEO Tutorial, spanning 20 webpages, stands out among other online SEO educational resources available. It's the only SEO tutorial that includes free tools anyone can use, no sign-up, login, download or trial required.
And it includes vital SEO concepts not covered in any other popular SEO tutorial, not even Google's:
Tools to monitor backlinks and the process for pruning backlinks
Mobile SEO and user experience optimization by device
Competitive analysis and tools to do competitive research
SEO for video, audio and podcasts
Tools to do on-page optimization analysis
Read more about the SEO tutorial and the SEO tools that are open and free to use.
---
Bruce Clay, Inc. Named Top SEO Company in the Country
Research firm Clutch published new research that identifies Bruce Clay, Inc. as the leading digital marketing firm with a strong emphasis on search engine optimization.
SIMI VALLEY, Calif., September 25, 2014 – Clutch, formerly known as Sourcing Line, recently announced the release of a published report highlighting the top SEO companies to help business leaders and decision makers identify the most qualified SEO firms that best fit their project needs. Bruce Clay, Inc. topped the list as the #1 SEO company based references, client feedback, market presence and a proven ability to deliver results.
"The Search Engine Optimization landscape can be extremely confusing for
buyers since there are countless firms that all seem to promise
impressive results," said Clutch spokesperson Tim Clarke. "Our research tries to help buyers sift
through the clutter to find firms that deliver quantifiable results
using proven best practices."
This is the second time Bruce Clay, Inc. has received honorable mentions from the DC-based research firm. In May 2014, Clutch ranked Bruce Clay, Inc. as the No. 1 digital agency in Los Angeles and the No. 1 search engine optimization agency in the country after in-depth interviews with clients of the industry's leading firms.
Read the new report on Clutch.co.
---
Bruce Clay, Inc. Sponsors Best SEO Category at US Search Awards at Pubcon
Bruce Clay, Inc. will sponsor the Best SEO Campaign
at the prestigious 2014 US Search Awards on Oct. 8 in Las Vegas. The US Search
Awards honor and celebrate marketers and campaigns across 20 categories,
including SEO, PPC and digital marketing.
Clay, a longstanding Internet marketing thought-leader known for shaping and
forming the landscape of SEO, is proud to serve as a US Search Awards sponsor.
"We believe it's important to give credit where credit is due and
support forward thinking innovations in search marketing," Clay said.
"We are proud to align ourselves with other industry professionals
who maintain as high of a standard of quality as we hold ourselves accountable
to."
---
8-Year SEO Growth Marathon: Bruce Clay, Inc. Makes Inc. Magazine 5000 List
For a staggering eighth year in a row, Bruce Clay, Inc. has earned a spot on the Inc. Magazine 500|5000 List, signifying the global Internet marketing firm's elite status as one of the fastest-growing private companies in America. Bruce Clay, Inc. is ranked No. 1918 on the prestigious list. Inc. Magazine notes that Bruce Clay, Inc. has tripled its revenue since 2010 and displayed a 213-percent rate of revenue growth.
"Like most businesses, there are no shortcuts to sustainable growth and
success. We approach business with the same hallmark standards we advise
our clients when it comes to SEO, this is the marathon versus sprint
approach," Bruce Clay, founder and president of Bruce Clay, Inc., said in response to the honor.
---
Bruce Shares SEO Wisdom on Forbes.com
Many opportunities lie ahead for companies and organizations to improve their online presence as SEO continues to evolve.
Gone are the days of siloed organizations as the landscape of SEO management continues to push the boundaries of cross-department collaboration. Forbes recently published "With SEO, There Is Now A Difference Between Data and Wisdom" noting the intersection between mobile design, content development and social media with insights gleaned from Bruce Clay and Bing Webmaster spokesperson Duane Forrester.
"SEO teams must communicate with other parts of the organization. They must communicate with pay per click, they must communicate with social, and they have to understand web design within the organization," said Clay.
Discover more golden nuggets of wisdom from Clay and Forrester as they answer questions about:
How recent changes with the search engines have impacted SEO strategies for companies
The most critical SEO factors businesses should be focusing on now
What opportunities companies have now for building their online presence
The most common mistakes companies make when it comes to SEO
---
WebmasterRadio.FM Welcomes Back Bruce Clay to Share More "SEM Synergy"
Following a nearly 3-year hiatus, search marketing thought-leader Bruce Clay brings back his industry-acclaimed SEM Synergy program to WebmasterRadio.FM Wednesdays at 2 p.m. EDT starting July 16.
BOCA RATON, FL (PRWEB) July 16, 2014 — SEM Synergy, one of the search marketing industry's premiere radio series, featuring news and commentary from search marketing luminary Bruce Clay as well as interviews with some of Internet marketing's most respected experts (like Matt Cutts, Avinash Kaushik and Bryan Eisenberg), returns to WebmasterRadio.FM.with new episodes starting Wednesday, July 16, at 2 p.m. EDT.
From 2008 through 2011, SEM Synergy chronicled some of the most groundbreaking search marketing news headlines, including the Microsoft/Yahoo search partnership, the invasion of social media into the search marketing landscape (including the creation of Google+), the implementations of the Google Panda and Penguin algorithms and the initial launch of Microsoft's Bing search engine.
The relaunched show will pick up where it left off by covering the news affecting digital marketers' daily work life, helping them incorporate changes to search engines and users' evolving online behavior into their online strategies. Expect Bruce Clay and the hosts to be joined by the most recognized names in the technology and marketing fields discussing emerging technologies and cutting edge marketing strategies.
---
Bruce Shares SEO Insights on Huffington Post
When it comes to SEO, everyone — especially entrepreneurs — wants to know the strategies top Internet marketers use. The Huffington Post recently published "6 SEO and Social Secrets Every Entrepreneur Must Know and Why" based on insights Bruce Clay, Duane Forrester, Marty Weintraub and Maisha Walker shared at Search + Social: The Future of Your Business Online (an interactive event powered by Bing and Inc.).
"Growing your online business is critical and most entrepreneurs are aware of the need for internet marketing," said Clay.
Find out what Clay, Forrester, Weintraub and Walker had to say about the following SEO and social media secrets:
SEO is not an add-on or a last step of website redesign.
Invest in excellent content.
Do NOT buy links or try to grow social relationships through buying likes, friends or followers.
Understand the relationship between SEO and Social.
Avoid the "all-or-nothing" approach.
Ask for the reports that matter most and avoid getting caught up in too much data.
---
Bruce Clay, Inc. Blog Named a Top Resource for SEO News
Alongside Search Engine Watch, Search Engine Journal and the Google Webmaster Central Blog, the Bruce Clay, Inc. Blog was named one of the top ten resources for SEO information in John Rampton's recent Huffington Post article "SEO News: 10 Resources to Keep Informed."
The Bruce Clay, Inc. Blog, established in 2004, boasts more than 3,300 blog posts that focus on SEO, social media, content marketing, paid search and more. The Bruce Clay, Inc. Blog also features liveblogs from SMX, Pubcon, Bend WebCAM and more.
"Bruce Clay has been in the SEO industry since the SEO industry began. He is constantly speaking at conferences, and his company creates tools and some of the best content out there to keep you informed," Rampton writes. "All of the content (on the Bruce Clay, Inc. Blog) is long-form and thorough."
The full list of resources includes:
Google Webmaster Central Blog
Google Webmasters YouTube Channel
Search Engine Land
Moz Blogs
Search Engine Journal
Search Engine Watch
Matt Cutts Blog
Higher Visibility Blog
Bruce Clay, Inc. Blog
Alltop SEO
---
Bruce Clay, Inc. Named Leading Los Angeles Digital Agency
DC-based research firm SourcingLine released a report naming Bruce Clay, Inc. the No. 1 Los Angeles Digital Agency.
SIMI VALLEY, Calif., May 20, 2014 – SourcingLine released a report identifying leaders in three categories: digital agencies, web designers and mobile application developers. Bruce Clay, Inc. was named No. 1 among Los Angeles digital agencies based on references, client reviews and market presence.
"Businesses in Los Angeles have a wide array of development firms and digital agencies to choose from," said Tim Clarke, senior analyst at SourcingLine. "This research will help buyers find the best fit for their individual needs."
Read the report here.
Beyond the Los Angeles-based report, SourcingLine has also ranked Bruce Clay, Inc. both the No. 1 digital agency and the No. 1 search engine optimization agency in the country after reviewing hundreds of top firms.

---
Bruce Clay to Speak on Search + Social at Inc. Magazine's Five-City Business Conference Series
Bruce Clay will be a featured speaker on the future of businesses online as part of GROWCO's five-city conference series, kicking off May 20 in Nashville, Tennessee.

SIMI VALLEY, Calif., May 15, 2014 – Bruce Clay will travel throughout America as a featured speaker in Inc. Magazine's Grow Your Company Conference (GROWCO) series. Clay will present alongside search VIPs including Bing's Duane Forrester and aimClear's Manny Rivas in the "Search + Social: The Future of Your Business Online" session.
SEO plays a vital role in growing a company – experts predict marketers will spend 53% more on SEO. Insights from Clay and the rest of the renowned speakers at GROWCO (including billionaire entrepreneur and keynote speaker Mark Cuban) are invaluable to businesses looking skyrocket their growth.
Get the GROWCO tour's schedule and find out more information here …
---
Bruce Clay, Inc. Named Top Integrated Search Agency for April 2014 by topseos.com
An independent research team evaluated 30 companies to find Bruce Clay, Inc. best met standards of keyword selection, campaign coordination, CPA minimization and reporting.
SIMI VALLEY, Calif., April 28, 2014 – topseos.com evaluates and awards the best integrated SEO and PPC services in the industry. Based on a rigorous investigation process Bruce Clay, Inc. was declared the best contending integrated SEO and PPC company. In an announcement of the award, topseos.com reported, "Those searching for a company with solid customer satisfaction and a steady history of achievement should consider Bruce Clay, Inc."
The independent research team examines the competing firms across five areas of evaluation in order to uncover their overall level of competency in areas including keyword selection, campaign coordination, needs analysis, CPA minimization, and reporting.
---
10+ Must-Attend #SEO, #SEM and Social Media Training Events to Boost Your Internet Marketing Career
If you want to be in-the-know about the latest SEO best practices, industry pioneer Bruce Clay, Inc. invites marketing professionals to attend these trusted and recommended SEO trainings and Internet marketing events marked for 2014.
SIMI VALLEY, Calif., Jan. 29, 2014 – The Bruce Clay, Inc. featured event list is a great place to find leading conferences in the Internet marketing industry — for white hat SEO (search engine optimization) best practices, content marketing and social media for business.
"Knowledge transfer (through training courses and our blog) continues to be a critical part of our company mission," said Bruce Clay, Inc. SEO Manager Mindy Weinstein. "Bruce began teaching SEO back in 1999, when he saw the need to promote ethical marketing practices."
See the full list of Internet marketing education events that Bruce Clay, Inc. recommends this year, from SMX to Pubcon and #SEOchat to SEOToolSet training.
---
Bruce Clay Receives Lifetime Achievement Award from Search Marketing Industry
"Today's thought leaders were influenced by him," Mark Knowles said about The History of SEO advisory board's criteria when looking for a major SEO influencer and leader. The clear choice was Internet marketing veteran Bruce Clay, known to some as a founding father of SEO and others as the CEO.
SIMI VALLEY, Calif., October 30, 2013 – Bruce Clay, fondly known to the search marketing industry as a founding father of SEO, received the Lifetime Achievement Award of Excellence in Vision, Execution and Market Influence in the Practice of Search Marketing. As founder and president of Bruce Clay, Inc., a global Internet marketing agency founded in 1996, he accepted the honor earlier this month at the annual digital marketing conference Bend WebCAM in Bend, Oregon.
Mark Knowles, chair of the History of SEO advisory board that selected Clay, revealed that selecting Clay was an "easy decision," calling him a "legendary pioneer." When determining the Lifetime Achievement Award winner, the advisory board looks for someone who has impacted the SEO industry from the start, Knowles said, and that Clay has contributed significantly to the SEO industry's growth and development. More …
---
CMO Learns SEO: Free Executives Guide to SEO in 111 Minutes by Bruce Clay
Bruce Clay, an SEO thought leader and educator since 1996, now offers marketing executives everything they need to know about SEO in 111 minutes in a FREE online training course. Executives can learn best practice methodology for SEO so they can recognize a song and dance when they hear one.
SIMI VALLEY, Calif., October 7, 2013 – Even though Chief Marketing Officers (CMOs) and senior marketing executives are 63% more familiar with SEO today than they were 12 months ago, the industry speed, growth, terminology and best practices are in a constant sea of Google change. Where does a CEO, CMO or senior marketing executive begin to cut through the meta tag jargon and learn the executive version of brass tacks SEO?
Bruce Clay introduces an 111-minute SEO course designed for busy executives, covering the "need to know" technical SEO and management issues to equip decision makers with an overall understanding of today's search engine optimization best practices, trends and factors. Bruce Clay's Executives Guide to SEO is available online, on demand, and for free at https://www.bruceclay.com/eu/eseo. More ...
---
The CEO of SEO
Joel Russell of the San Fernando Valley Business Journal interviews Bruce Clay
San Fernando Valley Business Journal (Sept. 16, 2013, subscription required) – Bruce Clay wrote the book on search engine optimization, better known as SEO. It's an acronym that's thrown around a lot these days and basically is a technique for helping websites achieve better rankings on search engines such as Google, Yahoo and Bing. That might involve changing the product descriptions on a webpage to include keywords that Google likes, or it might mean a full redesign of the site. Bruce Clay Inc. has 76 employees in six countries. Its clients are some of the biggest names in business: Target Corp., Victoria's Secret, Rosetta Stone, Pitney-Bowes, Toyota, Edmunds and Nickelodeon. The company has appeared on the Inc. 5000 for seven consecutive years. The 64-year-old Clay co-wrote "Search Engine Optimization All-in-One for Dummies." He met with the Business Journal at his offices in a Simi Valley business park to discuss Google's crackdown on "cheaters" and how he made his sister an extra $1 million. More (PDF) …
---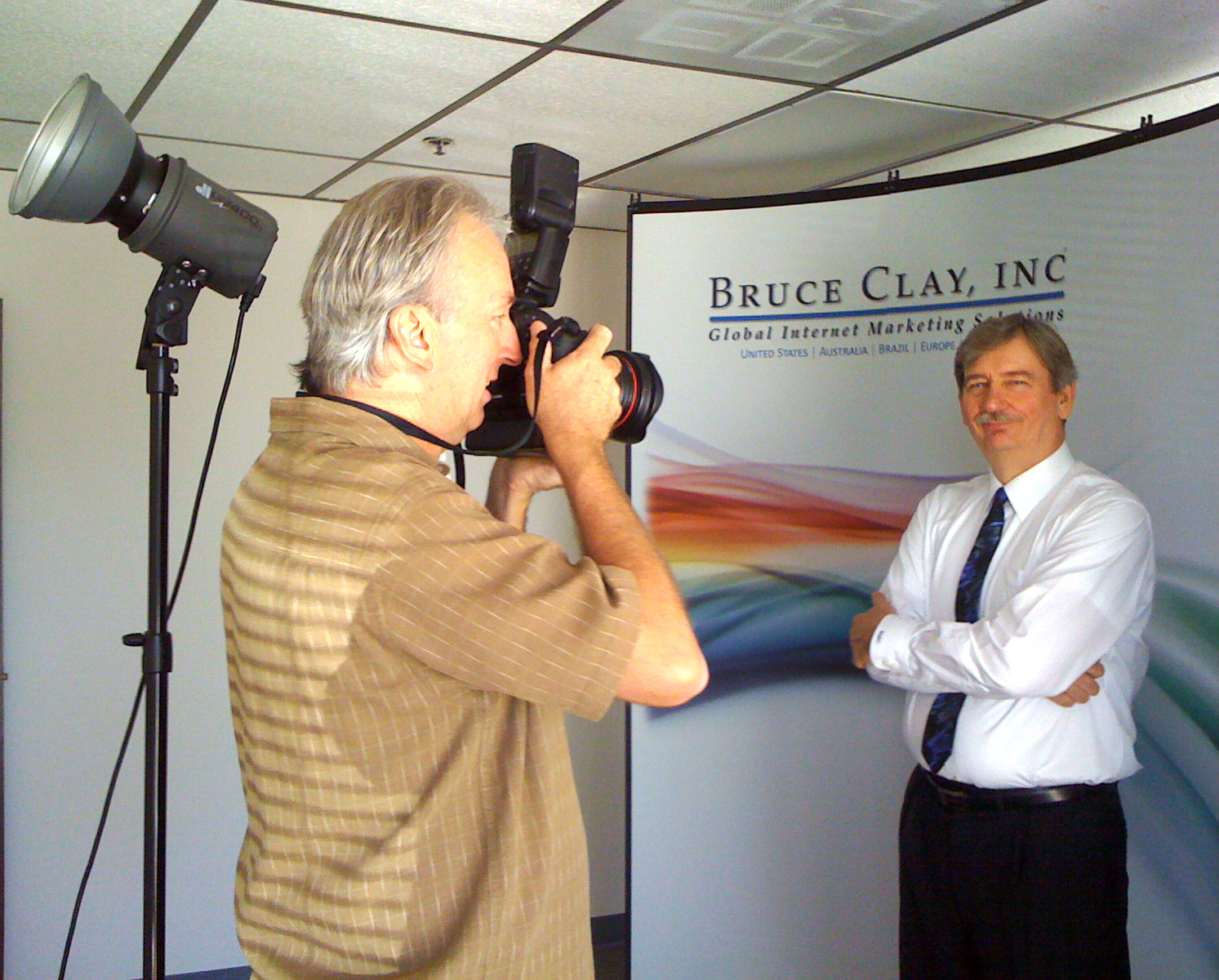 Meet One of the Fastest Growing Companies in America
Bruce Clay, Inc. circles the globe educating and servicing companies on how to connect the dots of Internet marketing's best practices and announces a 280% growth spurt, making the Inc. 500|5000 List for 2013 seven years in a row.
SIMI VALLEY, Calif. September 5, 2013 (PR Newswire) – If Bruce Clay, Inc. is the fastest growing company, then Bruce Clay is the fastest moving president and founder, traveling around the world spreading the "White Hat" SEO word, one quality keyword at a time within the fast-paced, ever changing online marketing industry. More …
---
Report: Bruce Clay, Inc. Releases 2013 Annual SEO Factors and Trends for Marketers
SIMI VALLEY, CA, August 12, 2013 (PR Newswire) – What business wants to lose up to 80% of organic traffic after getting hit by a Google penalty? With six out of every 10 organizations planning to increase SEO (search engine optimization) spending this year, the stakes are high with risk and ROI. At a time when white hat is the new black, this vital marketing guide by Bruce Clay, Inc. helps business owners leverage best practices in Google, social media, mobile and local SEO strategies.
More …

Spring into SEO Training: Bruce Clay, Inc. Offers Worldwide Training in April, May, June
SIMI VALLEY, CA, April 1, 2011 – As we move into the second quarter of 2011, many businesses are ready to ramp up marketing efforts and invest in continuing education. It's also a busy time for Bruce Clay, Inc.'s (BCI) SEO training worldwide. Spring 2011 offers many options for SEO training that include conferences and classroom training in the United States and abroad.
More …
Bruce Clay, Inc. Launches the SEOToolSet Version 5 – SEO Tools for All Internet Marketers
SIMI VALLEY, CA, February 15, 2011 – Internet marketing optimization consultancy, Bruce Clay, Inc., officially launches Version 5 of the award-winning SEOToolSet® for all Internet marketers. The suite of SEO tools allows businesses to research, track and measure online marketing efforts to ensure maximum return on investment. The SEOToolSet is a perfect complement to any Internet marketer's arsenal of tools. Having the right tool for the job makes a great difference in a website's battle to outperform competition, and for only $9.95 per month, per domain, "Lite" subscribers have access to state-of-the-art Web-based software.
More …
Bruce Clay, Inc.'s SEO Training Travels to Europe
SIMI VALLEY, CA, February 4, 2011 – Internet marketing optimization consultancy, Bruce Clay, Inc., partners with its offices in Europe, Bruce Clay Italia, to offer SEO training at a leading college: Libera Università di Lingue e Comunicazione (IULM) in Milan on March 1. The course is open to professionals and students internationally for 780 €, or 650 € if registered prior to February 14. The course is taught in English; for details on how to sign up, go to the end of this news release.
More …
Bruce Clay, Inc. Named an Inc. 5000 Fastest Growing Company Again for 2010
SIMI VALLEY, CA, August 31, 2010 – Search engine optimization and Internet marketing consulting firm Bruce Clay, Inc. has made the Inc. 5000 list of the fastest growing private companies in the U.S. (http://www.inc.com/inc5000/2010/index.html). This marks the fourth year in a row that Bruce Clay, Inc. has achieved this ranking.
More …
Bruce Clay, Inc. Announces Small Biz Discovery Contest Winners
SIMI VALLEY, CA, July 2, 2010 – Global Internet marketing firm Bruce Clay, Inc. is pleased to announce that Brent Rangen of Optimize Guyz in Minnesota is its Small Biz Discovery Contest Grand Prize winner. Rangen takes home a Platinum Passport to Search Engine Strategies 2010 (SES) in San Francisco in August and a seat in the one-day Bruce Clay SEO training workshop. The category winners, Jeff Toler of Toler Design in Southern California and Dvir Weininger of CMS Buffet in Toronto, will receive free seats in the signature Bruce Clay, Inc. SEOToolSet® Training Course.
More…
Bruce Clay, Inc. Brings SEO Training to ad:tech
SIMI VALLEY, CA, April 22, 2010 – The ad:tech conference held in San Francisco this week included a Search Engine Optimization (SEO) Training Program presented by Internet marketing company Bruce Clay, Inc. The program marks the first time that an SEO training workshop has been offered on an ad:tech agenda, and attendance exceeded expectations by 50%.
More …
Bruce Clay, Inc. Releases "Hide Google Options" Browser Add-on
SIMI VALLEY, CA, April 20, 2010 – Bruce Clay, Inc., a leading search engine optimization service provider and maker of the SEOToolSet®, has released a new browser add-on called "Hide Google Options." Google recently began testing a new user interface (UI) that changes the layout of search results pages.
More …
SEM Synergy Celebrates 100th Show with Live Episode
SIMI VALLEY, CA, March 16, 2010 – The SEM Synergy podcast hosted by veteran SEO and thought leader Bruce Clay celebrates its 100th episode this week. The show focuses on search engine marketing issues and intersections, and has featured as guests some of Internet marketing's most respected experts, including Matt Cutts, Avinash Kaushik, Bryan Eisenberg and Tamar Weinberg.
More …
Bruce Clay Re-elected to SEMPO Board of Directors
SIMI VALLEY, CA, March 10, 2010 – The Search Engine Marketing Professionals Organization (SEMPO) has announced its new Board of Directors for 2010–2012, which will include Bruce Clay, founder and president of search engine marketing company Bruce Clay, Inc.
More …
New Free Search Engine Marketing and SEO Tools Available from Bruce Clay, Inc.
SIMI VALLEY, CA, May 5, 2009 – Search engine marketing company Bruce Clay, Inc. is pleased to announce the creation of a new free search engine optimization tool along with an updated free version of the popular SEMToolBar.
More …
Search Engine Marketing Company Authors New Search Engine Optimization All-in-One for Dummies Book
SIMI VALLEY, CA, April 30, 2009 – Search engine optimization and Internet marketing company Bruce Clay, Inc. has partnered with For Dummies Publications to produce the all-in-one desk reference guide for SEO.
More …
Bruce Clay, Inc. to Offer Training at SES New York
SIMI VALLEY, CA, January 27, 2009 – Search engine optimization and Internet marketing company Bruce Clay, Inc. has partnered with Search Engine Strategies (SES) to offer a one-day SEO training course in conjunction with the upcoming SES New York search-industry conference.
More …
Bruce Clay, Inc. Releases New Free SEO Tools
SIMI VALLEY, CA, January 5, 2009 – Bruce Clay, Inc. has created two new search engine optimization tools that are available for free on their website.
More …
Bruce Clay, Inc. and Search Marketing Expo — SMX Continue Successful SEO Training Partnership
SIMI VALLEY, CA, December 30, 2008 – Search engine optimization and Internet marketing company Bruce Clay, Inc. will be presenting a new one-day course derived from their acclaimed SEOToolSet Training at Search Marketing Expo — SMX West on February 13, 2009.
More …
Local Business Journal Recognizes Bruce Clay, Inc. for Impressive Company Growth
SIMI VALLEY, CA, November 10, 2008 – Search engine optimization and Internet marketing company Bruce Clay, Inc. was honored as one of the fastest growing companies in Southern California's San Fernando Valley area.
More …
Bruce Clay's Training at SMX East a Success
SIMI VALLEY, CA, October 23, 2008 – Search engine optimization and Internet marketing company Bruce Clay, Inc. delivered its acclaimed SEOToolSet® Training course following the Search Marketing Expo – SMX East earlier this month.
More …
Bruce Clay, Inc. Offers Search Engine Optimization Training on the East Coast
NEW YORK, NY, September 11, 2008 – For the first time, Bruce Clay, Inc. will present SEOToolSet Training on the East Coast. President and founder Bruce Clay will teach time-tested search engine optimization techniques and strategy as part of the official training seminar of Search Marketing Expo – SMX East, a major search engine marketing conference taking place in New York City in October.
More …
Bruce Clay, Inc. Recognized on Inc. 5000 List of Fastest Growing Companies
SIMI VALLEY, CA, August 21, 2008 – Bruce Clay, Inc., a prominent search engine optimization and Internet marketing consulting firm, has achieved a position on the Inc. 5000 list of the fastest growing private companies in America for 2008. This is the second year Bruce Clay, Inc. has earned this honor.
More …
Bruce Clay, Inc. Named to CRN's Fast Growth 100 List
SIMI VALLEY, CA, August 17, 2008 – Bruce Clay, Inc., a prominent search engine optimization and Internet marketing consulting firm, ranked 85 on Everything Channel's CRN Fast Growth 100 List for 2008. CRN publishes this list annually to recognize the fastest-growing solution providers in the IT industry today.
More …
Internet Marketing Firm Bruce Clay Partners and Certifies with Omniture
SAN JOSE, CA, August 18, 2008 – Omniture, Inc., a leading provider of online business optimization software, today announced a partnership with Bruce Clay Inc., one of the leading search and Internet marketing agencies, to give Bruce Clay clients increased advantages for search and marketing campaigns.
More …
Bruce Clay, Inc. and SMX Team Up
NEW YORK, NY, August 5, 2008 – Bruce Clay, Inc. will be presenting its SEOToolSet Training from October 9-10, 2008 as an expansion of the search marketing conference and exhibition Search Marketing Expo – SMX East. The partnership between Bruce Clay, Inc. and SMX illustrates the dedication of both to quality educational opportunities for search marketers and businesses interested in developing their online presence.
More …
Bruce Clay, Inc. One of The Most Dependable™ Search Engine Marketing Firms of the United States
SIMI VALLEY, CA, July 9, 2008 – Bruce Clay, Inc. has been selected by Goldline Research as one of The Most DependableT Search Engine Marketing Firms of the United States for 2008. "Bruce Clay, Inc. truly distinguished itself during our evaluation of the industry," said Allen Scott, Research Director, Goldline Research. "The firm met or exceeded every expectation we have for holistic, client-centric firms."
More …
Bruce Clay, Inc. Opens East Coast Office
SIMI VALLEY, CA, June 5, 2008 – Bruce Clay, Inc. opened the doors of a new office in New York this month. The company believes a presence on the East Coast will allow them to offer a higher level of customer service to clients across the country. "Our key focus with opening the New York office is to extend our customer service for our top-of-the-line SEO business," said Chris Hart, Director, Eastern Region Operations.
More …
Bruce Clay, Inc. and WebmasterRadio.FM Launch SEM Synergy
SIMI VALLEY, CA, April 15, 2008 – Search engine optimization and marketing leader Bruce Clay is pleased to announce the launch of a new radio show to air on WebmasterRadio.FM beginning April 16 at 12 p.m. PST. Clay, president and founder of the international SEO and SEM company Bruce Clay, Inc., will host the weekly show, SEM Synergy, which features industry experts discussing how the various fields of search engine marketing work together for a successful multidimensional campaign.
More …
SEO Charity Contest Winner
SIMI VALLEY, CA, February 15, 2008 – A unique contest opportunity to get free search engine optimization training and a ticket to the Search Engine Strategies NYC Conference and Expo was awarded this week by search engine marketing leader Bruce Clay, Inc. The prize package, valued at over $4800, was given to Ryan Freeman for his plan to optimize the Web site of The Elisha Foundation, a non-profit organization dedicated to families caring for special needs children and adults.
More …
Bruce Clay Elected to SEMPO Board
WAKEFIELD, MA, February 25, 2008 – Search engine optimization and marketing leader Bruce Clay has been named to the Search Engine Marketing Professional Organization's 2008 Board of Directors. Clay is the president and owner of Bruce Clay, Inc., and has helped lead the SEM industry by creating the downloadable Search Engine Relationship Chart® and the SEO Code of Ethics, and by offering training curriculum that includes a certification program to promote ethical SEO practices.
More …
Bruce Clay Australia to Exhibit at ad:tech Sydney
SYDNEY, AUSTRALIA, March 8, 2008 – Bruce Clay Australia will be at ad:tech Sydney on 12-13 March, 2008 and Bruce Clay, the president of Bruce Clay, Inc., will be speaking at the show about search engine optimisation.
More …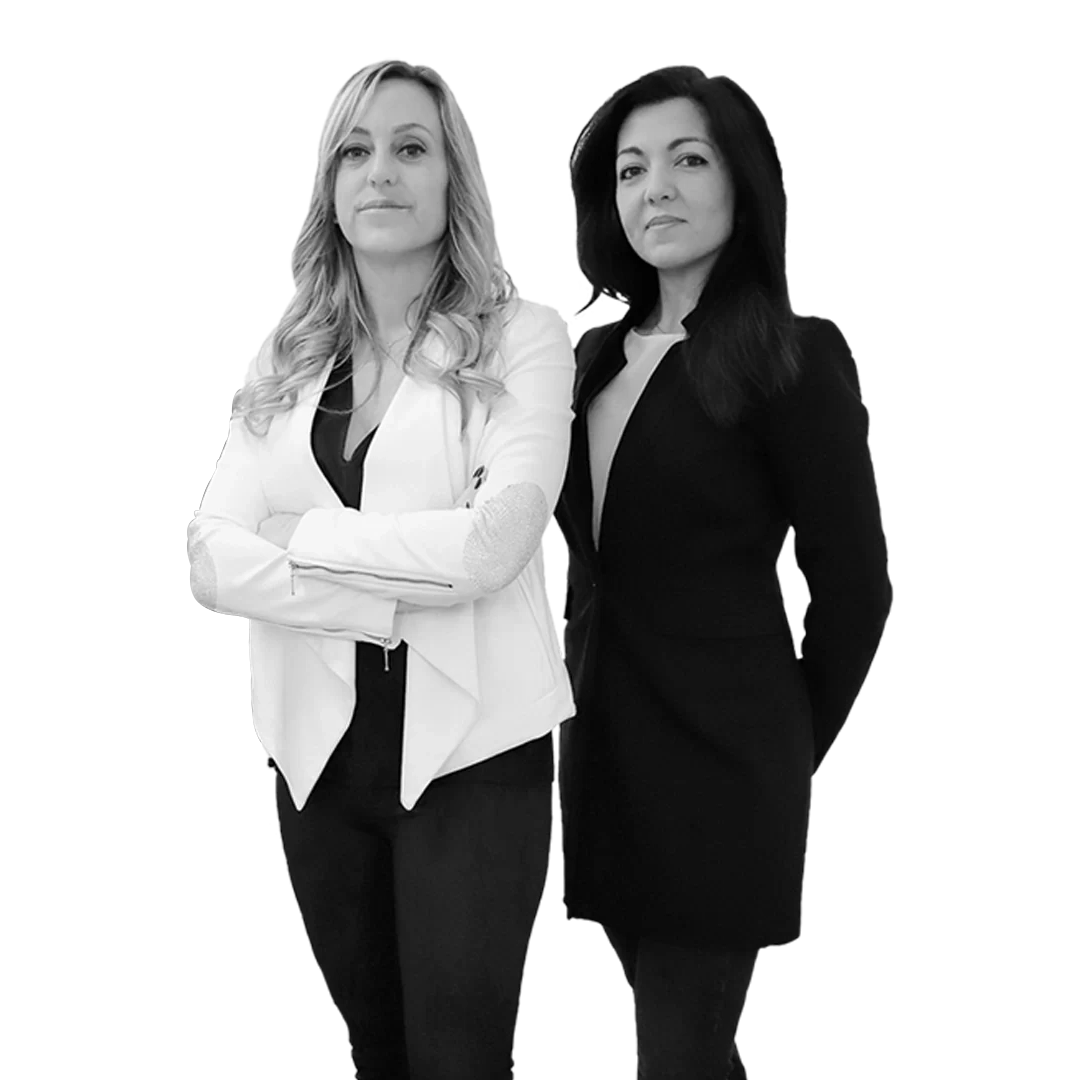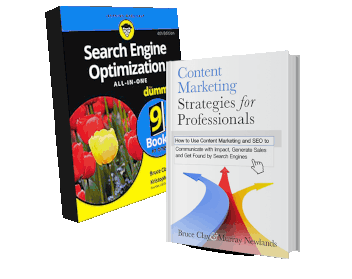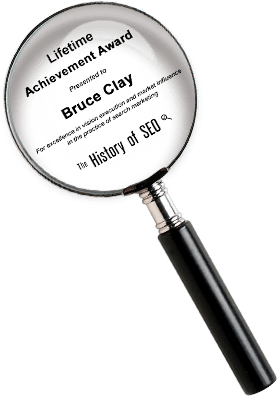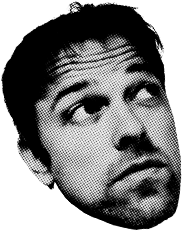 Bruce Clay Europe Srl
Via Ponte Seveso 23
20121 Milan
+39-328-9770661