Search Engines Get Personal
by: Eileen Kowalski, October 2004
Toted as the "next big wave" in search at Search Engine Strategies (SES) in San Jose, personalized search
looks like it may be the beginning of a tidal wave. The motivations for
creating a search engine that yields more personal results seem simple
enough:
the search engine business is becoming more competitive;
the online information pool is expanding daily;
and the online population is growing and becoming increasingly diverse.
Especially after a ChoiceStream study
found that 81% of users say they want personalized content and 64% were
willing to provide personal data to get it, the time for personalized
search has come. However, the big question is: what exactly is
"personalized" search?
Search Filtered by a Personal Profile
Google rolled out the beta version of their personalized search
in late March this year. The service allows you to select interests to
search the Google index through a personalized filter. It is a great
concept. However, the taxonomy of interests is limited and does not
allow you to add custom categories. For example, the closest you can get
to "SEO" or "SEM" as an interest is "Internet". Hopefully, this
limitation is just the result of an early fear that people would not
want to provide search engines with specific personal information to get
results. After all, once you own Orkut, doesn't it seem redundant to make people form their personal profile inside a rigid taxonomy?
Searching Inside a Personalized Index
A9, MyJeeves, My Yahoo! Search and Furl all allow you to build an index of your own, enhancing the search engine's knowledge of user behavior at the same time. A9
saves and searches your history, bookmarks and web diary entries. Plus,
the A9 toolbar tracks your every move online to get a full picture of
your browsing habits. This information fuels A9's Discover function
which provides you with "personalized" results once a day, suggesting
"Related Sites" and human–created "Categories" to check out much like
Amazon suggests books. Likewise, MyJeeves allows you to save, notate, categorize, print, e-mail and search within your saved search results.
Although it is not being marketed as a personalized search engine, Furl
provides a richer personal index than A9 or MyJeeves. The beauty of
Furl is that you simply add "Furl It" to your bookmarks toolbar and
click to add any website to your personal index with comments, keywords
and a quality rating. Furl gives you more control over your personal
index than A9 whose toolbar automatically adds every site you view to
your history. And it is more versatile than MyJeeves, which only allows
you to add MyJeeves search engine results to your personal index. Plus,
Furl archives every website that you add to your personal index, so you
can find information inside your archive even if a website is taken down
or moved without a proper redirect.
Still, Yahoo seems to have taken a suggestion
made on Google's beta testing board and the personalized indexing ideas
manifested in A9, MyJeeves and Furl to build potentially the best
personalized search to date for users and the scariest for site owners
and SEOs. The personalized engine that Yahoo released this month allows
you to create your own categorized index by saving search results (like
A9 and MyJeeves) and add pages that you encounter while surfing through a
"Save Y! My Web" button
that you can add to your bookmarks bar (like Furl). However, Yahoo's
clincher is the ability to block certain sites from ever appearing in
your web–wide search results. From an SEO standpoint, it is at once the
best thing ever and a complete nightmare. If someone is spamming Yahoo
and ranking with an irrelevant webpage, it takes seconds to block that
result and all other results from the entire site from appearing in your
search results. No more search engine spam. However, the key here is
that if you block any page from a website, results from the entire domain or subdomain
will also be blocked from all search results for any keyword from that
point forward. This begs the question: How can a site be redeemed once
it is blocked? What if an unscrupulous SEO firm has added spammed–out
doorway pages to a business owner's domain without their knowledge? By
the time that the business owner calls in another SEO to clean up their
site, is it too late? There is an "Unblock" option inside Yahoo's
personalized search, but how do you alert people that the site is "under
new management". Even more frightening is the possibility of purchasing
a new domain name, only to find that the practices of the former
website owner have caused that site to be blocked out by thousands of
users without your knowledge (and possibly be penalized in the main
search index because Yahoo knows that thousands of users find it
irrelevant). Will webmasters soon need to do "credit checks" via archive.org
before purchasing a domain name? Hopefully, there will be some kind of
answer to this question before Yahoo's personalized search comes out of
beta and is fully integrated into My Yahoo!.
NOTE: In taking each of these search engines for a
test run, I noticed that A9, MyJeeves and My Yahoo! Search appear to be
searching personal indexes with a watered–down version of their full
search engine algorithms. With http://www.searchenginewatch.com
as a "Saved Result" in MyJeeves and My Yahoo! and as a "Bookmark" in
A9, all of the engines failed to return any "personalized" results when I
searched for "Danny Sullivan". Meanwhile, doing an full web search on
each engine for the same keyword returned the correct website:
http://www.searchenginewatch.com. Surprisingly, the only search engine
that yielded the right result was Furl, a personal web service owned by
LookSmart that does not profess to do personalized search. Obviously,
some serious beta testing needs to bring the others up to code.
Personalized Search Gets Social
One of the most interesting developments in personalized search
though, has been its integration with social software models. Furl
incorporates a few social software elements, creating a community where
members share indexes via RSS feeds and the website recommends
"furlmates" based on what you have chosen to index. However, Eurekster
is the recognized innovator in this arena. Inside Eurekster,
like–minded individuals form "information nations" where the search
habits of the population influence the search results inside that
nation, which is supposed to be bona fide online community with a
message board and a blog. What is really interesting is that each
information nation can choose how it is governed:
by anarchy where everyone's behavior influences the results and everyone has moderator rights.
by governed democracy where everyone's behavior influences results and only the Founder has moderator rights
by autocracy where only the Founder's behavior influences results and only the Founder has moderator rights.
So far the most popular information nations on Eurekster are Rugby,
Fishing and EMI Music nations, which only speaks to how much this
service is still in beta. However, I would keep an eye on Eurekster. The
service will either attract quality members interested in providing
each other with relevant search results and stimulating conversation or
just be the latest online toy flooded with irrelevant results and link
spam. The gamble with any social software system is that the website can
only be as good as the people who use it.
Search Engine Optimizing for Personal Search
So how do you optimize a website to do well in personalized search engines?
Write an attractive title. Achieving a high
click–through rate is especially important to success in engines like
A9 where visited sites are automatically added to a user's history and
it will encourage people in MyJeeves to save, print or e–mail your
search result.
Always 301 redirect moved webpages or at least a create custom 404 page for your site.
The probability of people bookmarking and saving old search results
with your old URL has gone way up with the popularity of personalized
index creation. Be sure to 301 redirect your old URL to your new URL or
at least create a custom 404 page for your site, so people can follow
old links to the new page.
Check the history on new domains. Until My Yahoo!
Search comes out some kind of assurance that all blocks will be removed
from a specific domain once it has transferred ownership, check the
history of your domain and only use domain names with no history or the
best history possible.
Be relevant. Being irrelevant or having a poor
quality page may result in a person blocking your search engine result
in My Yahoo! Search, which blocks all of your website's results for that
person. Keep it relevant and remember that with personalized search it
takes seconds to lose a potential customer and possibly forever to get
one back.
Maintain good customer relationships. Personalized
indexes and social ranking algorithms re–emphasize the importance of
building lasting relationships with your customers. If you treat your
customers badly, not only will you lose your place in personalized
indexes, but you may find your website blocked from personal indexes or
being e–mailed and streamed to friends and family with a note warning
others not to buy from you.
Get involved. Join a Eurekster information nation
that is relevant to your site and search for your own site. Once it is
on the recently searched list, see how the community reacts to it. Open a
Furl account and highlight important articles from your website on your
public Furl index page. Then find people who have similar interests.
Personalized search has opened up a whole new sandbox to play in.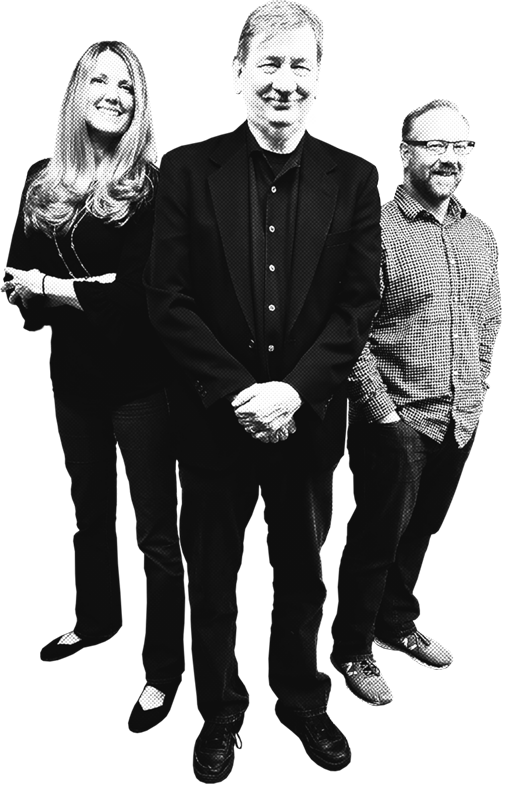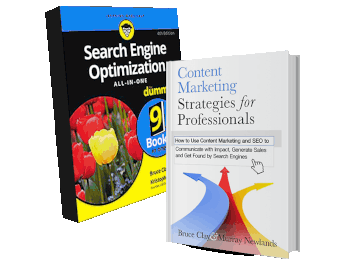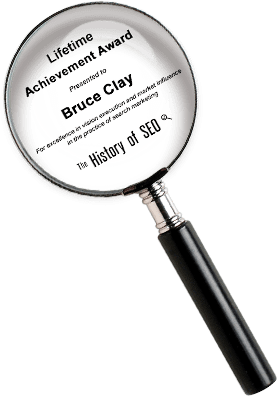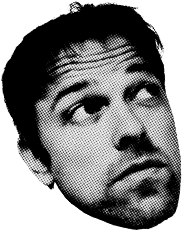 Serving North America based in the Los Angeles Metropolitan Area
Bruce Clay, Inc. | 2245 First St., Suite 101 | Simi Valley, CA 93065
Voice: 1-805-517-1900 | Toll Free: 1-866-517-1900 | Fax: 1-805-517-1919