How to Adapt SEO in a Zero-Click World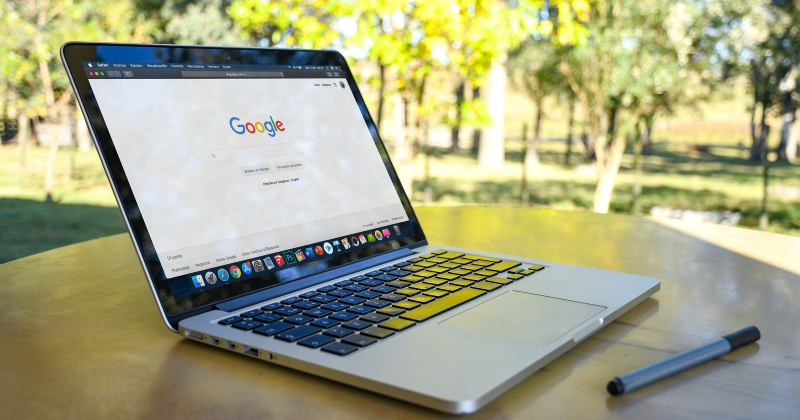 The search engine results page is always evolving. Google continually adds more features that allow people to get answers to their queries without ever clicking through to a website.
Is this the end of SEO? Absolutely not! We can still compete in the search results. Here's how.
The Rise of Zero Clicks
In 2019, Rand Fishkin at SparkToro published data that showed 50 percent of all searches resulted in zero clicks.
A zero-click result happens when Google is able to answer a search query or facilitate an action right within the search results page. Thus, no click to a third-party website occurs.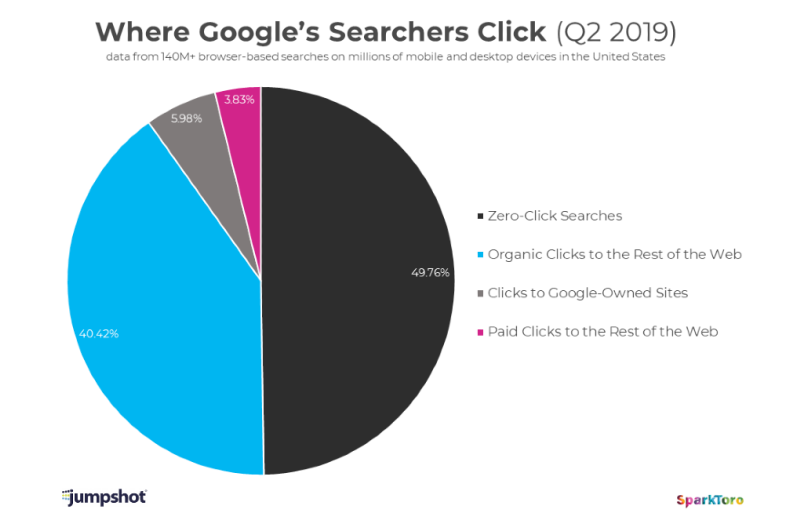 Research from SparkToro and Jumpshot
For mobile devices, the number of searches that resulted in no clicks to third-party sites was even higher:

Research from SparkToro and Jumpshot
Why is this happening? A number of reasons could be at play. One of those reasons is that Google wants to offer the best experience for its search engine users.
And if a person can find the answer to their query faster, they are presumably happier. And if Google can keep users on one of its properties longer, Google is happier.
All reasons aside, you might be wondering how exactly a zero-click search works. One example is when Google gives a direct answer to a question.
A direct answer, aka "answer box," is derived from Google's Knowledge Graph. Answer boxes usually display for queries whose answer is definite, like: "What time is it?"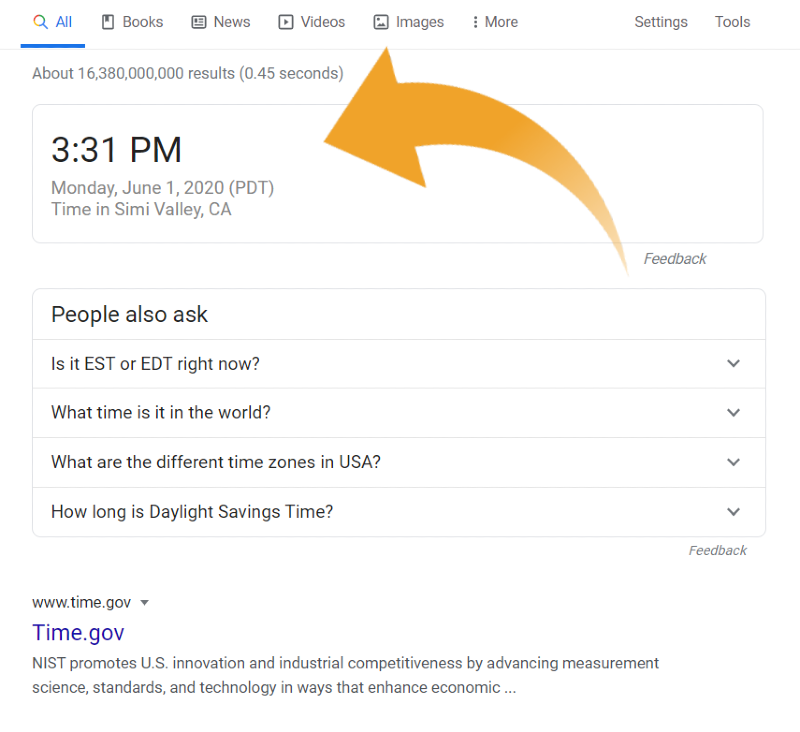 Google's direct answer to the query "what time is it"
Another zero-click search may happen when a featured snippet shows up as the answer to a query.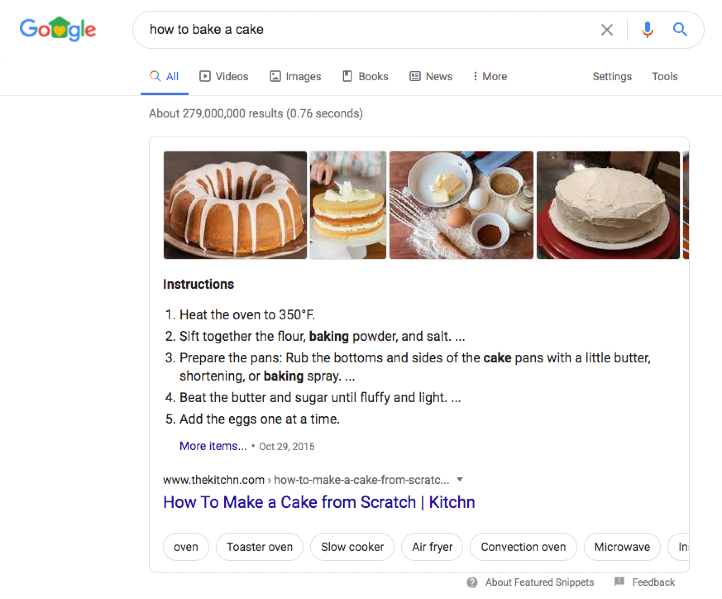 Featured snippet in Google results for the query "how to bake a cake"
Appearing in a featured snippet is otherwise known as Position 0 in the search results. It's an organic listing but has the ability to show up above all other features on the search engine results page (SERP).
In many cases, you may not get a click from a featured snippet even though it is the top result. That's because it can provide the full answer right in the results from a snippet of your content.
But as you can see from the example above, it would be very hard for a person to bake a cake using just the featured snippet in the SERP.
Another reason for zero clicks is Google's SERP functionality. Google Search is now allowing users to complete certain tasks without ever having to leave the SERP. One example is flight comparisons.
Note how Google's functionality appears above the well-known travel site, Kayak, in the screenshot below.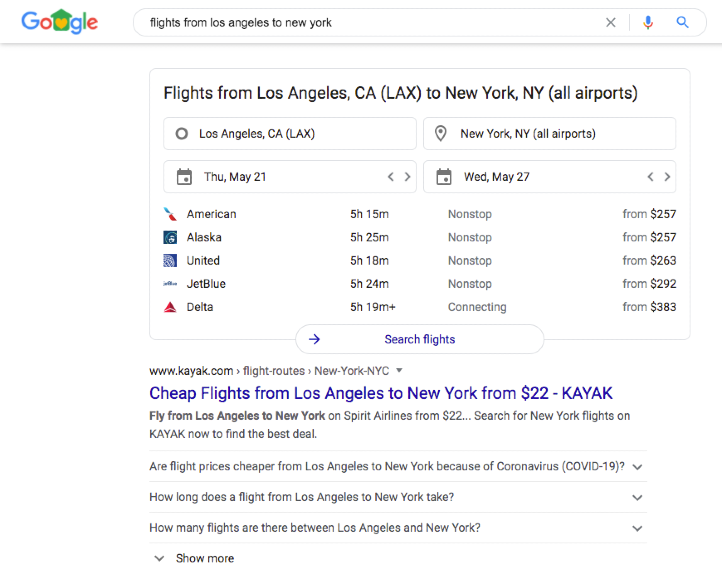 Google SERP for the query "flights from Los Angeles to New York"
Yet another reason for a zero-click could be the "People also ask" feature, which shows up about 94 percent of the time according to some reports. This section acts much like a featured snippet in its stickiness. The user might derive the full answer from toggling the arrow and never clicking through to the sites being quoted.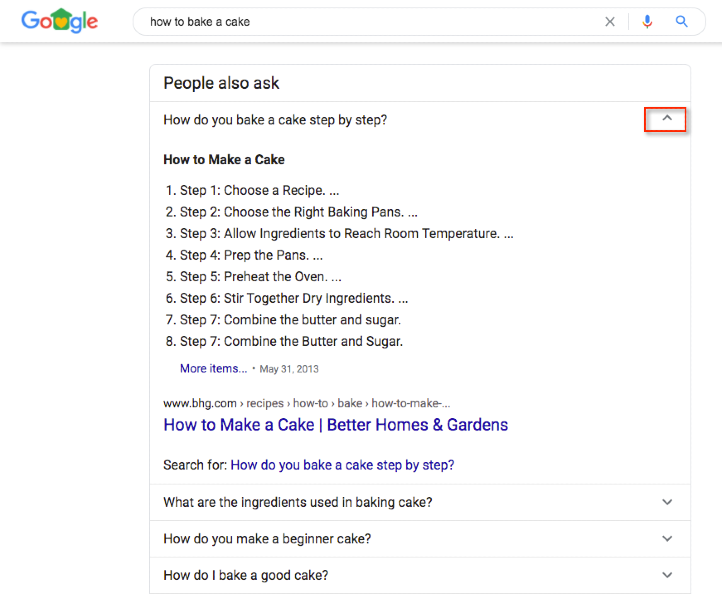 "People also ask" on Google SERP for the query "how to bake a cake"
So How Do You Adapt SEO to Zero Clicks?
There are always opportunities to succeed in SEO. Here are three strategies to keep you mindful of searcher intent and how to deliver on it with great content. This will increase visibility in a zero-click world.
Strategy 1: Keyword Combinations
Research and target long-tail keyword combinations that won't easily be answered by Google directly or result in a zero-click. For example, if direct answers are common for a keyword combination, you'll want to reconsider putting effort into them. Put another way, if the query will probably result in zero clicks, it may be unwise to spend much time optimizing for that result. Yes, optimize for Position 0 as the featured snippet. But no, do not optimize for the zero click.
Data shows that every industry is different when it comes to prompting answer boxes. (And every query would be different, too.)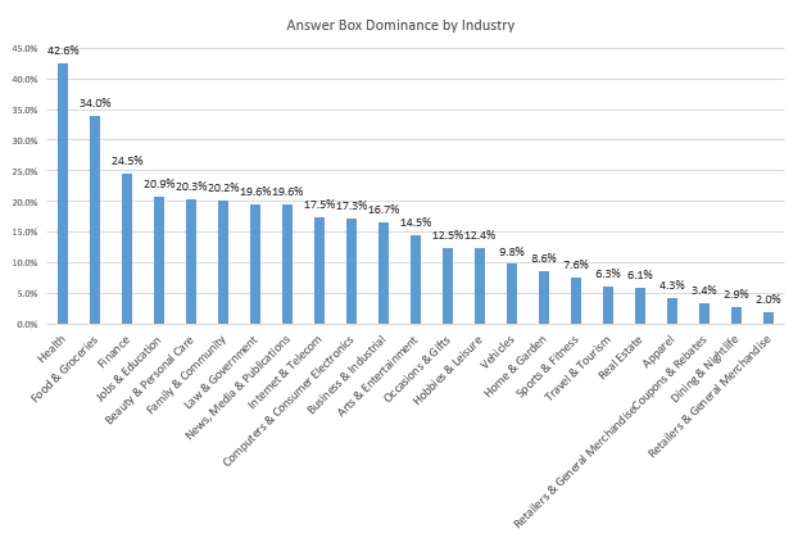 "Google Answers Your Queries: Research," SEOClarity.net
Strategy 2: Featured Snippets
With all the talk about snippets potentially resulting in no clicks, you might think opting out is a good idea. But it's not recommended for SEO. First, you want to see how much traffic you can get from a featured snippet.
According to the search features monitor by Searchmetrics, featured snippets are less common than other types of elements on the SERP. But they do occur frequently for queries that include questions, prepositions or comparisons.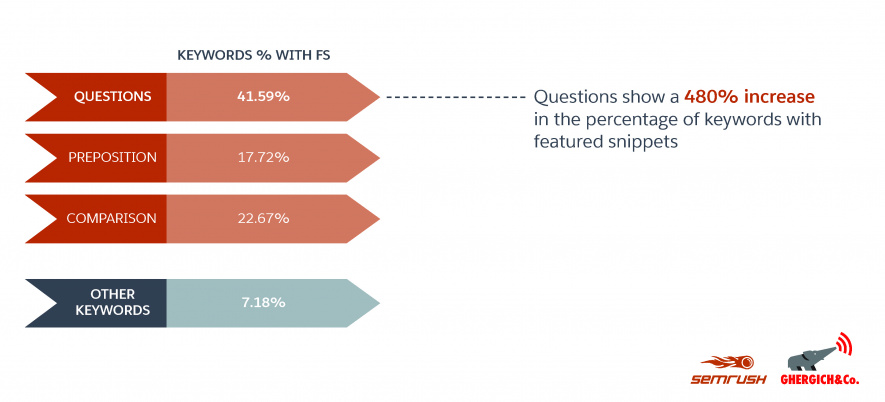 Data from SEMrush's Large-Scale Study on How to Rank for Featured Snippets
But there's speculation that featured snippets may be getting a boost as a result of Google's BERT (deep learning algorithm), which would mean more of them showing up for queries.
For more on ranking for featured snippets, see my article on surprising on-page techniques.
Strategy 3: Whole-SERP Strategy
You want to diversify your rankings. And what I mean by that is looking at your whole-SERP strategy. A whole-SERP strategy analyzes the features that show up most in search results for your target keywords. Then you optimize for them.
For example, you might have some keywords where featured snippets are common, but what else is common? Perhaps it's YouTube videos (which are the most common type of video for any search).
Going back to the "how to bake a cake" query from earlier, we saw a featured snippet at the top of the SERP, but YouTube videos further down on the page.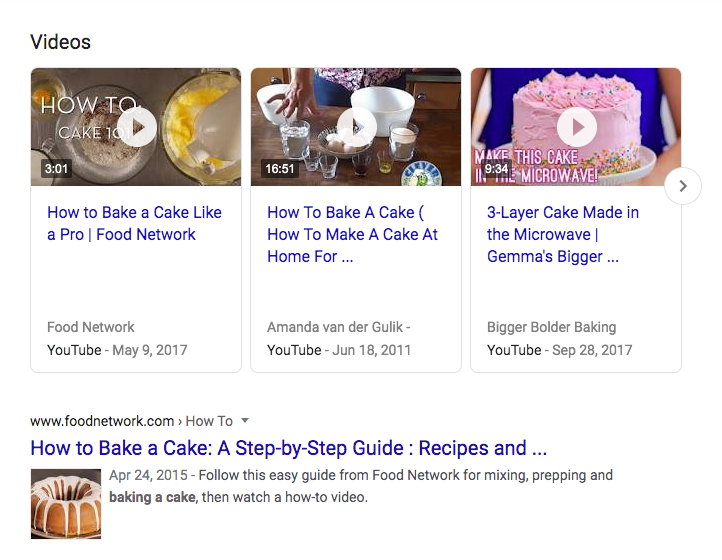 Video results on Google SERP for the query "how to bake a cake"
Research shows that search engine users will do an initial scan of the entire SERP quickly before choosing a result to click. So you want to create content that's going to be able to compete with the most common features in the SERP for your target queries.
In summary, SEO is still alive and well in a zero-click world. SEO has always been about evolving with the Google SERP while at the same time understanding searcher intent and delivering on it with great content.
Need help with your SEO strategy? Contact us for a free consultation.
Posted by Bruce Clay on June 1st, 2020 at 4:45 pm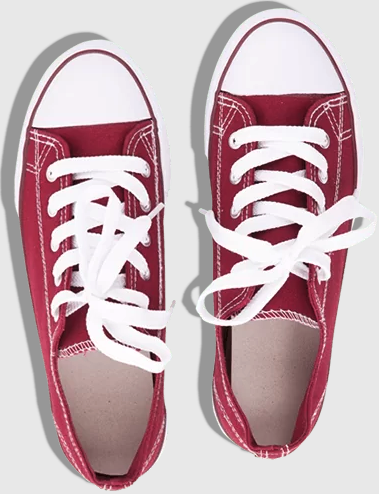 Still on the hunt for actionable tips and insights? Each of these
recent SEO posts
is better than the last!
Bruce Clay
on February 9, 2023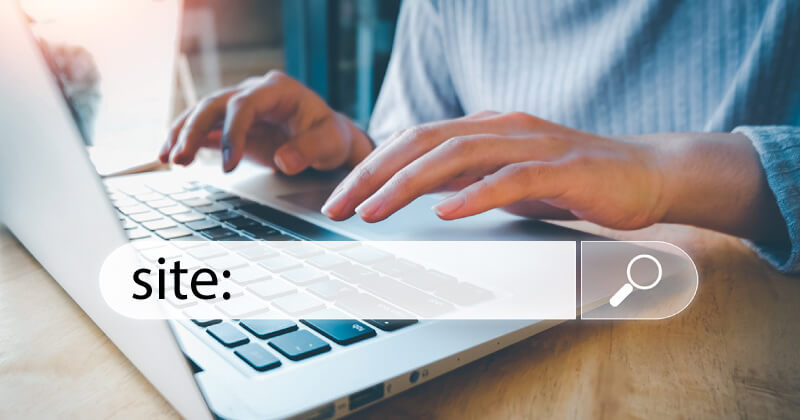 Bruce Clay
on February 8, 2023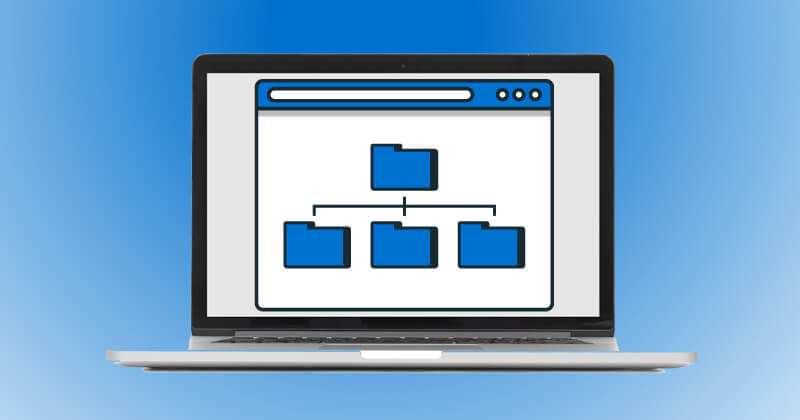 Bruce Clay
on December 15, 2022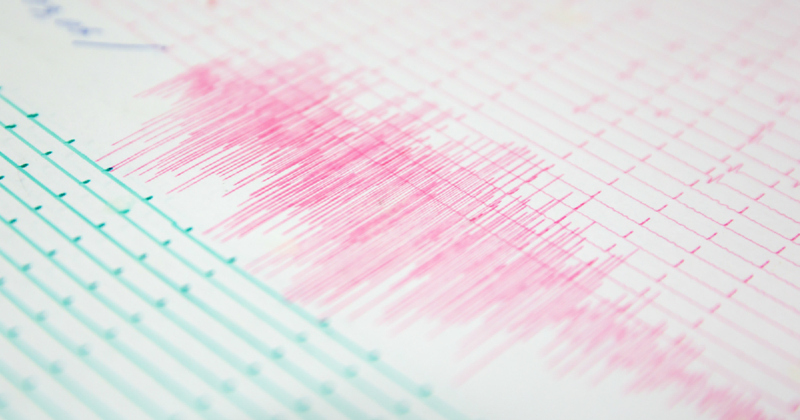 6 Replies to "How to Adapt SEO in a Zero-Click World"