Strategy Archives - Bruce Clay, Inc. Blog
May 18, 2017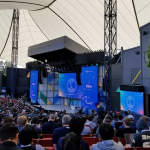 Google leads the world in technological advances that affect the way we live and do business. At the Google I/O developer conference this week, we glimpse a preview of how people will interact with computing in the near future.
Lots of articles no doubt list the many Google feature announcements coming out of the I/O conference. But here, we zero in on something that all business owners should be aware of as we move forward into this AI-powered, machine learning-based new world…
Read more to find out What Your Business Can Immediately Take Away from Google I/O.
---
January 30, 2014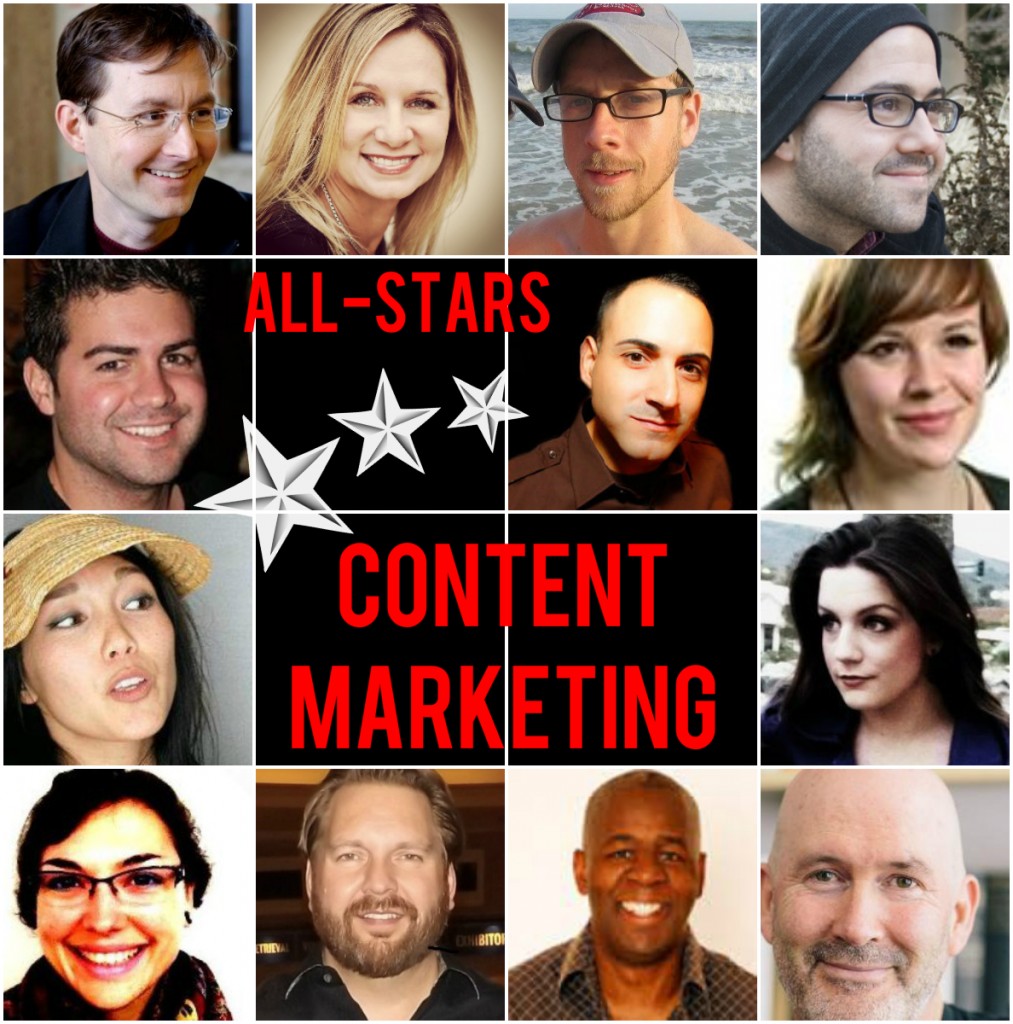 More than a dozen experts share their content marketing strategy insights and tips within the pages of Bruce Clay's and Murray Newlands's new book, "Content Marketing Strategies for Professionals" (now available on Amazon) — the ultimate content marketing strategy guide for any content creator, marketer or social media manager that wants to stop wasting words.
In addition to Clay and Newlands's experience-driven and field-tested knowledge, "Content Marketing Strategies for Professionals" taps into case studies, articles and anecdotes from Internet marketing powerhouses, renowned for their savvy in content strategy, marketing, public relations, media and SEO. Read on for sneak peek of what content marketing advice each of these experts' revealed in "Content Marketing Strategies for Professionals." Among the contributors? A Webby award winner, CEOs, journalists, authors, brand managers and even a Dragon.
---
April 27, 2012
In a perfect world, site owners would consider SEO from the very start, before the Web design and development of the site was even a twinkle in their eye or a symbol in their code. We all know this isn't the case, but every once and a while, we get lucky enough to build SEO in the site from the ground up, and it's a beautiful thing.
When people think "Web design," they often think of the look and feel of the site, the colors, the graphics, etc. From an SEO perspective, the design of the site includes that and so much more. It's the architecture of the site that ensures it's as search engine-friendly as possible, and it touches everything from the code to the content to the navigation and more. In this post, we'll look at what it takes to build SEO into Web design and development.
Read more of How to Do SEO Web Design and Development.
---
March 29, 2012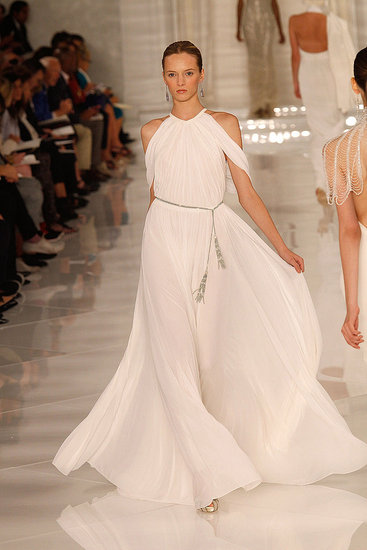 Every time a new media channel emerges, gains popularity and shows data on reaching people and potentially driving revenue, everyone wants a piece of the pie. A B2C company might not have to think twice about joining Pinterest, but what about B2Bs? What if your product is "services" – does it make sense for you to use Pinterest to reach your target market?
The allure of Pinterest from a Web marketing perspective and one of its main selling points for B2Bs is to drive traffic to your site (and then hopefully convert community members into clients someday – right?).
While we can't argue the value of social, it's not always directly related to the bottom line, so it would seem reasonable that Pinterest could be yet another avenue to reach and connect. But, before you go jumping on the bandwagon, remember that money is on the table.
Read more of I'm a B2B Company, Should I Be Using Pinterest?.
---
March 8, 2012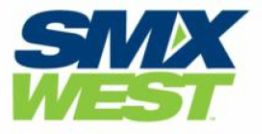 Social media is all the hotness when it comes to online branding. But what if your biz doesn't exactly lend itself to the sexy sharing medium? That was the topic of my conversation with Check n' Go's Rachel Colonel. Check 'n Go is a pay day lender, and, as Rachel points out, that's not exactly the kind of place you check-in to on foursquare. So, with high hopes, she came to SMX West poised to learn about how other businesses in similar situations are leveraging social channels for customer outreach and brand building. Click through for the video interview and transcript.
Read more of Reaching Reluctant Customers with Social Marketing at SMX West.
---
March 7, 2012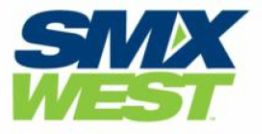 Our first video from SMX West is ready for its close-up! And as you'll see, I mean real close up! I interviewed Akvile Harlow, @Hyph_En, Internet Marketing & Ad Operations Manager at Third Door Media. If you're a fan of SMX on Facebook or follow Search Engine Land or Marketing Land on Twitter, you're familiar with Akvile's work. She's the voice of the brand's social media marketing, and in the weeks leading up to the conference in San Jose, Akvile's stewardship of the attendee community on Facebook had me taking notes.
So I wanted to know, what was she thinking as she performed her role as brand rep? What was it about her community engagement that amplified my anticipation in a way that seemed so natural, with never a hint of business-minded motivations? From our quick convo I think you'll see that finding the right match for a brand's personality plays a large part. Click through for the video and a transcript of our interview.
Read more of SMM Strategy and Facebook Engagement at SMX West.
---
February 13, 2012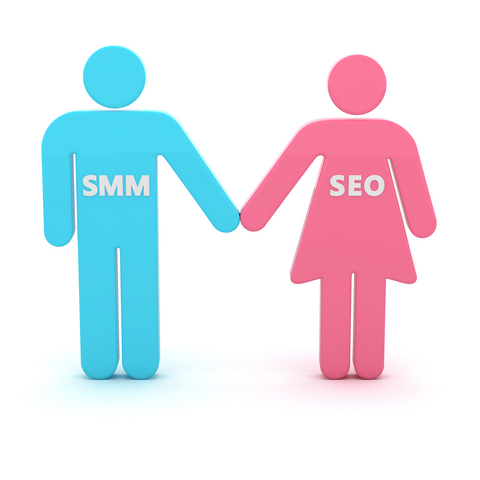 Bruce Clay Australia's SEO Factors and Trends report is out, packed full of information on the key factors in 2011 that impacted search engine optimization, including tips on how to address them, plus a look into 2012 trends. The 25-page report is a handy reference guide for professionals and business owners who want a high-level overview of the issues in search marketing that websites need to address to help shape Web marketing strategy. The report is free and available for download here.
Read more of Your Complete 2012 Guide for Tackling Important SEO Issues.
---
November 3, 2011
Today on the SEM Synergy webcast, guest Kristy Bolsinger of Ant's Eye View touched on the topic of business and social media policy. It certainly seems to be a hot topic these days, as more and more companies try to get a handle on what social media means to them. And while I "get" the need for policies in certain instances for certain companies, I often think many of them come from a place of fear and misunderstanding about what social media really is: a channel that facilitates a shift in the way businesses, friends, families — humans — connect and communicate.
Read more of Social Media Policy: Killing the Messenger .
---
October 24, 2011
Many businesses spend hours upon hours of blood, sweat and tears on their newsletters (I speak from first-hand bloodletting, sweating, crybaby experience). But what many businesses may not be doing on a regular basis is tracking and measuring their newsletter efforts, to ensure they get the most out of what they put into it. A newsletter should have a clearly defined purpose, goals and metrics, to ensure that all those efforts work for your business, not against it. If you're looking for some insight into how to get a handle on your newsletter ROI and its metrics, read on, because that's what we're here to talk about today.
Read more of 4 Steps to Understanding the ROI of Your Newsletter.
---
October 11, 2011
As old channels of communication begin to change, just as radio transitioned to television, so does the public relations practitioner. What public relations professionals already know is that the Internet is the primary source of information for most people, and that Google is the default search engine to gather that information. As the gatekeeper of information shifted from traditional media to the Internet (this shift really only started sinking in over the past few years in the PR world), Web marketing tactics became the new public relations. Once, the editor of a publication or news channel determined what was noteworthy, today, it is an algorithm. Once a one-way conversation, now it is two.
Read more of The Evolution of Public Relations Through Web Marketing.
---