Pinterest Archives - Bruce Clay, Inc. Blog
June 9, 2016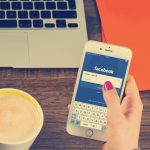 Are you evaluating the many social media networks and aren't sure which would return the most benefit for your investment if you were to build an active presence for your business?
With so many choices, kicking off social media marketing can be overwhelming. To help you choose the best fit social networks for your business, we're shining a light on:
• The primary user base of the most popular social networks
• What brands are doing to find success marketing on each
• Guidelines for determining if your business could be a good match for marketing, branding, community building or customer service on each platform
• And any special considerations to be aware of that engagement on the platform may require
These are the six social networks covered here:
• Pinterest
• Instagram
• Google+
• LinkedIn
• Facebook
• Twitter
Read Which Social Media Networks Should Your Business Invest In?
---
September 29, 2015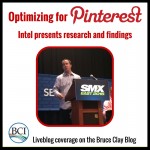 If your target audience is using Pinterest, it's time to start optimizing for this search engine (because it's not a social platform). Intel's Director of SEO Laura Mitchell and Community Manager Scott Jaworski (@scott_jaworski) provide tips on the most effective SEO tactics to apply on Pinterest.
Read the liveblog.
---