SES San Francisco 2011 Archives - Bruce Clay, Inc. Blog
December 30, 2011
Day 3 of our "Best of Search Conferences 2011" is upon us, and this post wraps up the series here on our blog. Looking through the coverage, one thing we can say for certain is that there are a ton of enthusiastic, brilliant people in the search marketing community who have a passion for sharing ideas. Thanks to all of them, and special thanks to the conference producers who offer a vehicle for these people to share knowledge with the community. Today's Day 3 coverage is all about exploring thought-provoking topics in the areas of understanding your audience, holistic marketing, online reputation management and branding, plus cutting-edge topics from this year's search marketing events. And don't forget to check out Day 1 and Day 2 if you happened to miss them.
Read more of Best of Search Conferences 2011: Day 3.
---
August 18, 2011
Here we are wrapping up SES 2011. It's been a great time, lots of hard work and a fair amount of fun to go along with it. Here, we have a panel of peeps in the online advertising sector who will assess the current state of play and how the possibility of convergence may be closer than we think.
Read more of SES San Francisco 2011: View from the Top Keynote.
---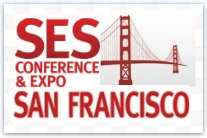 Moderator: Andrew Beckman, CEO, Location3 Media
Speaker:
Terry Rodrigues, Senior Director, Product Management, Mobile Search, Yahoo!
Angie Schottmuller, Founder, Interactive Artisan
This will be my last session for this SES San Francisco. Bittersweet to say the least. My only hope is that it's worth the time, and I'm sure it will be.
After some photo ops for the panelists, we'll be getting into the session. You can always tell when we're near the end of the conference because people start to pay a little less attention to time and things aren't as tightly run as they are say on Day 1.
Read more of Search on Mobile Devices, QR Codes, Mobile & Social: The Next Mobile Frontier.
---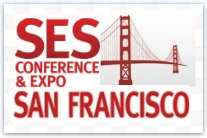 When you're online it's not too different than when you're offline. Tools on the Internet are meant to help you exist like you would offline. But it's not all perfect yet. Not everyone online is your friend. It'd be nice if you could treat people as they are and not as the artifice forces you to. Circles lets you share as you would offline, share what matters with people that matter.
Read more of Getting More from Google+ and the Google +1 Button.
---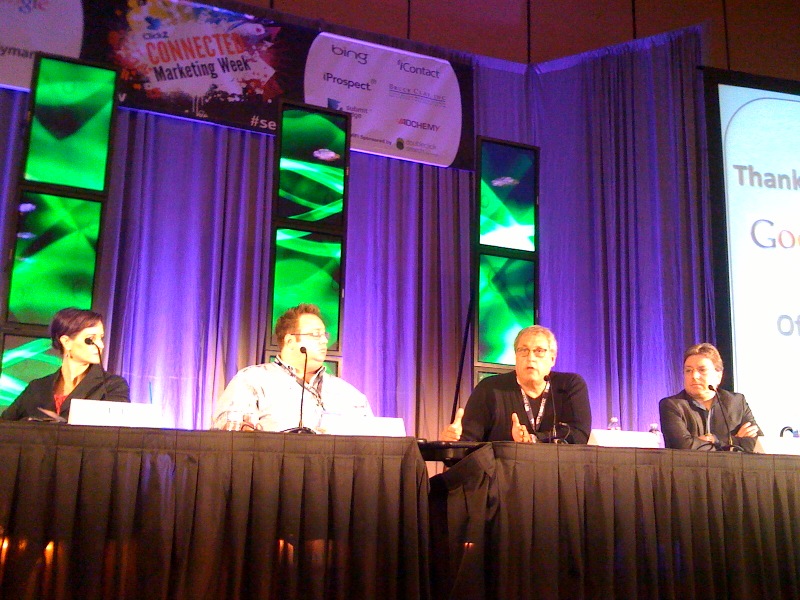 I'm blogging this one on my iPad. It was my hope I'd be able to do that all week, but SES has no tables and so no where to put my roll up Bluetooth keyboard. I'm using the laptop as a typing surface.
Bryan Eisenberg just showed me the WordPress iPad app. It looks simple. I'll have to get that sometime. I'm just in the browser right now.
Anne's doing intros of the panel. They'll each get 1 minute to set up their topic.
Read more of Search: Where to Next?
---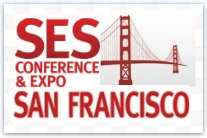 Moderator: Greg Jarboe, President & Co-founder, SEO-PR
Speakers:
Aaron Kahlow, Chairman & Founder, Online Marketing Summit
Arnie Kuenn, President, Vertical Measures
Lee Odden, SES Advisory Board & CEO, TopRank Online Marketing
Arnie will be the 1st presenter this morning. He is going to talk about how to research and come up with ideas for producing content. This is always such a struggle for site owners and marketers.
Start with keyword research [doesn't everything start there?]. Brainstorm for keyword phrases your customers use when searching and use tools like Google keyword suggest and instant search, Google Adwords keyword tool and Bing's commercial Intent. Think about the long-tail keywords especially.
Read more of The Convergence of Search, Social & Content Marketing.
---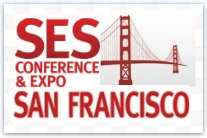 Moderator: Danny Goodwin, Associate Editor, Search Engine Watch
Speakers:
Dr. Horst Joepen, CEO, Searchmetrics
David Naylor, SEO, Bronco
The long awaited Day 3 has arrived. It's a bit early for some of these folks but it looks like quite a few have managed to drag themselves here, all carrying their coffees of course! I made it early and was teased by the badge scanner lady. Hey, early bird gets the worm – or in this case, she got the last plug on the power strip.
I sure seem to be hitting all of Dave Naylor's sessions. No no, I don't believe that I have a crush on him, just on his chosen topics of speaking.
Read more of SEO 2.0: Less is More.
---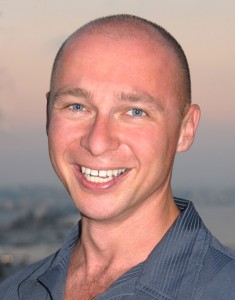 Oh good. Bryan's given me fair warning that his presentation will be next to impossible to liveblog. Something like 125 tools and 60 slides. Eep!
Tim's presenting first. He'll be telling us about 5 tools today. CrazyEgg, ClickTale, UserTesting, CrossBrowserTesting and AttentionWizard.
All these tools will help you identify problems with your site. He asks everyone to raise their hand and say "my baby is ugly." Your landing page has fundamental problems. These tools will help you find them.
Read more of Conversion Tools of the Master Craftsman.
---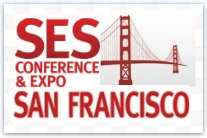 Moderator:
Dana Todd, Vice President of Performance Innovation, Performics
Speakers:
Fionn Downhill, VP of Strategy, SyCara Inc.
Todd Friesen, Director of SEO, Performics
Mark Jackson, SEW Expert & President/CEO, VIZION Interactive
David Naylor, SEO, Bronco
Pretty sure this is the first time I've ever seen Dana in a hair color other than pink. She's sportin' purple today and yes, she still looks great even with the wacky color. The discussion is going to be mostly open forum, audience driven.
Read more of SEO is Dead. Long Live SEO!
---
August 17, 2011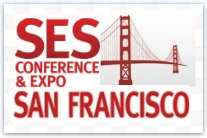 Moderator:
Danny Goodwin, Associate Editor, Search Engine Watch
Speakers:
Katy Collins, Senior Product Manager, AOL
Eric Enge, President, Stone Temple Consulting
Chris Keating, Director, SEO, Performics
David Naylor, SEO, Bronco
Ahhh… one of my all-time favorite topics to hash out with clients. Let's see a show of hands – how many of you have had duplicate content issues at one time or another? The most common questions I hear are: Does it cause black-listings? How are the pages filtered? What should I do with the affiliates who all show my content? Yep, it never fails; almost every client has a dupe content problem in one form or another, so this session should be interesting.
Read more of Duplicate Content & Multiple Site Issues.
---