WordPress Archives - Bruce Clay, Inc. Blog
December 11, 2018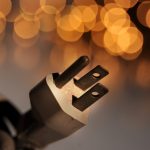 WordPress is a simple-to-use content management system that's also free. It offers everyone from solo bloggers to the world's leading brands a platform to create custom and powerful websites. No wonder almost a third of all websites run on WP!
Still, WordPress was made for users, not for Google or SEOs. That's why SEO plugins exist — to plug in the holes with added functionality that helps your content be indexed by search engines and found by searchers.
As a marketer, content creator or analyst, how do you choose the best SEO plugin for your sites? Here, we'll take a look at six plugins, their many features, and finally a price comparison chart so that you can compare them.
Read more of The Awesome List: WordPress SEO Plugins.
---
January 10, 2018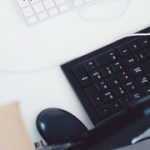 We're in a time when writers carry a heavy responsibility. They produce the fuel that SEO and marketing engines need to drive sales forward.
That's because content marketing requires a LOT of content. In fact, 72% of marketers surveyed said relevant content creation is the most effective SEO tactic.
It makes sense, then, that writers should be equipped with tools that help them make informed SEO decisions along the way to making relevant content.
Read about why original content is harder to produce and the solution to the growing need for SEO-skilled writers who can analyze data and decide what content needs creating in this post.
Are Writers Expected to Do SEO?
---
October 24, 2017
Announcing Bruce Clay SEO WP™ …
If you're a WordPress publisher, you have many options for boosting your search engine optimization. You may be using Yoast SEO, All in One SEO, or another plugin to help you cover many SEO bases for the content you publish.
However, as I've been pointing out through this series of posts, current SEO plugins don't go far enough. A lot of enhancements are needed to take you from just "best practices" to targeted and specific guidance that shows you how to get the maximum visibility for each of your posts.
In Part 1 and Part 2 of this series, I explained gaps that currently exist between SEO plugins available and the needs today. It's a topic I've been thinking about for well over a year, as well as dreaming, planning and developing …
Now in this Part 3 post, I'm pleased to share a solution that has been months in the making.
The Bruce Clay SEO plugin for WordPress brings the power of our proprietary SEO diagnostic tools to the WordPress environment. And it adds search ranking and analytics performance metrics to the WordPress interface.
The combination of the new plugin and the SEOToolSet™ powering it is a MASSIVE difference-maker. We set out to "bridge the gaps" and enable any WordPress copywriter, editor or publisher to implement smarter SEO improvements, monitor their content's reach, and much more.
Here's what WordPress SEO has been missing until now.
Read The WordPress SEO Enhancements You Wish You Had, Part 3 — And Now Can.
---
October 18, 2017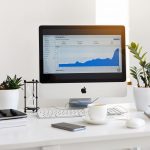 Are there certain things you wish you could accomplish with your SEO in WordPress, but the functionality is just not there? Me, too.
Last time I wrote about WordPress SEO enhancements, I talked about the popularity of WordPress as a platform for some of the world's best-known websites. I also discussed the challenges that WordPress presents for doing SEO effectively, further challenged by the gap in functionality of SEO plugins out there today.
So I created a list of WordPress SEO enhancements we wish we had. Today, I'll outline five more WordPress SEO enhancements you wish you had and why.
---
September 25, 2017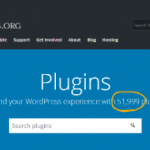 WordPress is the most popular content management system out there and powers more than a quarter of the world's websites. Huge brands are hosted on it, like TechCrunch and BBC America. You likely have a WordPress site, too.
The fact that it's open source and easy to use makes it desirable for all types of brands, businesses and professionals. Enter WordPress plugins — one of the easiest ways to customize the functionality of a WordPress site. At the time of writing, there are almost 52,000 to choose from.
However, WordPress is not SEO enabled by default, and finding the right plugins to help you accomplish everything you want in SEO can be a challenge.
Whether you use Yoast's WordPress SEO, All in One SEO Pack, Ultimate SEO, or other plugins, you probably have many needs covered — like being able to craft custom titles, meta descriptions and slugs for your posts. But beyond these basics, does your plugin:
Give you visibility of your posts' performance?
Allow you to distribute multiple keywords through your posts?
Alert you of potential broken links or usability problems?
Help you optimize for multiple keywords or variations?
---
August 17, 2011
How many here have a WP site? Nearly every hand in the room goes up.
At Site Logic, it's a requirement for every employee to build a WP site in the first week of employment (sales, accounting, everyone) and the second week is about figuring out how to monetize the site.
His analytics guy has 3 WP sites and he uses the earnings from these sites pays for a trip to Jamaica every year. And it's a great playground for testing outside client sites.
Read more of WordPress: Power to the People.
---
August 13, 2010
It's Friday the 13th! Have you got your lucky clover handy? Or do you laugh in the face of friggatriskaidekaphobes?
Susan, Bruce, Chris and a few lucky BCIers are getting ready for SES San Francisco next week. You may have noticed that we've yet to publish our liveblog schedule for the conference. You'll find it welcoming readers to the blog on Monday, just in time to get excited about the show. I actually have a really exciting announcement about our liveblogging this time. For SES San Francisco we're honored to have six awesome guest bloggers joining the liveblogging team. A special thanks to Alan Bleiweiss, Jayme Westervelt, John W. Ellis, Jonah Stein, Michael Martin, and Tracy Falke, whose liveblogging you'll find right here next week. I mean, look at what John's already doing to get hyped for the show! Next week is going to be awesome — even without turtles!
Read more of Friday Recap: Randomest Recap Ever Edition.
---
May 14, 2010
OMG with the Facebook insanity! Just because this entire week needs an adorable animal chaser or three, here's a hit of itty bitty tortoises, a dose of rare white otter cubs, and a shot of kittens going down a slide.
Phew. That's better.
Read more of Friday Recap: Stop the Madness Edition
---