What Is UX? Who Owns User Experience Optimization? What You Need to Know About SEO & User Satisfaction from #SEOchat
What is UX?
User experience (UX) is the web design and marketing concept concerned with satisfying the user in their every interaction with a brand's website and products. Attention to UX spans all aspects of digital marketing, including images and videos, design, website architecture and content.
When we hosted #SEOChat last week, we immediately knew what we wanted to talk about: user experience. It's an integral part of digital marketing, and something we can never pay too much attention to.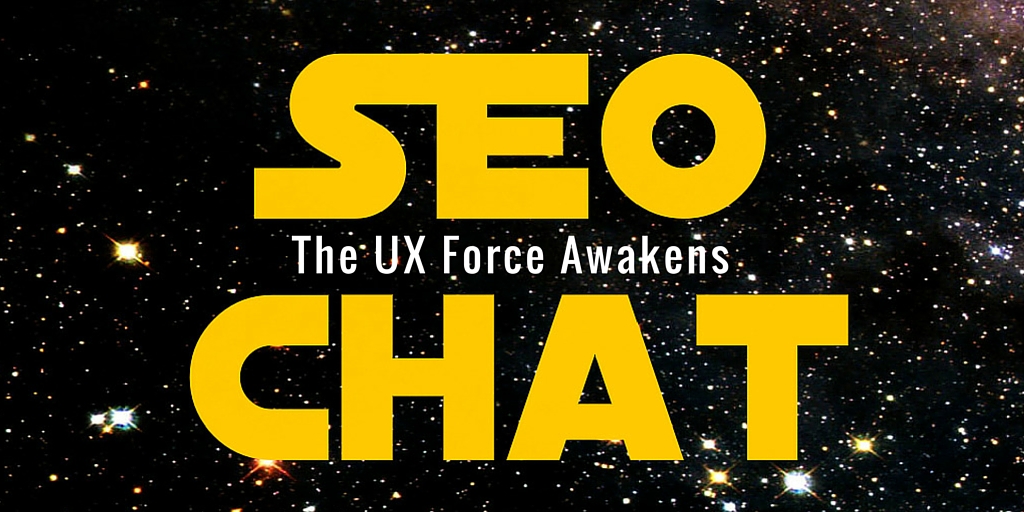 Digital marketing bellwethers including Duane Forrester, Lisa Buyer, Casie Gillette, Robert Ramirez, Michelle Robbins, Virginia Nussey, Eric Lander, Jason White and Bill Slawski showed up to talk UX. We were also delighted to have Kim Krause Berg — the veritable UX whisperer — join us for the chat.
"I was pleased to see that many SEOs place a high value on user experience for all devices, and that they understood why … I'm thrilled that Bruce Clay, Inc. is educating people on UX," Berg said post-chat. "UX is HUGE …  it includes empathy for every human, using every device and every software application and every search engine wanting to provide what humans want, in every environment, with an understanding of the limitations of age, bandwidth, Internet availability, use cases and business requirements specific to one's business or web page intent."
Read on for highlights from #SEOchat!
UX Defined
A1: User Experience = satisfying the visitor in every way possible. not only does a site have to be usable, it has to be remarkable #seochat

— Robert Ramirez (@ramirez_robert) January 14, 2016
A1: For me, UX is all about how a person interacts with their site. What they see, what they think, how they navigate, etc. #seochat

— Casie Gillette (@Casieg) January 14, 2016
Who Owns UX?
A2: I think #UX is a part of everyone's job. We should all take responsibility for it :) #SEOChat pic.twitter.com/dBmGaSVKzI

— Kristi Kellogg (@KristiKellogg) January 14, 2016
A2 What people fail to realize is that a website is a team effort.Everyone needs to be on the same page & educated on UX experience #seochat

— Andreea Cojocariu (@AndreeaC_T) January 14, 2016
Identifying UX Problems
A3: Identify potential issues: bounce rates, exit pages, time on site anomalies, and what customer service is hearing. #SEOChat

— Jenny Halasz (@jennyhalasz) January 14, 2016
A3. Test that shizzle! Seriously, test, test, test – tools abound. #seochat Seriously – biggest missed opportunity right here.

— duane forrester (@DuaneForrester) January 14, 2016
Biggest UX Mistakes
Q4. Companies don't understand target users or devices or study cultures, global bandwidth, accessibility, mental models. #seochat

— Kim Krause Berg (@kim_cre8pc) January 14, 2016
remember that you're never the target audience of your own creation – and understand who is #SEOChathttps://t.co/D3qMhHi6Cm

— MichelleRobbins (@MichelleRobbins) January 14, 2016
Examples of Brands on TOP of UX
Digital marketers weighed in on who's doing UX the best … drum roll …
The Webby Awards
SoulCycle
Redbox
Apple
Keep Your Visitors Scrolling
A8. Put content just below the fold & tell them exactly where it is. Maybe half-expose it – it had better be compelling content tho #seochat

— duane forrester (@DuaneForrester) January 14, 2016
A8: Keep it scrolling by engaging users w/ top of fold elements. Start to fulfill the visitor's needs out of the gate. #SEOChat

— Kristi Kellogg (@KristiKellogg) January 14, 2016
Decreasing Load Time
A7: On mobile, Page load times and server efficiency is key here. Serve it fast, efficient and clean. Use CSS & HTML5, not images. #SEOChat

— Eric Lander (@EricLanderSEO) January 14, 2016
A7) Optimize your images! No need for huge file sizes. #seochat

— Caitlin Boroden (@CaitlinBoroden) January 14, 2016
Tips for Creating Video on a Limited Budget
A11. GoPro, authenticity – limit recording time as most cost is in editing time, less polish, more "real". Learn to edit yourself. #seochat

— duane forrester (@DuaneForrester) January 14, 2016
Q11: Using #gifs! either those or short forms that can be used across platforms like #instagram or #twitter. Easy, fast, cheap #SEOChat

— Matt O'Connor (@OC2015) January 14, 2016
Making Images that Don't Look Like Stock Photo Garbage #SorryNotSorry
A12: Opting for animations or SVGs can be a great, engaging alternative to #shittystockphotos #SEOChat pic.twitter.com/MSMWFYgFze

— Matt O'Connor (@OC2015) January 14, 2016
A12: Copy designs you like & use @canva templates #SEOchat

— Virginia Nussey (@VirginiaNussey) January 14, 2016
A12. Use @canva for images – Or repuropse @Snapchat videos saved to your camera roll – real-time experiences and moments. #SEOChat

— Lisa Buyer (@lisabuyer) January 14, 2016
---
After #SEOchat, Virginia Nussey and I headed over to host a post-chat chat on Blab so SEOs could sound off on anything else involving UX. Check it out below!
Thanks to everyone who joined us at #SEOchat! Join us every Thursday at 10 a.m. PT for another #SEOchat — and if you're new, check out this article to find out more about #SEOchat and how it can benefit you (like being able to ask a group of experts any question on SEO and getting an answer in real time — for free)!
Want more UX tips?
Check out our detailed SEO Guide which covers 18 different SEO topics, including a lesson on Mobile SEO and UX Optimization!
Posted by Kristi Kellogg on January 18th, 2016 at 3:51 pm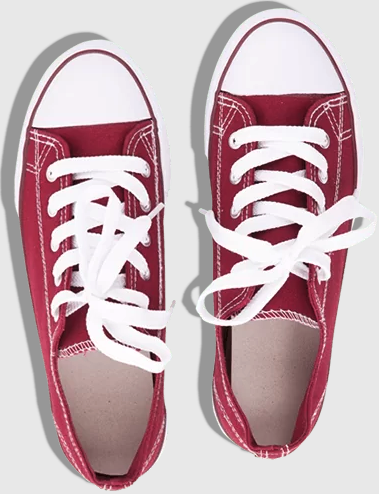 Still on the hunt for actionable tips and insights? Each of these
recent SEO posts
is better than the last!
Bruce Clay
on August 31, 2023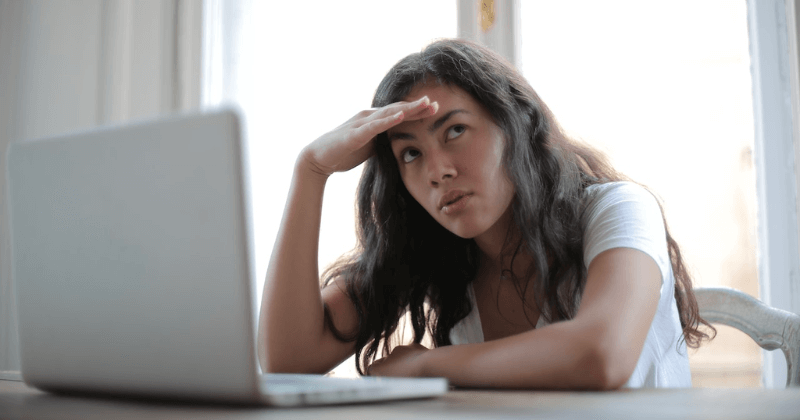 Bruce Clay
on August 24, 2023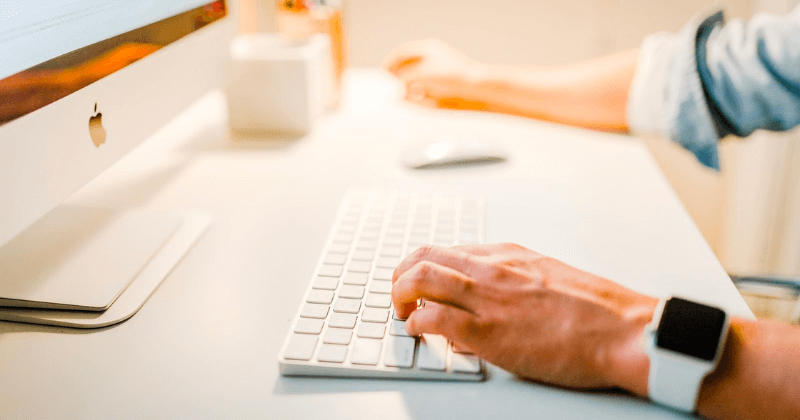 Jessica Lee
on August 17, 2023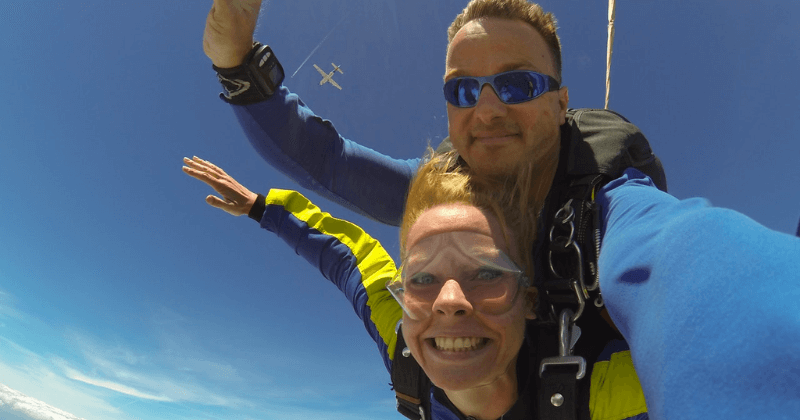 4 Replies to "What Is UX? Who Owns User Experience Optimization? What You Need to Know About SEO & User Satisfaction from #SEOchat"