Virginia Nussey, Content and Media Manager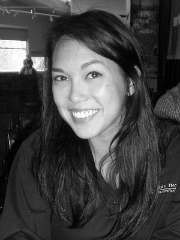 Virginia Nussey on LinkedIn

 Virginia Nussey on Facebook

 Virginia Nussey on Instagram

Virginia Nussey on Google+

 @virginianussey on Twitter
Virginia Nussey is the content and media manager at Bruce Clay, Inc. She joined the company in 2008 as a writer and blogger. Today she produces and manages content for clients and BCI, including the company's website, blog, weekly podcast, monthly newsletter, multiple book titles and social media presence.
Posts by Virginia Nussey
---
July 14, 2016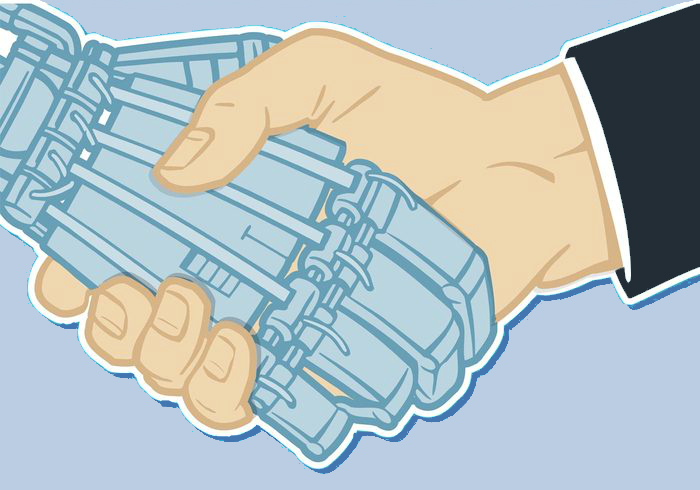 When you search, do you find exactly what you're looking for the first time?
Have you ever used advanced search filters to find everything the engine knows about a specific subject or website, efficiently?
If not, it's time to raise your search-fu skills. There's a better way to search.
Get familiar with advanced search operators, search engine commands that will help you can find what you're looking for faster.
Read the Guide to Bing, Yahoo & Google Advanced Search Operators.
---
July 7, 2016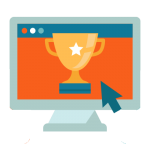 "Something our clients ask us often is, 'How do you prioritize your local SEO efforts?' There's so much to do, especially considering you have to do all the traditional search things and then all the local stuff as well. It can be really daunting and a really expensive challenge. This report is for anyone who needs to make those prioritizations." — @DanLeibson
Enter the 2016 Quantitative Local Search Ranking Factors study. This mammoth, data-crunching undertaking to analyze 100+ factors across 30,000 businesses was conducted by Local SEO Guide and Places Scout all toward the goal of figuring out how local businesses can rank better in Google.
Read on for the top three things to do today to get more in-store visits from local search.
---
June 20, 2016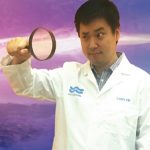 Raise your hand if you'd jump on Larry Kim's pyramid scheme if given the chance. I know I would. I wouldn't even need to know what it was about to trust that it was a gold mine (and that it probably wasn't all that scheme-y).
It turns out that the WordStream founder's pyramid scheme is a real thing, and it's not even shady! It's just a memorably scandalous name for a cutting-edge social media advertising tactic. And he's letting all of us search and social PPC advertisers in on it.
I had a chance to interview Kim in advance of his social hacks presentation at the SocialPro conference taking place today and tomorrow. We jump right in to his uber-powerful paid social advertising tactics that boast 20% to 40% click-through and engagement rates.
This interview is 20 minutes of action-packed insight on how to reach your target market through Facebook and Twitter — where the competition is low, the cost is low and the ROI is high, if done right.
Watch the paid social interview with Larry Kim.
---
May 19, 2016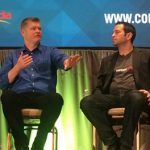 Tim Ash, the Conversion Conference chair, has assembled a panel of CROs from a range of backgrounds to show us what a career in CRO might look like.
Chris Mercer runs an interactive agency SeriouslySimpleMarketing
Krista Seiden works in-house at Google
Alex Harris is a CRO consultant
Read What a Career in CRO Looks Like.
---
You're tuned in to Conversion Conference 2016 and a presentation by Michael Aagaard of Unbounce. He opens with a quote from Albert Einstein: "If I had an hour to save the world, I'd spend 55 minutes identifying the problem and 5 minutes implementing the solution."
Aagaard loves that quote because it relates to CRO. The story he's going to tell today is about how we can change our mindset to just straight testing and broadening it to understanding the problem. Read How to Conduct Solid, Data-Driven Conversion Research.
---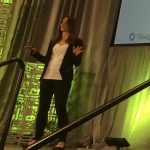 Krista Seiden is an analytics advocate at Google. She's spent lots of years as a practitioner of analytics and optimization at Google, the Apollo Group and Adobe. She's also co-chair of the San Francisco chapter of the Digital Analytics Association.
She's here at Conversion Conference to share tips on analytics tools and processes that promise to turbo-charge CRO. Here's her agenda:
How Analysis Drives CRO
5 Tips for Accelerating CRO via Analytics
Bonus Tip: Rapid Optimization Plan
The Future of Testing, Adapting and Personalizing
Read more of Essential Analytics to Turbo-Charge Your CRO.
---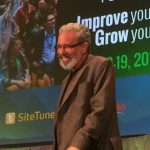 You're tuned in to the morning keynote of the 2016 Conversion Conference. Dr. Eric Schaffer, HFI Laboratories, is a psychologist and human experience engineer will talk to us about the complex science behind UX. Read on to learn how to Engineer Persuasion, Emotion and Trust for Higher Conversions.
---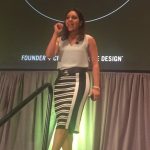 Mona Patel is the author of "Reframe: Shift the Way You Work, Innovate, and Think." When she arrived here at Conversion Conference she was struck by the attendees, finding it amazing how much time we spend working to understand our customers. She has a background in design and UX so optimizing the user experience and meeting customers' needs is what she thinks about.
But Patel wonders if we ever take that lens and point it inward. She wants to enable businesses so that employees feel optimized and fulfilled. Why? Employees are a big part of customer service. The way employees interact with your customers are going to affect your customer experience. Read Optimized Employee Experience has Direct Effect on UX to learn more about the relationship between user experience and employee experience, and the excuses that stand in the way of the best employee experience.
---
May 18, 2016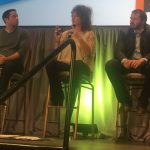 Conversion Conference chair Tim Ash has invited a panel of CRO guests to talk about the tools that they depend on. The panel is comprised of Alex Harris, Angie Schottmuller and Justin Rondeau. This session was so well rated last year that they brought it back this year. You'll learn the recommended tools that CRO pros use in their everyday life. One tool tip can pay for the whole conference. Check it out in this Super CRO Tools Session.
---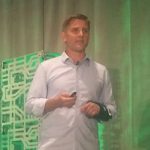 Sean Ellis, the CEO and founder of GrowthHackers, is going to talk about building a company-wide culture of experimentation. It's a big difference in trying to change culture for a few people or a few hundred people. Dropbox was the first company Ellis went into with a goal of creating a culture of growth experimentation. He spent six months as interim vice president of marketing building experimentation into the company. Here's how you can grow a culture of experimentation at your organization.
---