Virginia Nussey, Content and Media Manager
Virginia Nussey is the content and media manager at Bruce Clay, Inc. She joined the company in 2008 as a writer and blogger. Today she produces and manages content for clients and BCI, including the company's blog, weekly podcast, 20K-subscriber-strong newsletter, multiple book titles and social media presence.
Posts by Virginia Nussey
---
November 2, 2016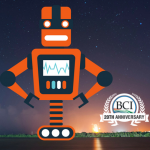 Need more input? Like Johnny Number 5 eats the Encyclopedia Britannica in the 1986 gem "Short Circuit," as optimizers we are constantly looking for more input.
Google Analytics tracking codes are one way we can track how recipients are interacting with our content.
Also known as UTM codes, tracking parameters or custom campaigns, Google Analytics tracking codes are custom tracking parameters that communicate granular information about how visitors interacted with your calls to action to arrive at your owned properties.
This guide describes:
• When to use a tracking code
• How to format a tracking code
• Favorite tools for building UTMs
• 7 essential guidelines for formatting tracking codes
Read How to Build a Google Analytics Tracking Code.
---
October 28, 2016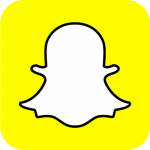 92% of online shoppers consider reviews in their buying decisions.
67% (two out of three) companies note that customer service in social media is gaining importance.
If your business is in business it's because you've committed to a new set of marketing best practices. Marketing in the digital age is centered on being open about your professional mission, prioritizing your customers' voices, cutting back on the sales pitches, and getting noticed for going above and beyond.
… Which brings us to Snapchat.
Snapchat is a social platform whose community rewards openness, intimacy and authenticity.
It's the app millennials (17- to 34-year-olds) use to chat with friends and get their entertainment and lifestyle news.
Is your business courting millennials?
Here's why Snapchat is good for business and 15 tips to get you up and running on Snapchat.
---
September 23, 2016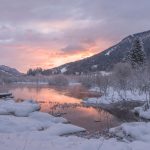 Editor's note: We're updating this post as we get more news and comments.
Big news in the world of search this morning. Google released a major update to its link analyzing algorithm, Penguin, today. This latest update is the long-anticipated upgrade that will help sites previously penalized by Penguin get out from under the SEO shadow of spammy paid links.
Read comments from our VP Duane Forrester and Google Webmaster Trends Analyst Gary Illyes in this post.
---
September 22, 2016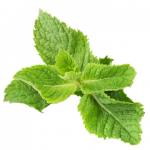 There are four pillars of SEO content: expertise, authority, trust (E-A-T) and maintenance. These are exactly the qualities search engines look at to rank your site. Google even says so outright in its Quality Rating Guidelines.
Here we drill down into maintenance — keeping your content up to date and ever-relevant.
BCI is deep in the process of a full content inventory to maintain and upkeep BruceClay.com. With this process fresh on our minds, we walk you through the full program on how to update website content:
• Defining and set up conversions
• Inventorying content, identifying updates
• Analyzing current performance
• Getting user feedback
• Putting a strategy in place
• Updating content
• Testing changes
Read Keep It Fresh: Steps for Updating Your Website Content.
---
July 14, 2016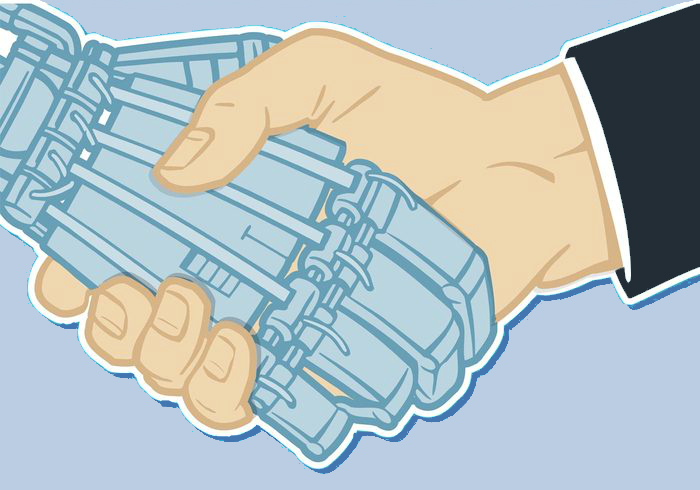 When you search, do you find exactly what you're looking for the first time?
Have you ever used advanced search filters to find everything the engine knows about a specific subject or website, efficiently?
If not, it's time to raise your search-fu skills. There's a better way to search.
Get familiar with advanced search operators, search engine commands that will help you can find what you're looking for faster.
Read the Guide to Bing, Yahoo & Google Advanced Search Operators.
---
July 7, 2016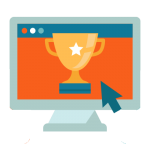 "Something our clients ask us often is, 'How do you prioritize your local SEO efforts?' There's so much to do, especially considering you have to do all the traditional search things and then all the local stuff as well. It can be really daunting and a really expensive challenge. This report is for anyone who needs to make those prioritizations." — @DanLeibson
Enter the 2016 Quantitative Local Search Ranking Factors study. This mammoth, data-crunching undertaking to analyze 100+ factors across 30,000 businesses was conducted by Local SEO Guide and Places Scout all toward the goal of figuring out how local businesses can rank better in Google.
Read on for the top three things to do today to get more in-store visits from local search.
---
June 20, 2016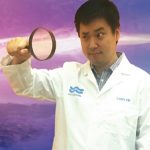 Raise your hand if you'd jump on Larry Kim's pyramid scheme if given the chance. I know I would. I wouldn't even need to know what it was about to trust that it was a gold mine (and that it probably wasn't all that scheme-y).
It turns out that the WordStream founder's pyramid scheme is a real thing, and it's not even shady! It's just a memorably scandalous name for a cutting-edge social media advertising tactic. And he's letting all of us search and social PPC advertisers in on it.
I had a chance to interview Kim in advance of his social hacks presentation at the SocialPro conference taking place today and tomorrow. We jump right in to his uber-powerful paid social advertising tactics that boast 20% to 40% click-through and engagement rates.
This interview is 20 minutes of action-packed insight on how to reach your target market through Facebook and Twitter — where the competition is low, the cost is low and the ROI is high, if done right.
Watch the paid social interview with Larry Kim.
---
May 19, 2016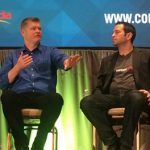 Tim Ash, the Conversion Conference chair, has assembled a panel of CROs from a range of backgrounds to show us what a career in CRO might look like.
Chris Mercer runs an interactive agency SeriouslySimpleMarketing
Krista Seiden works in-house at Google
Alex Harris is a CRO consultant
Read What a Career in CRO Looks Like.
---
You're tuned in to Conversion Conference 2016 and a presentation by Michael Aagaard of Unbounce. He opens with a quote from Albert Einstein: "If I had an hour to save the world, I'd spend 55 minutes identifying the problem and 5 minutes implementing the solution."
Aagaard loves that quote because it relates to CRO. The story he's going to tell today is about how we can change our mindset to just straight testing and broadening it to understanding the problem. Read How to Conduct Solid, Data-Driven Conversion Research.
---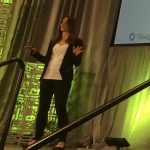 Krista Seiden is an analytics advocate at Google. She's spent lots of years as a practitioner of analytics and optimization at Google, the Apollo Group and Adobe. She's also co-chair of the San Francisco chapter of the Digital Analytics Association.
She's here at Conversion Conference to share tips on analytics tools and processes that promise to turbo-charge CRO. Here's her agenda:
How Analysis Drives CRO
5 Tips for Accelerating CRO via Analytics
Bonus Tip: Rapid Optimization Plan
The Future of Testing, Adapting and Personalizing
Read more of Essential Analytics to Turbo-Charge Your CRO.
---