January 15, 2010
Friday Recap: Where's the Baby Edition
Happy Friday! There's an SEONewsletter in inboxes today! If you're subscribed to receive the newsletter by e-mail, pay no attention to the fact that we've entered the 11th century, okay? :)
In the newsletter you'll find all the usual news bites, along with a quick and easy guide to link building basics and Bruce's predictions for the search engine marketing industry in 2010.
While we're excited to publish another rockin' edition of the newsletter, there has been a lot of somber news this week. A deadly 7.0 earthquake in Haiti on Tuesday fueled an outpouring of support, with Americans donating $10 million toward rescue and relief efforts via text message alone.
The search engines have joined the effort by facilitating donations and Facebook helped with the rescue of one trapped man by allowing his neighbors to get word out to authorities when all other communication methods were out of reach or out of order.
Credit card companies got some heat for charging hidden fees on charitable donations. Visa, MasterCard, American Express and Discover have since announced they will be waving fees on donations made to the relief effort in Haiti. [It's like when the Grinch's heart grew three sizes! –Susan]
Here's another fact you may not have known. The Internet is made of cats!
Alternately, the Internet could be considered a giant buffet. One blogger assigned a scrumptious food to each of the Web sites they most frequented last year. Here's a taste: "Digg — Mountain Dew mixed with Pop Rocks and Skittles and then shaken until explosive." [Jezebel is my favorite. That's EXACTLY what it's like. –Susan]
If you are or know someone interested in making Twitter work for a small business, be sure to check out 80 Ways To Use Twitter As A SMB Owner. Twitter isn't all just noise and fluff. It can be used to build credibility, promote your business, listen to conversations and grow your network. [Look, Lisa! Virginia's keeping up with the tradition. –Susan]
Our congratulations goes out to BCI Web designer Johnny and his beautiful bride on their wedding this past weekend. Congrats and best wishes!
In other exciting announcements, today's the official due date of Susan's niece. Dad-to-be Robert is all excited anticipation, ready to capture the baby magic with a new HD cam and video editing software.
[3:24:52 PM] BCI-Susan Esparza: You need blu-ray baby movies?
[3:24:58 PM] BCI-Robert Esparza: yes
[3:25:04 PM] BCI-Robert Esparza: i need greenscreen baby movies
[3:25:09 PM] BCI-Robert Esparza: babies in space
[3:25:14 PM] BCI-Robert Esparza: babies in the amazon
[3:25:21 PM] BCI-Robert Esparza: babies vs godzilla
[3:25:27 PM] BCI-Robert Esparza: its all possible
[3:25:49 PM] BCI-Susan Esparza: Jedi babies!
[3:25:52 PM] BCI-Robert Esparza: lol
[3:25:56 PM] BCI-Robert Esparza: yes… even jedi babies
Yes, waiting for Izzy has kept the writers on their toes. Not that we need a special reason to celebrate: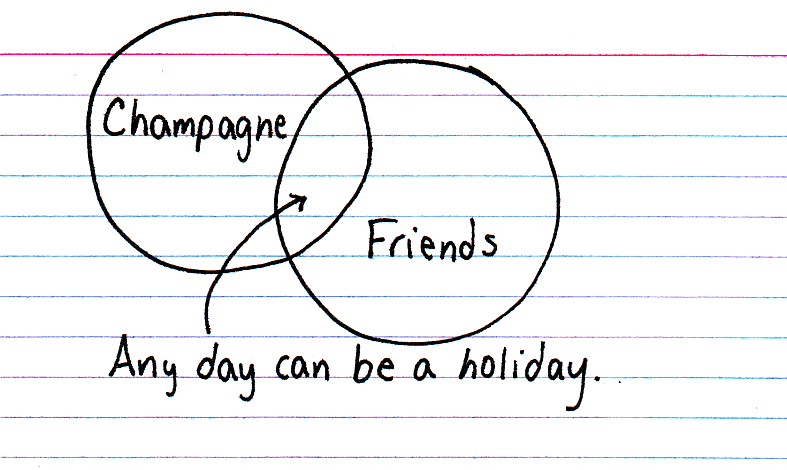 Have a great weekend!
---
---