Re Search Online, Purchase Offline
I don't know what's up with the panel name. Do they know research is all one word? Maybe I'll take it up with moderator Kevin Ryan after the panel. Speakers this time around are Michelle Stern (iProspect), Dan Quinn (Research in Motion) and Ken Robbins (Response Mine Interactive). Kevin's got a snazzy pink shirt on. I know it's this color (no pun intended) commentary that the readers are really looking for in a liveblog.
Kevin reminds us that this session is all that stands between us and the Google Dance. Yes, do let's hurry through this.
Michelle Stern is our first speaker. We're going on a walk. Yay! Oh, down memory lane. Got it. We're reliving pin the tail on the donkey. She's saying that's how most marketers do their bidding. They spend too much or not enough on keywords. They pick things because of 'gut instinct' or because the CEO wants that. They're just taking shots in the dark and they don't have any idea what's going to convert.
Case study! World Travel Holdings. Their objective is to generate cruise reservations either online or over the phone. 90 percent of their reservations come over the phone and the average revenue is greater over the phone than over the Web. They didn't know what they were leaving on the table though because they didn't have a phone tracking system. [I really like her. She speaks nice and slowly. Very easy to follow. A++]
They have online tracking and know those steps all the way from search through purchase and confirmation. They can then tie conversions back to keywords.
For phone tracking the first steps are the same: Search, PPC ad, Cookie, User directed to the site.
Then the steps change. User calls and books. User is sent a confirmation email. User clicks on the email and gets sent to a confirmation page and now they have the link back to the original search and keyword.
Why use this approach and what's the benefit?
Can use the existing 800 number
Minimal human error and nothing that wasn't already there before.
Ability to track revenue to the keyword.
The email confirmation gives the user benefit because they have a chance to confirm that what they ordered over the phone is correct. They're motivated to click the confirmation button.
[Shows a sample email. Confirm button is at the bottom]
When they started, they only had a 50 percent click through rate on the emails. They made some changes and got it up to 80 percent.
[Shows the revised email. Confirm button is higher up]
*To increase motivation to click, you could offer an incentive.
After enabling the phone tracking system, they increased ROI by sixteen percent.
Key Considerations
Evaluate the sources of offline leads or sales
Build upon your current business process [WTH already had an email confirmation]
Know your prospects or consumers behavior
Leverage technology
Data analysis — you have to use the data. Do segmentation.

Positive ROI keywords
Negative ROI keywords
Uncategorized keywords — not enough data to decide.
Test your positive ROI keywords. Play with the position on the page, the ad copy. Resist the instinct to lower the bid. Take advantage of opportunities present. If conversion is low, test landing page options.
Considerations for uncategorized keywords:
Conversion rate
Number of clicks (accumulate at least 100)
Number of conversions (have at least two conversions)
The idea is to find your hidden gems. Move them into more prominent positions to test their viability and then categorize them positive or negative.
Kevin asks about buy in from clients on that. She says it depends on their business model and capabilities. It's just a handful who have adopted it. It's not a tough sell if the resources are there.
Dan Quinn from BBGeeks' favorite company steps up. He says we're allowed to keep our Blackberries on. They don't consider it rude to type away at lunches and meetings.
All of the panelists have Blackberries. Curve, Pearl, Curve and his undisclosed one (He says he can't tell us what it is. Dude, is it the Bold? I want!)
They're in 140 countries. They really only sell accessories online, the main hardware sells are offline. They have the hardware and software side. He has to justify an ever growing advertising budget when the majority of sales happen offline.
Search works best of leveraged across media. They have a centralized search team so that they can look at all the different stakeholders from corporate marketing to advertising to the Web team.
There's a funnel to conversion. Awareness to Interest to Consider to Purchase. There are times when you want to support the partners in some parts of the funnel, particularly broad match when it's about awareness and education. They don't measure success only as a dollar amount. They consider it important to educate people and reduce churn and return rate. That's incremental dollars and changing the brand perception does too. It's not only about direct conversion.
In order to increase conversion they encourage participation through co-funding. They're probably not going to sell a Curve directly but they can drive partner sales.
A few thoughts:
Ensure that you're harvesting insights from search
Understand buying behavior by audience
Communicate the "Voice of the Customer" internally
Work with your partners and resellers whenever possible
Kevin asks how RIM handles channel conflicts, like the differences between providers. He bashes Verizon a little again. Hee.
Dan says they really just manage budget allocations to try to control partners from bidding on keywords that they don't have a right to. But that there's not really any good way to ensure it.
Ken Robbins steps up. He's an agency guy who handles a lot of retailers with call centers and brick and mortar stores.
He's here to say definitively that online marketing drives offline spend.
Case study! Rooms to Go. 150 showrooms in 9 states the #1 National Furniture Retailer. They do a lot of financing. They have three Web sites: Roomstogo.com Roomstogokids.com and CindyCrawfordHome.com
Google came to them and said they wanted to try content match with them.
Challenges:
Furniture – expensive, considered purchase, highly tactile
Financing – Hard to execute online
Doubts about Web to store effectiveness
Want more store sales – for the upsell.
Their objective: Use controlled online media test to driven in-store sales.
Execution:
Isolated markets – they picked 4
Cut out the noise – no real world media spend during the test and optimized for the area
Tracked closely – used market-specific coupons

Manager, salespeople training (no cheating, had to be a clean test)
Established definite time period

Creative – coupons, landers conformed to market
Media – Saturated the Web using all Google tactics
They used paid search, banners for local and vertical interests, local business ads,
Results:
Markedly higher sales
86 percent campaign sales at RETAIL STORES
Overall ROAS $7.50
20 percent higher Average Order Value in-store for coupon holder
What next:
Strategy rolled out annually
Bar-code system instituted (Keyword level tracking that's onetime use only)
Significantly beating $7.50 ROAS new
New learning – NON-BRAND KEYWORDS DELIVER 48 PERCENT OF OFFLINE SALES
Measurement and Attribution:
1. Direct Attribution – trackable coupons, unique offers
2. Incremental sales attribution – isolate markets, isolate product, measure lift over mean
3. Consumer engagement – store locator, page views, bouncing, site time, product views
4. Consumer intent, post-purchase surveys (Weakest way, very inaccurate.)
5. Don't worry about it. Support all ad initiatives with online components.
The key is to agree on a methodology and priorities first, then coordinate execution.
Does offline drive online? Of course. No one wanted a Foreman grill before the commercials. Real world media drives searches.
Big Mistakes:
Consumers can't find your promotions on you Web site (match real world offers online)
Call center use is discouraged (burying the 800 number)
Stores or Online DC is out of stock
Promotional campaign metrics not separated
(and more)
Better Practices:
Consistent messaging
Campaign one the same schedule
Coordinate with your stores, managers, call center
Universal pricing
If attribution is important – isolate variables (market, noise)
If attribution is problematic, use engagement metrics
Get vendors to assign co-op $ to Web Promotions
When driving to store, use campaign landers (better messages and CTA)
Someone asks if they track the lag and yes, they do. They also keep them very timed. They get instant response because it's timed.
Kevin asks about response rates and volume from the Google local ads. The Search ads converted the best but all the rest of the things they were doing got much better in aggregate. The text did the best.
Q&A
Does the email tracking work across platforms? [It should, yes.] Can you elaborate on the method about how the cookies interact between the confirmation email and the tracking code?
Michelle: You can link them up in Omniture.
Did you continue to black out the Real World media efforts?
Ken: I actually don't know the answer. I believe that it's a 360 degree campaign now.
[Kevin's little between question rambles are great. Hee]
Good tools to track phone calls that can be tied back to analytics? Are there any other ways to track than 800 #s?
Ken: Yes, there are vendors out there who can deploy thousands of 800 numbers linked to keywords. It's gets a little unwieldy. [And audience member uses Call Source but says that small business don't like masking their number]
Has anyone used something like Web IQ or Keynote or something like that to track online to offline for surveys with clickpath analysis?
Dan: Done a bit and it was tracked back to the campaign level. They were mostly tracking profiling. Directionally it works but it depends on your objectives.
Kevin wants to know if it's effective and worth it to add the layer. Dan says yes.
Client with lots of store locator visits: How do you get the client to understand that it's important and how do you track those visitors to the store?
Ken: [refers him to Measurement and Attribution section of the presentation. In a nice way.] The most successful thing I've found when trying to break through to the execs is to show them what other people are doing and how effective it is.
Posted by Susan Esparza on August 19th, 2008 at 5:16 pm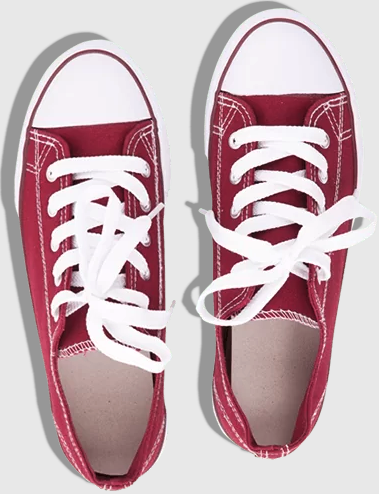 Bruce Clay
on May 26, 2021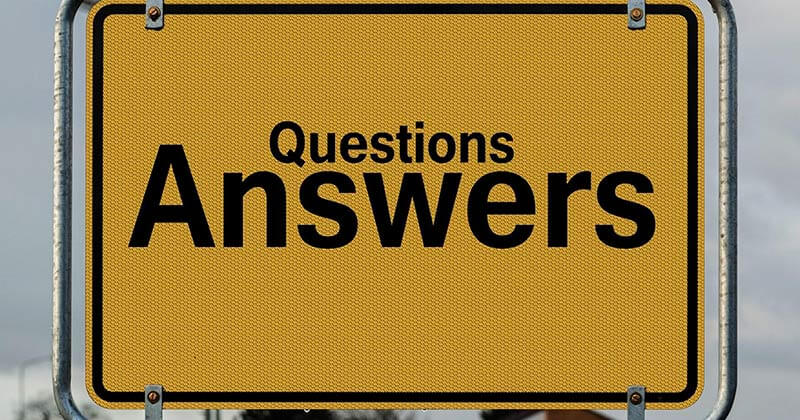 Bruce Clay
on October 29, 2020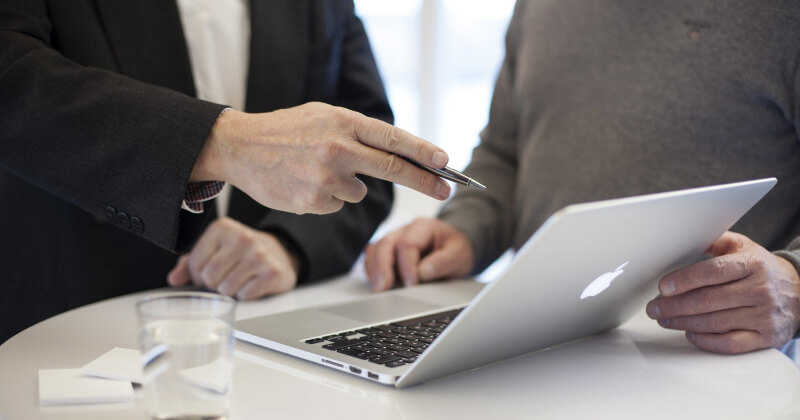 Bruce Clay
on October 27, 2020