Bruce Clay Archives - Bruce Clay, Inc. Blog
November 17, 2015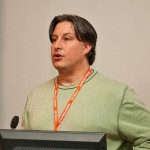 Where does the former lead SEO at Microsoft/MSN and leader in the development of Bing Webmaster Tools go after an eight-year tenure at Microsoft? If the corporate world is a freeway, Duane Forrester heads for the exit, takes the road less traveled, and joins Bruce Clay, Inc. in a newly created position as Vice President, Organic Search Operations.
Bruce Clay, Inc. added Duane Forrester to the team in order to provide businesses with an exclusive advantage in search engine optimization methodology and digital marketing strategy. Forrester was awarded Search Personality of the Year at the 2014 U.S. Search Awards.
"Everyone knows that Duane could have gone to work for any company he wanted," said Bruce Clay, president of Bruce Clay, Inc. "It is an honor that he chose to work here."
Get the story behind why Forrester chose BCI over any other agency: Former Bing Sr. Product Manager and Search Expert Duane Forrester Joins Bruce Clay, Inc. as VP of Organic Search Operations.
---
March 12, 2015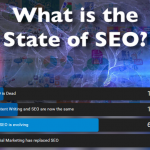 Bruce Clay shared his marketing insights on SEO, branding and social media yesterday on "Social Media Today Power Talk," a monthly digital marketing show hosted by David Amerland. Amerland is the author of many digital marketing books, including "SEO Help: 20 Semantic Search Steps," "Google Semantic Search," and "Google+ Hangouts for Business," and a stand-out Google+ influencer with more than 350K followers. Watch the entire show above or read on for highlights, including Bruce's thoughts on:
The evolution of SEO
Why some people think SEO is dead
The necessity of planning 2-5 years ahead
The cube theory
Making your team work as a team
The effect of social buzz on ranking
---
January 28, 2014
This month's 2014 Trends Edition of the SEO Newsletter, features Bruce Clay's exclusive 2014 predictions for the SEO industry. Readers will also find an article on the many ways to use Google Trends for research and data visualization and the monthly roundup of Internet marketing top developments, shifts and happening.
Bruce, an Internet marketing thought-leader since 1996 who is widely known as a founding father of SEO has shared his SEO predictions every year since 2006. In this eight annual installment, Clay identifies the changes he expects to see when it comes to spam treatment, SERP makeup, mobile search, local search, video search and voice search. Read on for Bruce's insights and more on this month's SEO Newsletter.
---
October 16, 2013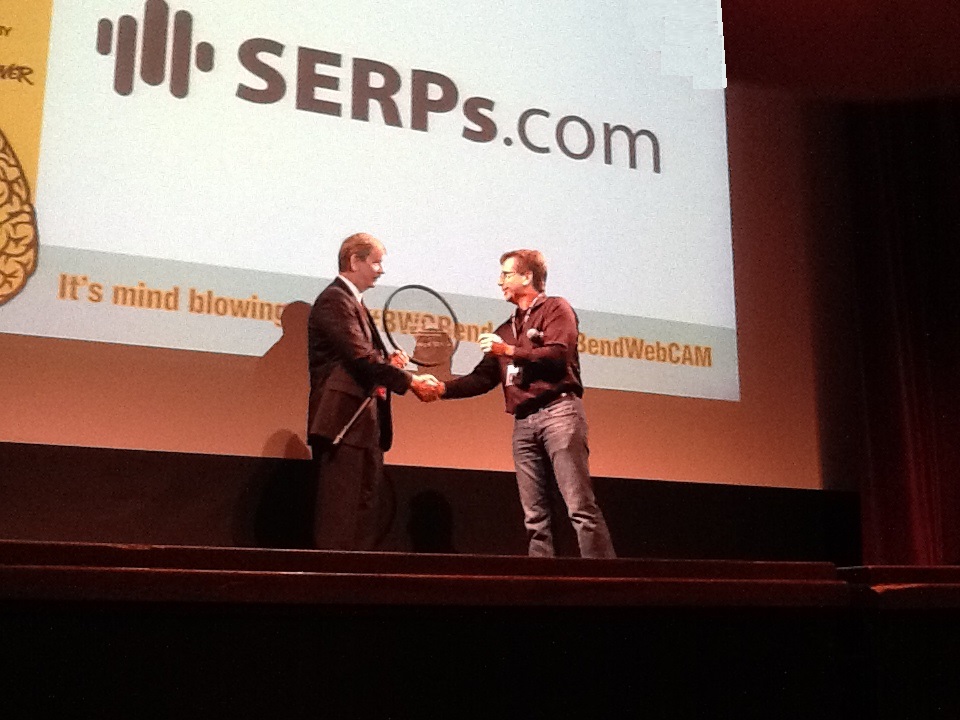 When Bruce took off for Bend WebCAM, he knew he would be sitting on an Hot Seat Panel and presenting a three-hour workshop on SEO for the Non-SEO. What Bruce didn't know was that he was going to receive a Lifetime Achievement Award, putting him in the company of last year's recipient Danny Sullivan and inaugural honoree John Audette.
"It is definitely an honor to receive any award for service to the industry, and receiving this award is certainly a major event in the history of Bruce Clay, Inc.," Bruce said. "I have always tried to contribute either through the website, the training, the event speaking, and the frequent free advice. Being available, approachable and involved is clearly appreciated by colleagues, and it is really nice that my efforts have been broadly appreciated. I am truly excited that I have joined the few that have already received this prestigious award."
Read more of Bruce Honored with Lifetime Achievement Award at Bend WebCAM and Liveblog Roundup.
---
September 30, 2013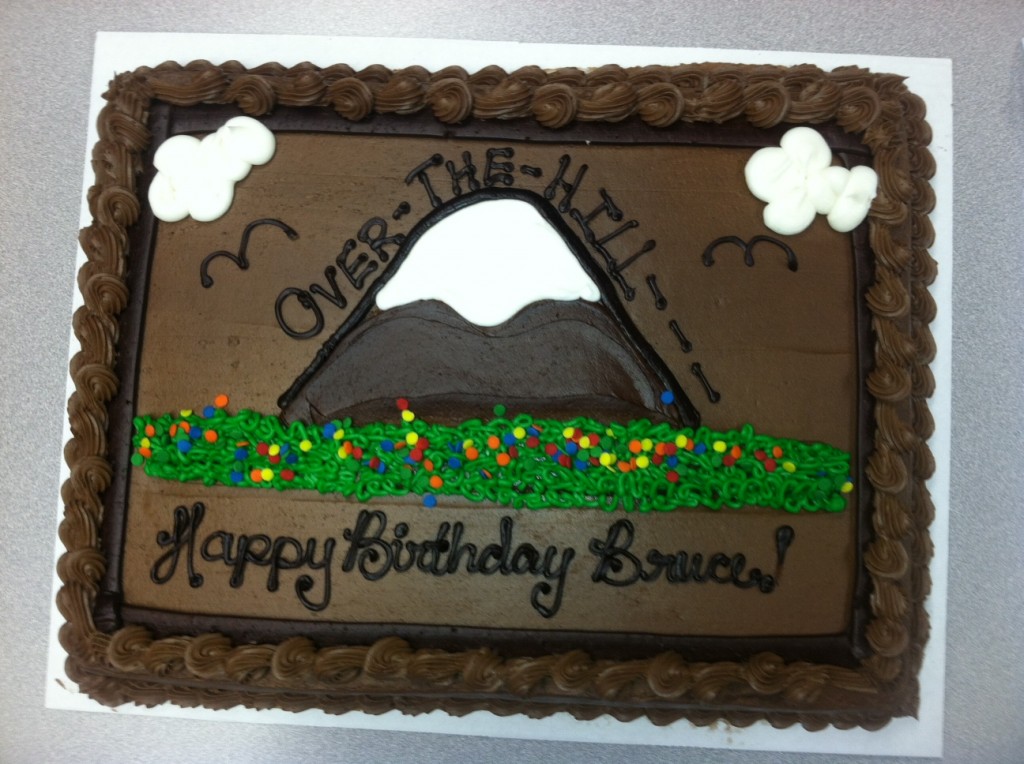 Bruce Clay, Inc. would like to wish Bruce Clay a very, very happy birthday. BCI's fearless leader turns 65 today, and his sense of humor is as sharp as his SEO skills — as evidenced in the fact he's put up with office shenanigans, like an outrageous over-the-hill cake.
Read more of Major Milestones for Bruce Clay and BCI.
---
July 26, 2013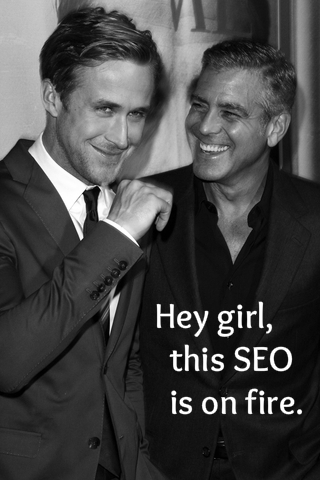 About 100 days ago, I packed up my desk as a newspaper editor and joined Bruce Clay, Inc., ready to learn everything there was to know about SEO from the man who named it. After SEO training sessions and myriad research, interviews and Q&A sessions, my brain is abuzz with facts, figures and tips … and since search is social, it only makes sense that I share them!
So here they are: my top 100 SEO tips and online marketing takeaways from 100 days at BCI: on SEO, on technical matters, on content and on social media.
Read more of 100 SEO Tips and Internet Marketing Insights: Takeaways from 100 Days with Bruce Clay.
---
December 30, 2011
Day 3 of our "Best of Search Conferences 2011" is upon us, and this post wraps up the series here on our blog. Looking through the coverage, one thing we can say for certain is that there are a ton of enthusiastic, brilliant people in the search marketing community who have a passion for sharing ideas. Thanks to all of them, and special thanks to the conference producers who offer a vehicle for these people to share knowledge with the community. Today's Day 3 coverage is all about exploring thought-provoking topics in the areas of understanding your audience, holistic marketing, online reputation management and branding, plus cutting-edge topics from this year's search marketing events. And don't forget to check out Day 1 and Day 2 if you happened to miss them.
Read more of Best of Search Conferences 2011: Day 3.
---
October 13, 2011
An interesting debate went down in Bruce's office last week. Usually, discussions about factors that underlie SEO strategy go on behind closed doors and away from outsiders' ears, but not this time. On today's episode of SEM Synergy, Bruce, Jess and I postulate what could be the target of the Panda Updates, Google's most public actions to improve the quality of its organic search results. Excerpts from the show follow.
Jessica: I was reading a post on Search Engine Land and it said that Perez Hilton's site actually was improved, the rankings, after this Panda 2.5. Do you know Perez Hilton? He's like this celebrity gossip person. I took a look at his site and I'm really trying to figure out, what is it that Google thinks is quality about this site. There's lots of ads on it. The content ranges everywhere from a post that's like 100 words to a post that's like 900 words, but it's not written at quality by what our standards would be. There's Meta information there but it's kind of sloppy. I'm wondering if it's really just that you have to dot your Is and cross your Ts and make sure you have all these elements there, versus it actually being quality. I mean, is it quality because people are engaging in it? Is that it?
Read more of Panda Updates: Content Quality, Link Profile or User Behavior? ━ SEM Synergy Extras
---
October 3, 2011
Last week, SEM Synergy broadcast from Hawaii for the Search and Social conference. This year marked the second-annual conference in Kauai from the folks at Wappow!, and gave attendees an intimate setting to learn from and an opportunity to network with industry thought leaders, share ideas and make some lasting business relationships — and friendships — in a relaxed environment.
Virginia held down the fort last week back in Southern California while I hijacked SEM Synergy and took it to the Hawaiian Islands. If you missed the broadcast, you can listen to the full show here, at any time. This week's show welcomed Gillian Muessig of SEOmoz and Ian Lurie of Portent, Inc., both speakers at last week's event.
Read more of SEM Synergy Extras – Social Media & Search, Now with Real Chocolate!.
---
September 28, 2011
Welcome to Day 2 of the Search and Social conference in Hawaii. Yesterday, we did an inner tubing event through an old sugar cane plantation's water ducts. It was very cool. Today, Bruce is going to talk about the convergence of social and search. He starts with a video called Social Media Revolution 3: Until […]
---