Training Archives - Bruce Clay, Inc. Blog
May 21, 2014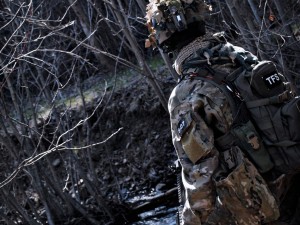 Coming to you straight from the trenches of Bruce Clay, Inc., it's the survival guide edition of the SEO Newsletter. Our feature article exposes which ranking factors change most frequently so you can stay alert. Then get expert survival tips from our SEO manager on how to stay ahead of the game no matter what SEO bombs Google may throw your way.
With Google's search algorithms changing on a daily basis, content strategist Kristi Kellogg advises Internet marketers to adopt a proactive rather than reactive approach to SEO while SEO Manager Mindy Weinstein shares three key search marketing survival tips.
Read more of SEO Newsletter: The Survival Guide to SEO Edition.
---
October 25, 2013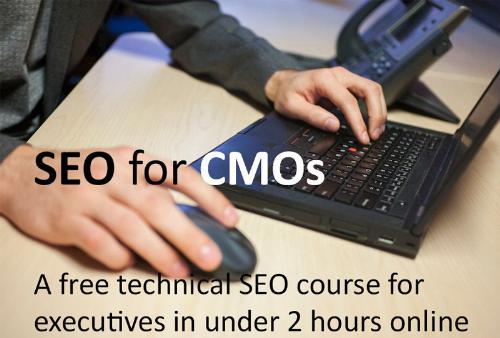 If you're a chief marketing officer or senior marketing executive, we know you've heard of SEO, and the wonders it can do for your online traffic and revenue. But that's not enough for you, is it? You're not a programmer, but you want to know how SEO works, practically, so that you can make the best decisions when it comes to hiring an SEO firm or directing your in-house team.
That's where the Free Executives Guide to SEO in 111 Minutes comes in. Brought to you by Bruce Clay, Inc., (a leading SEO firm est. in 1997 with offices on five continents), this course teaches executives the brass tacks of SEO.
Read more of The Executives Guide to SEO — The Free 111 Minute Course.
---
January 28, 2013
Education and professional self improvement are works in progress and it's never too late to start. However, they say the early bird gets the worm, and in the case of next month's SMX West in San Jose, that worm is a discount on registration. Early bird pricing for the conference ends this Friday. Add to that 10% discount code SMXW13bruceclay and the justification for this investment is overwhelming.
Just be sure not to miss the SEO Workshop Bruce presents at SMX West to take full advantage of this opportunity to learn from search and social thought leaders.
Read more about conference and workshop rates, additional discounts and cost value, and what to expect from the SEO workshop at SMX West.
---
July 25, 2012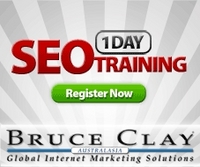 Bruce Clay Australia's Sam Makkouk works closely with clients seeking the knowledge to establish an SEO-friendly company culture. He says:
"Bottom line: enterprise is interested in the ROI case for spending their limited budgets on digital. The training provides them with the necessary knowledge to understand how to undertake proper white hat techniques and ultimately the opportunity in doing so. We show them the opportunity and then give them the required knowledge and tools to capture it."
Read more of SEO Training in Australia Sets the Stage for Enterprise SEO Success.
---
April 23, 2012
April's SEO Newsletter is ambitious, offering readers the usual round-up of notable industry news from the month along with several action-oriented articles.
Bruce Clay's SEO Action Items for Google's Assault on Aggressive SEO [Video Interview]
Google Cracks Down on Over-Optimisation and Unnatural Linking
Getting to Know Google's Social Analytics
Take SEO Training on Your Holiday in Milan
What are you waiting for? Get reading!
---
November 29, 2011
Audience: In-house marketers
Estimated reading time: 5 minutes
Back in January of this year, I wrote a post on 3 ways to boost in-house Internet marketing in 2011. Since then, many of us have poured blood, sweat and tears into our Web marketing, and have a lot to show for it. Still, ensuring in-house Web marketing keeps its momentum is no easy task.
Since we're rounding the end of the year, I thought we'd revisit that two-part post I wrote in January 2011, recap some of the information we offered (you can do a little mental checklist of what you've done so far this year), and add some additional resources to reference from our blog posts over the year, in case you still need some fresh ideas.
Read more of How Did You Boost In-House Marketing This Year? A 2011 Recap on Tactics.
---
November 21, 2011
Bruce Clay Europe's managing director Ale Agostini recently co-authored a brand new book for the European business community with Bruce Clay on holistic Web marketing called, "Trovare clienti con Google," or in English, "Finding Customers with Google."
Published last month and available on Amazon, the book is nearly 200 pages of fresh, tactical search marketing methodologies, trends and tips. I caught up with Ale over the weekend to get the deets on the book, what people will learn and why it's the perfect time for the European business community to embrace self-education in Web marketing.
Read more of Bruce Clay Europe Publishes Search Marketing Book.
---
November 2, 2011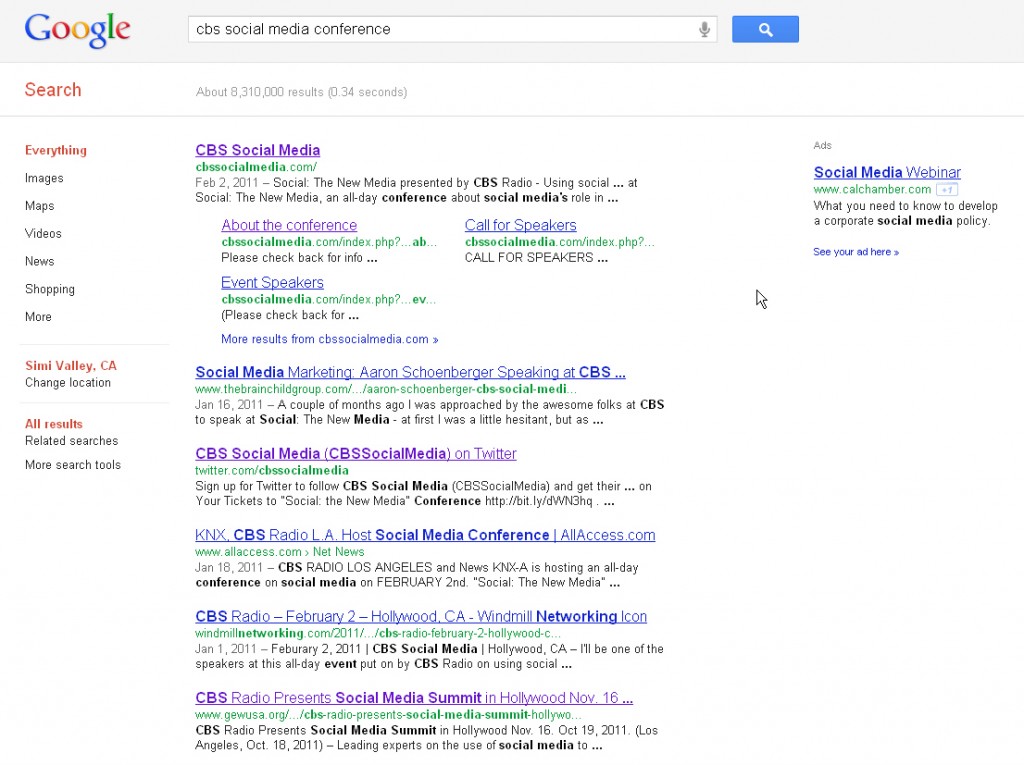 On the way to work today, I heard a radio commercial (don't laugh but I still listen to terrestrial radio) advertising an upcoming conference in LA billed as everything small and mid-sized businesses need to know to leverage social media for business goals.
Now I'm not saying the latest in a slew of social media conferences is looking to exploit the increasing interest in social media marketing, but I'd be lying if I said it wasn't a concern. So when I got to the office I searched for a few key terms used in the radio commercial that I thought would bring up the conference website, in the end selecting the Google suggested phrase [cbs social media conference].
Read more of Social Media Megaphone: Who's Listening to Whom?
---
October 7, 2010
Class was just dismissed at SMX East for Bruce's popular one-day SEO training for conference attendees. If you missed it this time around, don't despair; we've got a lineup of SEO one-dayers coming up that'll perfect your ol' one-two punch (and some special discounts, too!).
Read more of SEO Training Fun: Conferences Ahoy!
---
December 17, 2009
The last few weeks have flown by in a blur. And in the mad dash of the holidays, I've failed to give due love to the podcast this month. I have a sneaking suspicion that if I don't talk about the podcast here on the blog, no one's going to remember that exists! Why is that? You love the podcast, right?
You just haven't been able to listen to it lately, what with the crazy time of year. I know how it goes. So to help you jump back into the podcast, here are your SEM Synergy extras for December's episodes thus far.
Ask.com Develops New Q&A Search Technology, Aims to Index the Human Source
If you're an online marketer interested in keeping up with the bleeding edge of search, you really can't miss this podcast. Doug Leeds, the president of Ask.com U.S., talks to me about the company's strategy for developing the next generation of search.
Read more of SEM Synergy Sync Up.
---