SEM Synergy Archives - Bruce Clay, Inc. Blog
July 16, 2014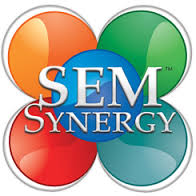 After almost three years since its last episode, SEM Synergy is making a comeback to WebmasterRadio.FM. It's the Internet marketing podcast you don't want to miss hosted by leading search marketing expert Bruce Clay, president and founder of Bruce Clay, Inc. With new episodes starting July 16 (THAT'S TODAY!) at 11 a.m. Pacific time, 2 p.m. Eastern time, Bruce Clay will be joined by co-hosts Virginia Nussey and Mindy Weinstein. Together, the trio will bring Internet marketers and business owners a weekly dose of news and commentary with interviews from the brightest minds in SEO, like next week's guest Duane Forrester of Bing and past guests that have included Matt Cutts, Bryan Eisenberg and Avinash Kaushik.
Read more of SEM Synergy Returns to WebmasterRadio.FM.
---
January 9, 2012
Hate to say I told you so… scratch that. This time it feels good.
Last month we let you in on the new direction of SEM Synergy: short-form video with an experimental format (Q&As, site reviews, couch-side kick backs). Today we're happy to present to you the first video episode of the SEM Synergy Web series.
Topic du jour: Google instituting a ranking penalty on its Chrome browser after paid links were uncovered.
Find the transcript for the video below, and check out the Bruce Clay, Inc. YouTube channel for a look at our still evolving platform for the video series. If you like it, come back tomorrow as we dissect the process of producing and publishing video content. As we learn, we plan to share our experiences with trying to create sticky and interesting show. To that end, I do my best Larry King impression as we dive into a hot, timely issue.
Read more of Google Caught Buying Links: Bruce Clay's Analysis.
---
December 30, 2011
Day 3 of our "Best of Search Conferences 2011" is upon us, and this post wraps up the series here on our blog. Looking through the coverage, one thing we can say for certain is that there are a ton of enthusiastic, brilliant people in the search marketing community who have a passion for sharing ideas. Thanks to all of them, and special thanks to the conference producers who offer a vehicle for these people to share knowledge with the community. Today's Day 3 coverage is all about exploring thought-provoking topics in the areas of understanding your audience, holistic marketing, online reputation management and branding, plus cutting-edge topics from this year's search marketing events. And don't forget to check out Day 1 and Day 2 if you happened to miss them.
Read more of Best of Search Conferences 2011: Day 3.
---
October 27, 2011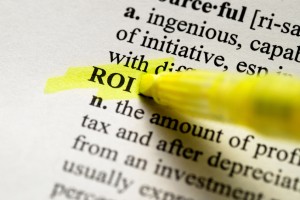 Why?!
Why do I do what I do? What's the benefit? If I build links on the Web and no results are measured, is there a return on investment?
In my interview with link builder and social media marketer Julie Joyce on today's SEM Synergy podcast, this concept kept popping up. Seems obvious when I say it out loud, but it's a concern that can haunt an online marketer's practice and put continued efforts at risk. In short, it's hard to measure the value of links and social media.
Read more of Is ROI Overrated? SEM Synergy Extras
---
October 20, 2011
There's a potential consequence of Google's SSL encrypted organic search that's been overlooked. Through the process of obscuring query data from personal identifiers, Google has put themselves in a position to learn more about signed in users' search behavior and is setting up an environment that allows for a highly personal search experience.
The conversation coming from SEO corners regarding Google's recently announced measures for signed-in users' search privacy is largely related to the reduction of search referrer data that results from encrypted transmissions. And in a world where every person doing a search may see a unique set of search results, it goes without saying that consistent ranking reports are a thing of the far past.
Yet there are broader implications for the search industry at play, including the changing makeup of search results and increasing modes of personalization. Picture a SERP that reflects an individual users' behavior, query history and click behavior and integrates search results from a user's accounts on Google services like Gmail and Google+. This latest move could enable a new iteration of individually personalized search experience.
Read more of The Major Implications of SSL Encryption No One's Talking About: Enhanced Search Personalization
---
October 13, 2011
An interesting debate went down in Bruce's office last week. Usually, discussions about factors that underlie SEO strategy go on behind closed doors and away from outsiders' ears, but not this time. On today's episode of SEM Synergy, Bruce, Jess and I postulate what could be the target of the Panda Updates, Google's most public actions to improve the quality of its organic search results. Excerpts from the show follow.
Jessica: I was reading a post on Search Engine Land and it said that Perez Hilton's site actually was improved, the rankings, after this Panda 2.5. Do you know Perez Hilton? He's like this celebrity gossip person. I took a look at his site and I'm really trying to figure out, what is it that Google thinks is quality about this site. There's lots of ads on it. The content ranges everywhere from a post that's like 100 words to a post that's like 900 words, but it's not written at quality by what our standards would be. There's Meta information there but it's kind of sloppy. I'm wondering if it's really just that you have to dot your Is and cross your Ts and make sure you have all these elements there, versus it actually being quality. I mean, is it quality because people are engaging in it? Is that it?
Read more of Panda Updates: Content Quality, Link Profile or User Behavior? ━ SEM Synergy Extras
---
October 6, 2011
Pop quiz!
1. When your company last redesigned the site, was search engine visibility and spiderability a consideration?
2. When you want to make a change to the site, do you get push back from design or development teams?
3. Do you feel SEO initiatives have the support of top-level management?
4. Is there generally an understanding of the SEO's value among members of the content, marketing and technical departments?
5. Do you regularly feel the pinch of a lack of resources or SEO information?
If the answer to any of the above questions is "yes," it's time for an educational overhaul. In its most effective form, SEO is an overarching characteristic of the company culture, not a job description or even an initiative. At every stage, every member of content, marketing, technology and management teams can be more efficient in reaching customers and achieving company objectives by considering the effect of search visibility.
Read more of Does Your Org Know SEO Squat? ━ SEM Synergy Extras
---
October 3, 2011
Last week, SEM Synergy broadcast from Hawaii for the Search and Social conference. This year marked the second-annual conference in Kauai from the folks at Wappow!, and gave attendees an intimate setting to learn from and an opportunity to network with industry thought leaders, share ideas and make some lasting business relationships — and friendships — in a relaxed environment.
Virginia held down the fort last week back in Southern California while I hijacked SEM Synergy and took it to the Hawaiian Islands. If you missed the broadcast, you can listen to the full show here, at any time. This week's show welcomed Gillian Muessig of SEOmoz and Ian Lurie of Portent, Inc., both speakers at last week's event.
Read more of SEM Synergy Extras – Social Media & Search, Now with Real Chocolate!.
---
September 22, 2011
You've heard about how Facebook is the closest stop to Mecca on the Internet marketing train these days. With user segment targeting that surpasses all other channels and a drool-worthy potential for engagement, businesses of all stripes are interested in creating or maintaining a lively presence on the social networking site. Just as Facebook made […]
---
September 19, 2011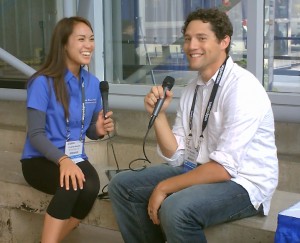 Last Thursday we posted a new episode of our SEM Synergy podcast, this one from SMX East in New York City. While I wasn't able to post about it here on that day (I was knee deep in the final day of liveblogging), the show was mad groovy for several reasons and definitely warrants a […]
---