Twitter Archives - Bruce Clay, Inc. Blog
August 4, 2016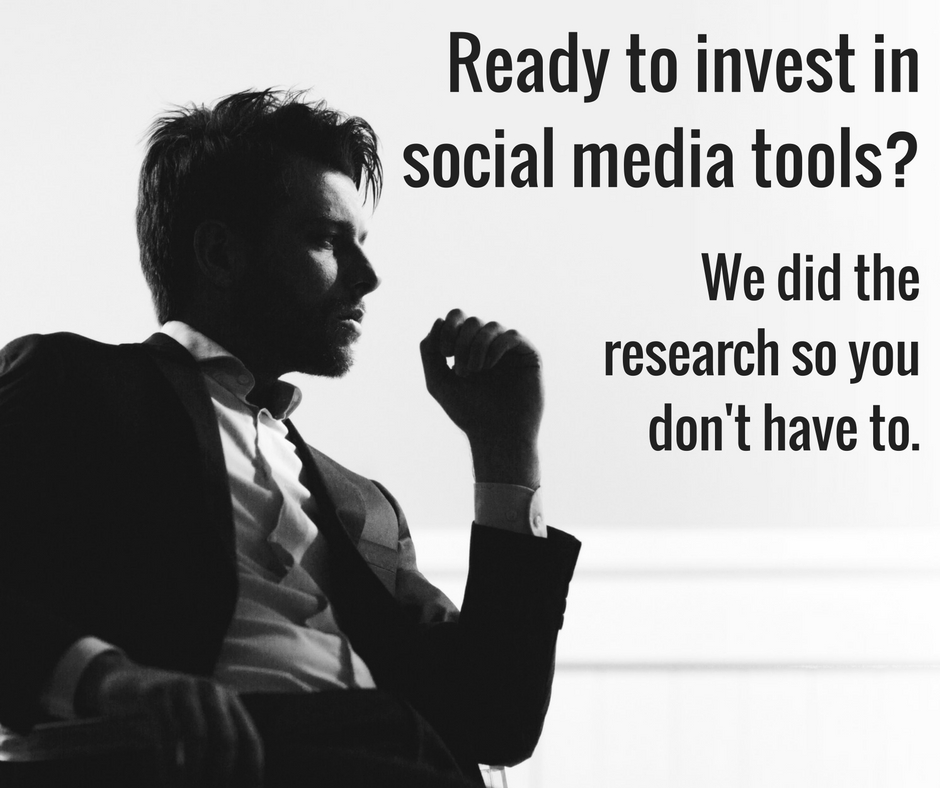 Is your company ready to invest in social media tools? Do you want something that monitors fans, followers, shares, mentions and more across every social network, tracked over time? Could you use a platform that tracks clicks to a site and conversion events?
Last year, that was the situation we found ourselves in — looking for social media software that could help us better track our key metrics. But with so many social media marketing tools out there, I was given the task of researching the marketplace. After doing myriad trials with companies including Sprout Social, Quintly, Simply Measured, Datapine and Nuvi, I want to share my research with other brands, businesses and agencies so that you're ahead of the game when you start looking for the social media tools that are right for your company.
Click through for a comparison of social media tools in Ready to Invest in Social Media Tools?
---
June 9, 2016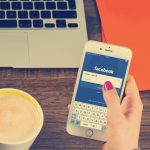 Are you evaluating the many social media networks and aren't sure which would return the most benefit for your investment if you were to build an active presence for your business?
With so many choices, kicking off social media marketing can be overwhelming. To help you choose the best fit social networks for your business, we're shining a light on:
• The primary user base of the most popular social networks
• What brands are doing to find success marketing on each
• Guidelines for determining if your business could be a good match for marketing, branding, community building or customer service on each platform
• And any special considerations to be aware of that engagement on the platform may require
These are the six social networks covered here:
• Pinterest
• Instagram
• Google+
• LinkedIn
• Facebook
• Twitter
Read Which Social Media Networks Should Your Business Invest In?
---
March 2, 2016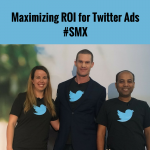 What are the do's and don'ts of creating content for Twitter ads? Bryan Sise, Kayt Zelley and Abishek Shrivastava — three VIPs from Twitter – share the do's and don'ts, plus DATA-DRIVEN tips and strategies for maximizing your ROI on Twitter in this SMX West 2016 session.
Dig into our liveblog Maximizing ROI for Twitter Ads #SMX.
---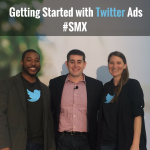 Ready to significantly improve your Twitter ads? Three representatives from Twitter – Vernon Wharff, Nate Wright and Kate Fauth – take the SMX West 2016 stage to share their insights on meeting the challenges of advertising in a mobile world, targeting your audience, setting up your Twitter campaign and measuring your success.
Read our liveblog Getting Started with Twitter Ads #SMX.
---
July 20, 2015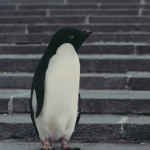 Link building is a matter of hot debate among search engine optimization analysts because quality links are vital for top rankings while spam links can land a site with a serious search engine penalty. In the age of Penguin, attention must be paid not only to the links themselves but how they are earned. Even asking for links the wrong way can violate webmaster guidelines, according to a Google blog post from earlier this month.
As moderators of last Thursday's SEO-focused Twitter chat, #SEOchat, we wanted to hear what top SEOs were feeling about the current state of link building, link removal and disavowing links. The debate was lively and at times surprising. Discover all the thought-provoking and controversial points of view!
---
July 9, 2015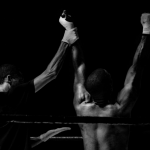 Twitter chats are a crazy-effective way to skyrocket Twitter engagement. The following is a guide that teaches you how to leverage Twitter chats to amplify your brand voice. You'll learn how to identify Twitter chats that make sense for your niche, engage in them effectively and turbo charge your social media marketing efforts. Fair warning: further reading may result in excess Twitter engagement. Proceed with caution — your Twitter's about to blow up.
---
September 30, 2014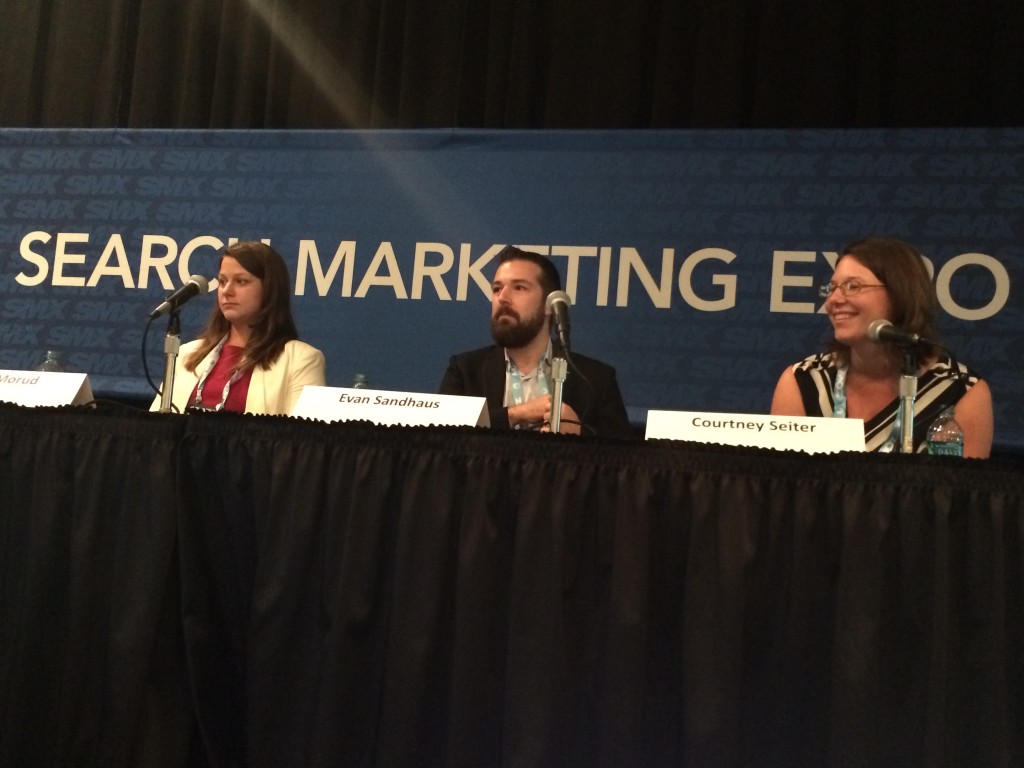 Take your social game to the next level by implementing Twitter Cards and Open Graph Tags. The speakers in this panel assert that social strategy means thinking about social posts as if they were ads (and therefore crafting them with the same amount of care and creativity). Learn how to wield OG tags, discover the nine different types of Twitter Cards and how to best utilize them, and find out what unique project The New York Times is using Twitter Cards to promote.
Speakers Merry Morud (Social Advertising Director, aimClear), Evan Sandhaus (Lead Architect, Semantic Platforms, NY Times) and Courtney Seiter (Head of Content Marketing, Buffer) present the latest essential tips and advice, captured in this liveblog from SMX East.
Read more in Twitter Cards & Facebook's Open Graph.
---
March 11, 2014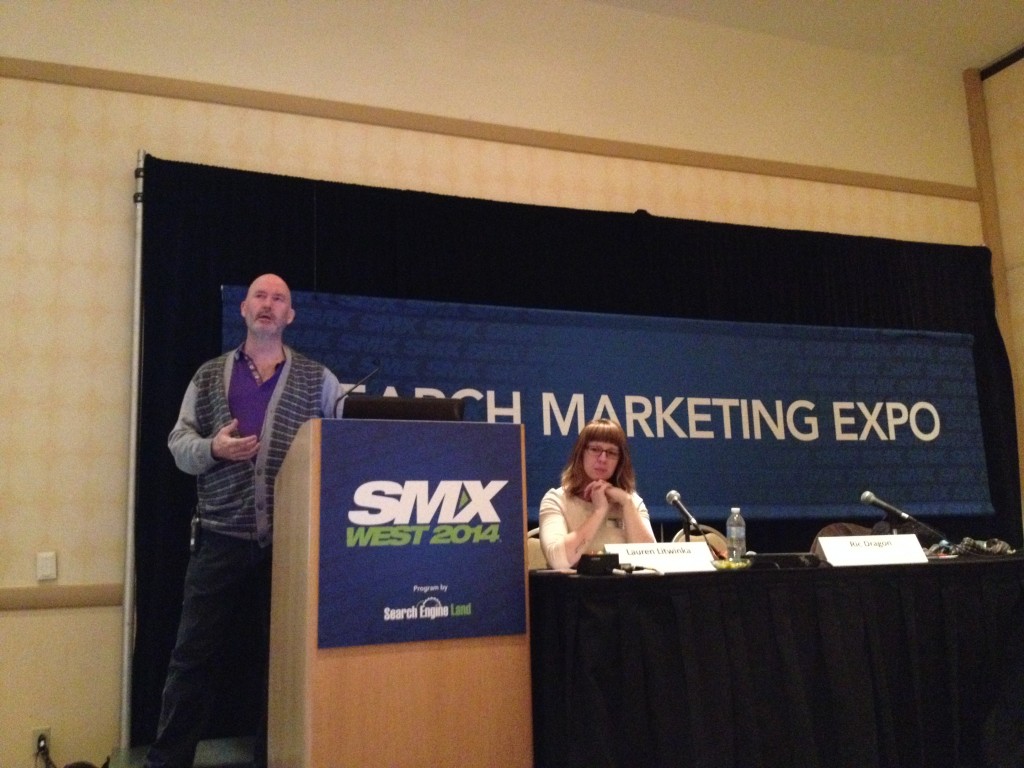 It wasn't that long ago that Twitter first debuted in 2007 at SXSW. And, in fact, it wasn't that long ago that we didn't even consider ourselves "social media marketers"—we were search marketers.
If you only take one thing from this session, this should be it: Twitter is about human communication. Any brand that has an audience that they want to connect with can excel on Twitter. It's all about finding the community; using the tools they're using; engaging your community with content that adds value.
Ready for more? Catch all of Ric Dragon's nitty gritty Twitter for Business run down.
---
January 14, 2014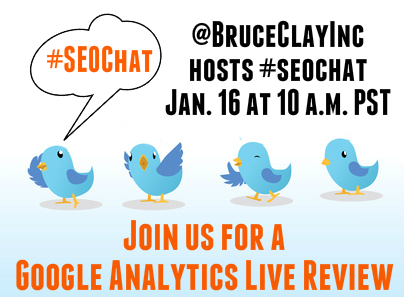 Every Thursday, Internet marketers come together to compare notes in the #SEOChat Twitter chat (more about #SEOchat here). This Thursday, Jan. 16, at 10 a.m. PST / 1 p.m. EST Bruce Clay, Inc. is hosting #SEOChat with an experimental new format: a live review of Google Analytics. Join us as we log into Google Analytics (or your preferred analytics software) and as a group, we'll mine our 2013 data and compare notes on content performance and audience behavior. We'll ask questions such as:
What was your top performing content area in 2013?
Top performing piece of content or blog post?
What was your top traffic referrer in 2013? Top social referrer?
What season saw the most engagement?
By identifying patterns and determining what's working best, when it's working and why it's working, we can shape our 2014 SEO and content marketing strategy accordingly.
Read more of SEOs: Share Top Content Performers and Traffic Referrers in #SEOchat.
---
November 6, 2013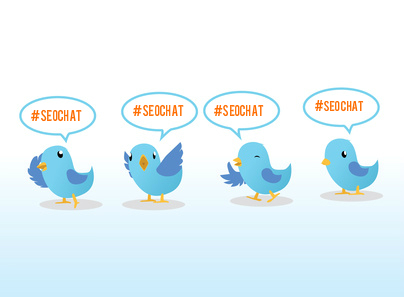 A Twitter Chat (also known as a Tweet Chat) is an opportunity to engage with people around the world on a particular topic. It's like a chat room – except responses are limited to 140 characters, always include a relevant hashtag and tend to move at lightning speed. BCI endorses Twitter chat participation, especially participation in #SEOchat, where you can find us weekly.
Read more of Twitter Chats: 3 Reasons You Should Be in #SEOChat.
---